[Last update: Jan 2023]
Bali! As exotic as it sounds, the island of Bali really is an amazing place where mysticism and modern trends go hand in hand. From sleepy fisherman's villages to buzzing beach towns, vibrant party scenes and mystical traditional ceremonies, private luxury villas to ancient temples and local warungs to exquisite restaurants, it is one small island but Bali has got everything any traveller could ever wish for! We've written extensively about Bali, so it can get overwhelming for first-timers. This article goes out to all of you Bali First Timers – travellers and holidayers out there – coming to Bali Island for the first time – here's what you need to know:
Before you go
A new destination, a far-away destination, an exotic destination – it raises questions and we are here to provide the answers!
Best time to go to Bali
Bali has got a pleasant, tropical climate all-year-round with warm temperatures around 28 degrees Celsius on average. There are 2 seasons in Bali: dry season (May to September) and wet season (October to April). During the dry season, there is little to no rain, the sea is cool and the nights are cooler as well. The wet season is more humid, the sea is warm and there is occasional heavy rainfall, usually not lasting all too long. No matter when you come over to Bali, there will be plenty of sunshine (even in rainy season).
Useful articles:
Visa in Bali
Citizens from 169 countries get a free tourist visa that's valid for 30 days. Check out more information here.
Currency in Bali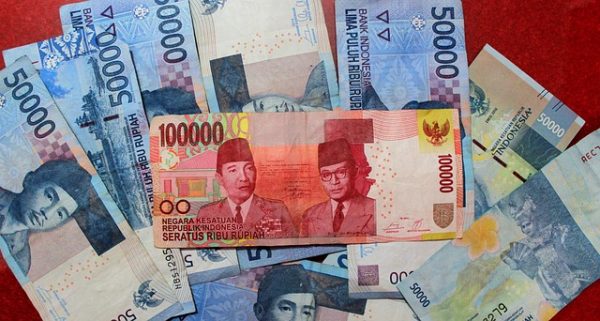 The local currency in Bali and Indonesia is the Indonesian Rupiah. They come in 50,000 (blue) and 100,000 (red) notes from the machine. If you don't pay attention, you will be spending a 100,000 note on something that actually costs Rp. 10,000 as the colour is quite similar. Yes, all those zeros can be confusing but you'll get the hang of it! How nice is it to be a millionaire for a little while during your island stay 🙂
Beware: Credit Card Skimming in Bali
What do you need to pack to Bali?
How many days should you spend in Bali?
Whether you are just popping over for the weekend, staying 1 week or you have an entire month to spend here on the island, Bali is perfect for any kind of holiday. Weekend trips, school-holiday getaways, honeymoons, long holidays, backpacking adventures. Bali island may be small but there are different regions to explore, each with their own beauty and charm. Here are some itineraries for you:
Hospitals and clinics in Bali
What's the best location to stay in Bali?
Since this is your first time to Bali, It is nice to get a glimpse of the places first. 
South Bali
Seminyak is a popular destination since there are so many boutiques, attractions, beach clubs, trendy restaurants, cafes, etc. It shares the similarity with Canggu whereas Canggu (where you will stay) has an additional touristic point: lush rice paddy fields! In these two places, there are much to explore but they are mainly hotspots like cafes, boutiques, restaurants, and clubs.In Canggu you can visit brunch cafes like Baked, Milu, Milk and Madu, and trendy restaurants like Love Anchor, Sari (actually, there are so many chic and trendy restaurants you can visit along the way). They all are around 15-30 minutes drive from Villa Yenian depending on the traffic.
Shall you want to move to the south to enjoy the salt air and breezing wind and white sand beaches, Uluwatu is the best place to enjoy all of this. I have been to several beaches like Nyang Nyang, Nunggalan Beach, and Pura Uluwatu for a cultural visit and also cliffs like Karang Boma and Jaran Hill. The view is marvelous. I often come to Uluwatu to be in tune with the nature. Karang Boma is one lovely place for picnic and enjoying an intimate time with your family.
Below are some useful articles:
Central Bali
If you want to have a cultural-dense vacation (where you will stay), you can visit Ubud. There are cultural sites in Ubud like Saraswati Temple or move further east to Karangasem like Pura Besakih. Ubud also has lovely brunches and restaurants such as Zest, Green Kubu, and my favorite one is the newly open restaurant called Bali Green Sunset where you can view the large and lush rice paddy field right in front of your meal. Karangasem holds beauty in its height and sea.
Ubud :
Bedugul – A village in the highlands of Central Bali, close to Pura Ulun Beratan Temple, Bedugul Market and the Botanical Gardens of Bedugul.
Kintamani – Northeast from Ubud, you will find Kintamani, featuring stunning views of Mount Batur and its crater lake.
East Bali
Move further East to the Amed and Tulamben in Karangasem to enjoy a truly tropical diving experience and snorkeling to see the precious marine life! I have personally stayed in this area and enjoyed snorkeling. It was fun and the colorful corals and fishes were beautiful! It is 2 hours ride from Seminyak.
Candidasa – Candidasa Travel Guide
Amed – Amed Travel Guide
Padang Bai– The main gateway to Gili Island. Padang Bai also features some beautiful beaches where you can go snorkelling.
Tulamben – Close to Amed, famous for its snorkelling and diving spots, including a shipwreck.
North Bali
You can also visit the North to enjoy swimming with the dolphins in Lovina! For Karangasem, you can visit Taman Ujung. I visited this place last week and it was so beautiful! There are historical buildings and lush park and waters. You can also see the sea from the top. After that, you can stroll around from there to go to Amed.
Lovina – Lovina Travel Guide
Singaraja – the old capital city and the busiest town of the north.
West Bali
Pemuteran – A remote and peaceful area bordering West Bali National Park and the main gateway to get to Menjangan Island
Menjangan Island – The best snorkelling and diving spots in Bali
Gilimanuk – The portal town to get from Bali to Java
Balian – A famous yet very peaceful and remote surfing haven
Mengwi – Another awesome surfing spot, far away from everyone and everything.
Islands Around Bali
Check out our blog on where to stay in Bali.
What's the best way of getting around Bali?
What to do during your Bali Holiday?
There are endless things to do and places to see. Check our guide for more detailed information:
8 handy tips and advice for your first Bali Holiday
These tips might come in handy for you First Time in Bali Holiday
Bargain! Always bargain when you go shopping at traditional markets. It is not rude, you are not cheap – it is simply part of the local culture and it is almost awkward not to bargain at all.
Be mindful of the street offerings. They are beautiful handmade baskets made from coconut leaves with flowers, cookies, cigarettes, incense and other snacks for the Gods inside. Don't step on them! Learn more about canang here.
Avoid little money exchange offices. These places are famous for scams. They will count the money in front of your eyes but somehow, you're missing 1 or 2 notes in the end. Go to licenced exchange offices or take money directly from the bank.
Dress code – dress respectfully! When you visit small towns and especially when entering temples or visit governmental offices such as immigration, make sure to cover your shoulders and knees.
Inform yourself about special celebration days such as Nyepi. This is a day of absolute silence and it is unique in this world. The airport is closed and nobody is allowed on the streets.  The night before Nyepi is when the exciting Ogoh-Ogoh 'Demon' Paradise takes place. Read all about Nyepi and Ogoh Ogoh here.
Download the Go-Jek app. Go-Jek is native to Indonesia. It is the simplest way of getting yourself around cheaply, ordering your favourite food, arranging a direct in-villa massage and more. Read more about Go-Jek and how it works here.
 Bring your international drivers licence. This one goes out to all of you planning to rent a scooter and drive around the island.
Get familiar with the language. It will be nice to be able to say some words in Indonesian. So, while you are on the plane, you can do a little practising. Here are some other words that may come in handy

Ya – Tidak (ya – tee-dak) – yes – no
Terima Kasih (te-ree-ma ka-seeh) – Thank you (you can also say 'makasih')
Sama Sama (saa-maa saa-maa)– you are welcome
Permisi (per-mee-see)– excuse me
---
See our entire villa collection in Bali. Selected and inspected by Villa-Finder.com