Taking a taxi in Bali can be a daunting experience for newcomers to the island, what with the similar look and color of these rental vehicles, the difference in currency and the constant barrage of honks from drivers (personally, if I need a taxi I will seek one out proactively, negating the need for a shrill honk thank you very much).
Thankfully though, catching a cab can be quite a simple task if you follow our expert tips listed below to help you navigate the local taxi scene here in Bali.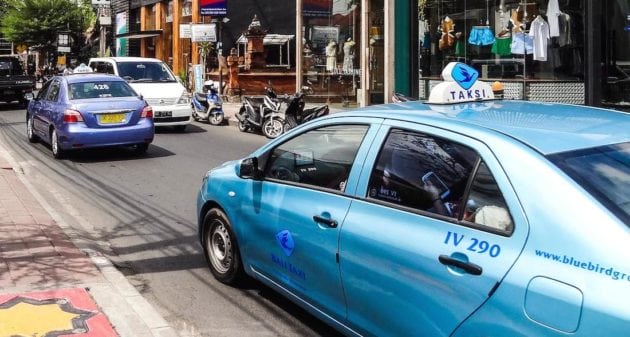 Common fraud
Many taxi drivers will try to get away with not turning their taxi meter on (likely by claiming it's broken) so that you are forced to negotiate a price in a new place where:
the currency is foreign to you, and
you're probably not familiar with what an appropriate cost should be.
As you can imagine, this can escalate quickly into an unpleasant situation.
Reliable taxis in Bali
In spite of the widespread taxi frauds, the Bluebird Taxi Group has earned a reputation for being the most reliable and honest taxi company in Bali over the past few years. As a whole, they represent a fleet of cars in good condition and drivers who do not try to hustle you for the highest possible price. Due to their stellar reputation, many other taxi businesses have attempted to replicate Bluebird taxi's branding in an attempt to confuse tourists and leverage on the reputability of Bluebird taxis (but not providing the same level of services!).
Beware!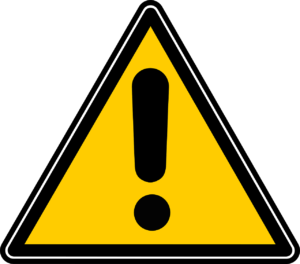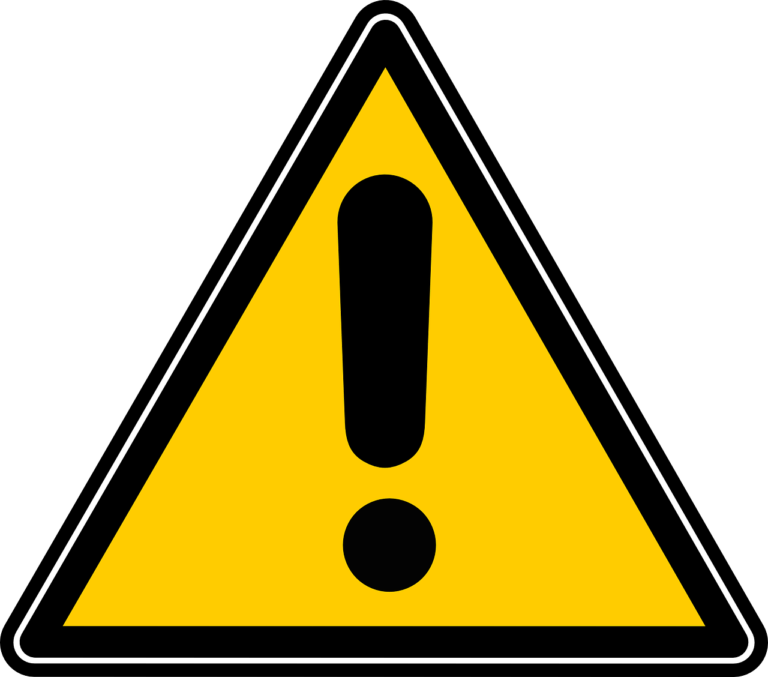 A few weeks ago, I hailed down a Bluebird taxi to drive me home, or at least what I thought was a Bluebird taxi. It was blue and it had a bird logo on the front and side, exactly like a Bluebird cab.  However, the driver refused to use the meter despite my insistence, and that's when I realised that the taxi was in fact not a Bluebird. In order to save yourself from such an encounter, here is what you can do to ensure yourself a no-fuss taxi experience in Bali from the get-go:
1. Call the taxi number of the Bluebird Group ahead of time: +62 (0) 361 701 111
If you want to be absolutely sure that you're getting in a Bluebird taxi, call their 24/7 phone line to have a car and driver sent to your location. If you stay in a villa, you can ask the villa manager to help you call the cab.
Their hotline allows you to call in advance to reserve a time (for an early airport departure perhaps) or call at the moment you need a ride. This way, a taxi will be dispatched directly to you (almost always within 5-10 minutes) and there will be no doubt about the legitimacy of the taxi driver.
2. Some of the things to look out for:
A light blue car with dark blue writing
Their bird logo in a diamond shape on the side and top of the car
The words 'Bali Taxi' displayed on the side
'Blue Bird Group' on the windshield in big letters
Two letters such as 'VV' or 'RB' followed by the taxi ID number (remember this number in case you need to locate the taxi again, say, for any forgotten belongings)

3. Make sure that the taxi meter is on and set to IDR 7,000
In a Bluebird taxi, the meter should always be on and set to seven-thousand rupiah (as a base price). If the driver tells you that the meter is broken or the distance is too short to use a meter, do not take the taxi and report the errant driver afterwards to the company's customer care hotline: +62 (0) 361 701 621.
How much should you pay for your taxi ride? Here is a list of estimated prices from Bali airport for up to 4 people. Please note that this list should be served as a guide only.
Legian/Kuta: Rp. 70,000
Seminyak/Kerobokan: Rp. 95,000
Nusa Dua/Sanur: Rp. 125,000
Canggu/Uluwatu: Rp. 165,000
Ubud/Tanah Lot: Rp. 250,000
4. Have small change with you if possible
It is common for drivers in Bali to act like they don't have any small change to give you when you pay your taxi fare with big notes. To avoid this, have a few small bills on hand (10,000 and 20,000 rupiah notes are useful). If you are in a populated area, you can ask a shopkeeper nearby to break your big notes into smaller change for you.
If you follow these few basic taxi tips and safety pointers, getting around the island will be easier than hopping on a plane to Bali!
Website: www.bluebirdgroup.com
Email: customercare@bluebirdgroup.com
Order by Phone #: +62 (0) 361 701 111
Customer Care Phone #: +62 (0) 361 701 621
How to get a taxi at the airport
It is always quite hectic arriving at airports in Indonesia as a storm of taxi drivers will approach to get you into their taxi and they charge crazy tariffs. Of course, you don't want to be paying 5 times the real price or more. The trick is to keep smiling, pass all of those eager taxi drivers and simply walk out of the airport. You won't have to walk far before seeing the main street where you can easily hop into one of those good old Blue Bird Taxis as described above. Otherwise, you can arrange your airport transfer in advance, and a driver will be waiting for you when you arrive. Whether it's a villa in Seminyak, Ubud, Canggu or in the North, you'll reach it safe and sound.
Other options: Grab, car rental or Go-Jek

Good news for travellers on a budget with these newcomers on the market. Grab Taxi and Go-Jek have made the life of expats and well-informed travellers a whole lot easier and cheaper in the last couple of years. No more rip-offs, no more broken taxi meters and no more bargaining is required to get from A to B in no time. All you need is a smartphone…
*Please note that Uber app will no longer work in Southeast Asia.
How does it work?
For both Grab Taxi and Go-Jek, you can simply download the app, register and off you go. After filling in your current location and the destination you want to travel to, you can see exactly how much the ride will cost and how long it takes for the nearest driver to get to where you are. To make use of these handy transport services in Bali, you will need to get a local sim card as the taxi driver will give you a call to confirm your booking. You can get a local sim everywhere and they are very affordable, so nothing to worry about.
The downside
There is really no downside to these newbie transport services but with the rising competition in the taxi market, Grab and Go-Jek are unfortunately banned from lots of touristy spots. This means you can still get there easily but going back will be more difficult as the drivers don't dare to enter hostile areas. Drivers will decline your pick-up request even if they are close by because they don't want to get in trouble with the taxi mafia. Very understandable!
The solution to this problem is to go to a quieter area, just outside of the tourist spot or to call a Blue Bird Taxi to come and pick you up (though at some points, the Blue Birds Taxi's are banned as well). You can also try to arrange a pick-up time with the driver that drops you of. If anybody asks, just tell them it's your personal driver picking you up.
Rent a car in Bali
If you are travelling with your family or a group, then it might be a good idea to get your own private car with a chauffeur. You can get it from as low as Rp. 500,000 a day including petrol. With a personal car and driver, you can see many tourists hot spots in one day without having to worry about getting a taxi. It also saves lots of time and gives you flexibility. Many villas in Bali offer car rental service, so just check with your villa manager.
Go-Jek in Bali
The Go-Jek's services go beyond your dreams! Not only do they provide motorbike and car taxi's, they also feature food (Go-Food) and groceries delivery services (Go-Shop), they can send a massage therapist your way (Go-Massage), move your stuff from one place to another (Go-Send or Go-Box) and much more. One of their latest features is Go-BlueBird, a collaboration with the loyal Blue Bird taxi drivers of Bali. Go-Jek is a must-have smartphone application while staying in Bali. Check out our detailed article about Go-Jek here.
Is this helpful for you? Comment below to let us know! 
---
See our villas in Bali. Inspected and selected by Villa-Finder.com