For many, Bali isn't simply a marvellous vacation destination. It's a resplendent paradise, a place where you can get a chance to unwind and to gain some spiritual clarity. Just an hour's drive north of the airport lies the town of Ubud where both of those qualities are amplified.  Nestled among the mountains and stretches of rice paddies, Ubud is often regarded as the cultural epicentre of Bali, with numerous religious sites to be found there. It's also home to one of Bali's esteemed royal families. But Ubud is also a draw for those who want to immerse themselves in the local life, with a slew of notable restaurants and cafes to go with a craft centre featuring a number of shops with fashions and goods to cater to your retail-loving side. Read on for the full accounting of the top 10 things to do during your stay in Ubud, Indonesia.
1. Make Your Stay A Tranquil One From The Beginning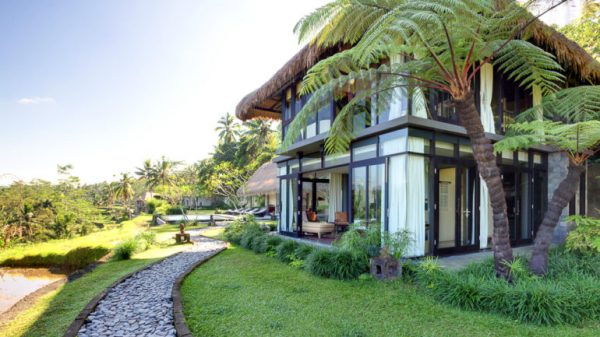 Ubud is renowned for providing a truly serene atmosphere, promising a quiet, relaxing stay for you and your family. Accommodations range from budget-friendly homestays to stately private villas to luxurious resorts. Many are even operating with eco-friendly policies for those who like to have that during their stay. Vacation rental villas are a highly popular choice as they offer a fine mix of luxury and tradition and are equipped with all of the modern amenities that some can't do without when they travel. Check them out!
Related: 16 Best Villas in Ubud
2. Learn The Art of Yoga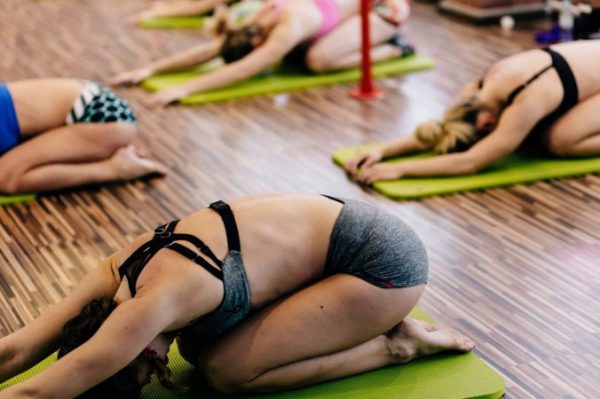 If you aren't already in practice, a visit to Ubud is the perfect origin point for your wellness journey through yoga. There are a number of yoga studios in Ubud, beginning with The Yoga Barn which is the largest in the southern part town with up to 15 classes a day and its own space for guests to stay. Classes there can have up to 60 participants. Other studios there include Taksu, an intimate studio swathed in jungle foliage that can be found off of the main road in Ubud. Another studio of note is Radiantly Alive, which has a more Western touch and offers workshops and teaching classes for those interested. Enjoy a next level of peacefulness as you practice yoga, refreshing both body and mind.
3. Visit Goa Gajah
Goa Gajah is a must-see for those visiting Ubud. Located at the western side of the village of Bedelu, Goa Gajah aka "The Elephant Cave" dates back to the 11th Century and is dominated by the cave with a striking depiction of the face of what's considered to be that of Hindu deity Ganesh with its mouth serving as the cave's entrance.  Walking through the majestic entrance, you'll find a meeting hall and visitor's centre along with a few stalls and kiosks selling souvenirs. The cave's exterior is a marvel to look at – besides the main opening, there are other carvings that decorate the mountain façade above it. There are also a few preserved temple structures that can be found at the complex as well.
4. Ubud Monkey Forest
Known officially as the Sacred Monkey Forest of Padangtegal, this expanse is found off of the main road to the town centre and is usually a key day trip in Ubud. It's a forest sanctuary that's home to a large group of grey long-tailed macaques. There are different ancient structures found within the forest still in use such as the Pura Dalem Agung Padangtegal temple first constructed in the 14th Century, and its well-kept by community efforts. You'll find that the monkeys are highly curious and friendly in most cases. But be advised – they can grab certain items from you if you're not careful, and feeding them are prohibited by law.
5. Visit The Ubud Art Market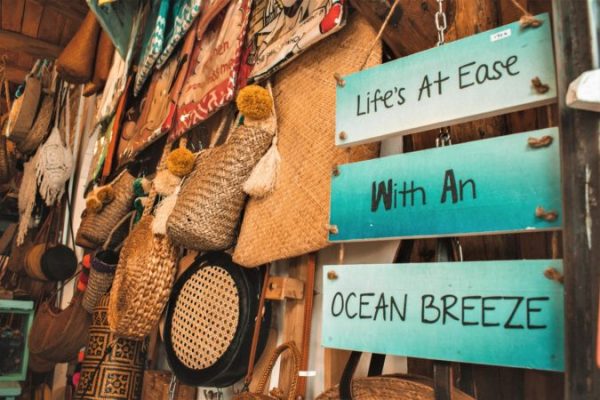 Get a true appreciation of Balinese art at this market, which can be found directly opposite the royal palace. Known locally as Pasar Seni Ubud, the market features a colourful array of handmade silk scarves, shirts, kites, baskets and many more goods. These are all locally produced in the neighbouring villages of Pengosekan, Payangan, Tegallagang, and Peliatan. Some may even recognize the market as being the backdrop for one of the scenes of the hit motion picture Eat Pray Love starring Julia Roberts. The book, written by author Elizabeth Gilbert details her time in Bali and Ubud in particular with vivid clarity which can be found as you walk through. With this market, there aren't any prices that are visible, so this is a chance to try out your bargaining skills. The eastern half of the market is also a place where you can purchase local produce for groceries if you fancy trying your hand in whipping up a dish in your villa.
6. The Royal Palace
The Puri Saren is the most prominent structure in the heart of Ubud, right on the main intersection of the Jalan Raya Ubud road. It was built during the reign of the late lord Ida Tjokorda Putu Kandel and his family has continued to maintain it, providing visitors with a place where they can appreciate Balinese art and culture. There are tours available here that will allow visitors to walk around the front section of the palace as well as the wantilan pavilions. At night, there is a performance stage here that hosts traditional dances that are a highlight of Bali and depict key moments in the nation's history on certain days. It's also in close proximity to a couple of Ubud's main museums.
7. Take An Art or Cooking Class
If there's one thing to be known on a visit to Ubud and Bali in general, it's that the people are happy to share their culture with you. You will find places within Ubud that offer jewelry making classes. Another way to be highly acquainted with Balinese culture is through learning how to make some of their treasured dishes. Sign up for a cooking course with Payuk Bali, you'll have the opportunity to experience an authentic local experience where you get to go to the local markets to get provisions to cook traditional Indonesian dishes from scratch such as tempeh satay.
Related: Best Bali Cooking Classes
8. Visit the Tegunungan Waterfall
Located about twenty-five minutes outside of Ubud by car is the Tegunungan Waterfall. The waterfall is right by the village of the same name, and once you pay the entrance fee, head right to the hundred ot so stairs leading down. There, you get to change and view the wonderful scene of the water cascading into a shallow pond and stream. It's best to be there early as this popular landmark can get quite crowded by midday.
Related: Bali Waterfalls Guide
9. Enjoy Sumptuous Cuisine
For those budding foodies, Ubud and its surrounding areas have plenty to offer you in the way of fine dining. You can opt for eating at a warung, a family-owned restaurant or café to experience dining on a straightforward local level. Ubud also has a notable selection of gourmet restaurants, with various cuisines and more often than not featuring vegetarian and vegan dishes such as nasi goreng (fried rice) and gado gado(Indonesian mixed salad with a peanut sauce dressing). These restaurants also come with absolutely lovely views of the surrounding landscape dominated by the mountains and the rice paddies.
10. Tegallalang Rice Terraces
You may have seen them in many a photograph but it is quite another thing to view the majesty of the Tegallalang Rice Terraces up close and personal. At an hour's drive north from the Ubud art market, the terraces show off the subak, the irrigation system for farmland that has been a part of Indonesian life for centuries. They're not too far from the village of Tegallalang, and they cascade down the hillside into the valley below. There's a stretch right off of the road where many come to marvel at the sight and take pictures while enjoying the gentle cool breeze that winds its way through. Nearby is the village of Padakui where local craftspeople have their wares for sale which pay homage to the region as well as depicting Balinese life.
Ubud plays host to a veritable range of attractions and activities that will provide for a perfect soothing vacation. End the day on a great note by booking a villa, where you will be able to get a good night's rest, leaving you well-prepared for another day of adventure as you tackle the next attraction on this list. If you want to find out more destination guides, such as the top things to do in Ubud at night, check out Trip101.
This article is brought to you by Trip101
---
See our villas in Ubud. Inspected and selected by Villa-Finder.com.