Plane tickets are purchased, accommodation is booked, travel itineraries are coming to fruition — but wait, what on earth should you pack for your vacation getaway to Bali?! Don't fear, beloved readers, we have just the tips you need to ensure you pack the important things and leave the unnecessary items at home.
---
Clothing and Accessories:
When traveling to any tropical climate, it is necessary to pack light and loose clothing. Pants and T-shirts spanning the arms and legs are very useful to protect against the sun during the day and mosquitoes come evening. If you plan on visiting a few temples during your visit to Bali, remember to come with a few items of modest clothing, although it is very common and inexpensive (usually free) to wear a simple T-shirt and obtain a sarong at the entrance to the temple.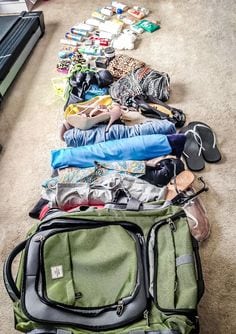 *Handy tip: to maximize space and avoid disheveled wrinkles, try rolling up your clothes individually and fitting them into zip lock plastic bags. This way, the air gets suctioned out and it is easier to fit everything nicely into a tight space. If you're really a nut, you'll categorize each bag by shirts, dresses, pants, etc.
If you go to Bali during the rainy season, do not forget to bring a light-weight raincoat or poncho, it will be very useful, we promise! Also try to bring some sandals or shoes that will not be ruined by an excessive amount of water.
To protect you from the sun's particularly forceful rays near to the equator, I urge you to keep a place in your suitcase for a hat, sunglasses and sun screen (the latter of which is quite expensive to buy in Bali so better you bring your own).
And of course, what kind of packing guru would I be if I didn't mention the mandatory swim suit! Though this beach apparel will get worn quite often during your pool-filled, beach-going holiday, you never need as many as you originally think. Personally I always tend to bring too many suits, taking up more than their fair share of suitcase space and never getting worn. Rotate between three to four and call it a day!
---
First aid kit:
Even if you are a very cautious person, a small first aid kit can be extremely handy in developing countries such as Indonesia; however safe a place may be, you are never immune from a burn, fever or a small spout of Bali Belly. Therefore, I advise you to pack the following:
– Bandages and aloe vera (for sunburns or motorbike burns)
– A general antibiotic in case of a water-borne stomach virus
– A strong mosquito spray, especially for the rainy season (natural sprays can also be purchased here in Bali)
*It is not necessary to take anti-malarial pills for Bali. However, before leaving please consult your doctor or pharmacist for advice on what shots or medicine you may need to pack.
---
Phone Calls and Messaging:
In terms of your mobile phone, if you intend to use it while in Bali, be sure to get it unlocked by your operator before leaving. That way, you can buy an Indonesian SIM card at the airport on arrival or later on in town. The best known and most reliable operator is Simpati Telkomsel. Simply pre-pay for some pulsa (phone credit) and 4G at one of the many cell phone counters and voila, communication with your loved ones wherever you go.
– Calling from Indonesia to abroad: 
Dial Indonesia's exit code 001 or 008 + country code: 1 for North America / 33 for France / 61 for Australia + the number of your correspondent (without the first 0)
– Calling from abroad to Indonesia:
Dial international access code: 011 in North America / 00 in Europe / 0011 in Australia + Indonesian Code (62) + 0 + area code + phone number.
– To call collect:
Call 101 and ask for a collect call
– Where to call?
Phone shops: run by the national company Telkom or private companies (Kantor Telekomunikasi = Telecommunications Office aka Wartel= the local abbreviation for Warung Telekomunikasi). In these phone shops there are long distance telephone booths and fax services available to the public.
Payphones: are increasingly rare in Bali. They operate by coins or phone cards, but do not allow you to make calls abroad. The phone cards can be purchased at post offices and small shops nearby.
*A minute of long distance calling costs around 600 Rp around 7000 Rp for international calls. Please note that calls made from a hotel will cost you more. Many villas have a phone that can be used for local or international calls as well. 
– Internet Calls and Messaging
These days, the cheapest and most efficient way to make an international phone call is to establish a WiFi connection and use a website or a smartphone application to dial your number.

Skype is the most popular software; it allows you to dial for free if you are connected to the internet. Simply purchase credit on your Skype account and make a call at a very minimal cost.
Viber is an application that allows you to call and send text, photos and videos internationally, without any charge.
Whatsapp is a messaging app for smartphones that can receive or send messages, photos, voice notes and videos via the phone's internet connection
Recently, Facebook released its own instant messaging service called Facebook Messenger. Like the others, it allows you to text and call other Messenger users for free given you have an internet connection. The good thing is it syncs with your Facebook account so you can continue the conversation on a computer when you login to your account.
If you have an iPhone, FaceTime is a reliable way to make a video or audio call, buy iMessage tends to be a bit spotty for texting so we recommend sticking to Whatsapp or Facebook Messenger.
---
Miscellaneous:
– An international driving license is required if you plan to drive in Bali (even for two-wheeled vehicles)
– A flashlight is useful for power outages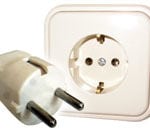 – Converters and adaptors — Bali's outlets are the same two-pin sockets as in Europe
– A refillable water bottle so you don't have to buy 50 plastic ones during your stay
– Hiking shoes in case you decide to take on one of the many volcanoes Bali proudly flaunts
---
Leave behind:
– Snorkel and fins. They are easy and cheap to rent here and unless you have ones you cannot live without, don't bother bringing them
– Jeans. They will just sit at the bottom of your suitcase, guaranteed
– Nice jewellery. If you plan on being on the beach or in the ocean for the majority of your trip, it's not worth it to worry about the nice rings and necklaces you'll be leaving at your villa or hotel. Plus, leaving behind your precious gems just gives you more excuses to peruse the many boutiques that are on display in Seminyak and the likes.
---
General Tips:
– Check your flight tickets for the maximum weight allowed by the airline (only 20kg on certain flights)
– Scan/copy your important papers (DropBox or Google Drive is a good way to "carry" them with you)
– Leave room in your suitcase to bring back Bali treasure!