Updated on 14/08/2018
Many people come to Ubud to discover the wonderful cultural and art capital. Named after the Balinese word "Ubad" ("Medicine" in Balinese), Ubud is also well-known as a place to relax, unwind, get pampered, do yoga and meditate. For travellers, the central location of Ubud will make it a perfect base to discover the other side of Bali, its volcanoes, rice fields, people and hidden gems. So, here is a list of things you should absolutely do while staying in Ubud.
Day 1 – Have Fun in Nature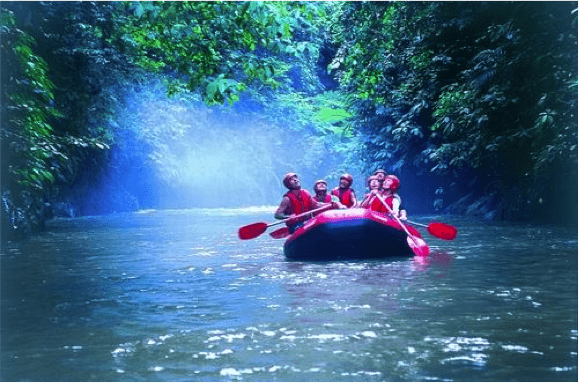 The famous Ayung River provides the best white-water rafting experience in Bali. The rafting trip starts from the north of Ubud and ends near the west. It provides a great mix of adventure, scenic views and laughter. What a thrilling experience!
There are many operators offering white-water rafting but choose from some of the most reliable rafting companies to get the best experience. We suggest Bali Sobek or Mason Adventure for an adventurous and fulfilling tour.
Snorkelling at Blue Lagoon
If water rafting is not for you, you can spend your day swimming with tropical fishes like angelfish, clownfish, moray eels and many more. Located at Padang Bay Village on the east side of Bali, Blue Lagoon is a popular place for snorkelling. The clean waters and the wide variety of marine creatures guarantee a great snorkelling experience!
Day 2 – Cultural Shopping at the Centre of Ubud
There are so many great things to do in Ubud, and shopping is one of them. Art shops, boutiques, studios and galleries provide you with unlimited choices. Pasar Seni Art Market, Monkey Forest Road, Jalan Hanoman and Hl Dewi Sita are the popular starting points. Art products are for sale everywhere, while there are also a few clothing designers around if you would like to check out some local style.
The to-go market spot for shopping in the heart of Ubud.  Pasar Seni is a two-story place that comes with clothing, sarongs, souvenirs and a lot of interesting goods that are waiting to be discovered by you.
Located in the main street, Jl Raya Ubud, with over 50 years of history, Museum Puri Lukisan shows great collection of Balinese art. With the lovely garden, coffee house, outdoor space for performance at night, an offers of many workshops suitable for children, the museum serves to a variety of audiences with pleasure.
With the reputation of the best bookshop in Bali, Ganesha has a great selection of Indonesian culture, travel, study and fiction titles. The bookshop is rather compact but you will find it full of surprises. They also provide mail-order services which are quite considerable for travellers.
Day 3 – Eat, Pray & Relax
Bali's traditional healers, known as Balians, play an important role in the local culture. One might remember the scenes from Eat, Pray, Love and be thinking what is all the attention and hype are about. If you are genuinely curious, you have to experience it yourself. Remember to do ample research on the best practices before going, as the healers are highly respected in the Balinese culture.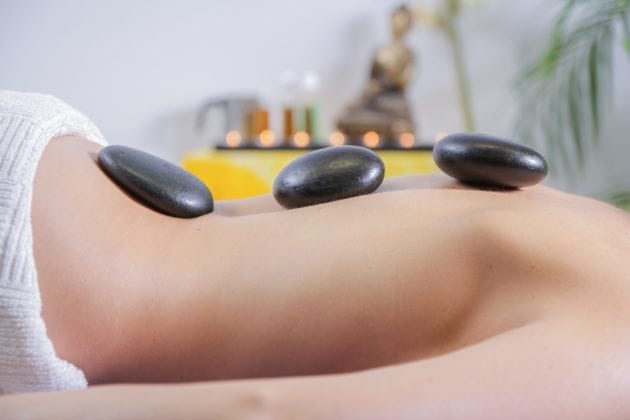 Besides the healing experience, Ubud has a lot of other treatments that you can try. Yoga, meditation and spas are popular in Ubud, and you can find them almost anywhere. Check out our article on the some of the best meditation retreats in Ubud. After two days of intense outdoor activities and shopping, let's spend this day relaxing and diving into the magical, mysterious spiritual world of Bali.
After pampering yourself with massages and treatments, dine at one of the local organic restaurants to wrap up your day. Ubud is home to some of the best vegan and vegetarian eateries in Bali – they healthy and delicious!
Day 4 – Wild Volcano Climbing Day
After a day of relaxation, you're ready for another day of adventure. Up north there are two volcanoes that are open for hiking: Mount Batur and Mount Agung (Please note that Mount Agung is not available for hiking at the moment).
Standing at 1,717m (Mount Batur) and 3,142m (Mount Agung) above sea level, these two volcanoes offer the best sunrise views in Bali. There are plenty of operators providing tours to these destinations, and having a guide is highly recommended. You can check out Bali Sunrise Tour for more information.
Day 5 – Cycling in Ubud
Besides hiking, cycling is one of the most popular activities among visitors in Ubud. The experience of freewheeling through gorgeous Bali paddy fields is quite refreshing. Dedicate one day to unwind and surround yourself with the beauty that nature has to offer. For cycling tour information, check out Bali Bike.
Related: Cycling Trip in Ubud
Day 6 – Jatiluwih Rice Fields and Coffee Plantation Testing
Around 30 minutes driving distance from Ubud, the (UNESCO world heritage listed) Jatiluwih Rice Fields are one of the to-go spots around the area. Jatiluwih means "truly marvellous" and the view you will enjoy certain lives up to the translation. Simply just to sit at a place and to enjoy the view, you will find yourself very moved by the beauty of nature. On the way to the rice fields, you will pass by some coffee plantation fields as well. One of the most expensive coffee beans Kopi Luwak is produced here. Local drivers are very familiar with the farms and ask them to stop anywhere for a short testing trip. Usually, you will receive 12 testers of different types of products for free. There will also be a coffee shop for cocoa and coffee beans that are perfect for souvenirs.
Day 7 – Déjà Vu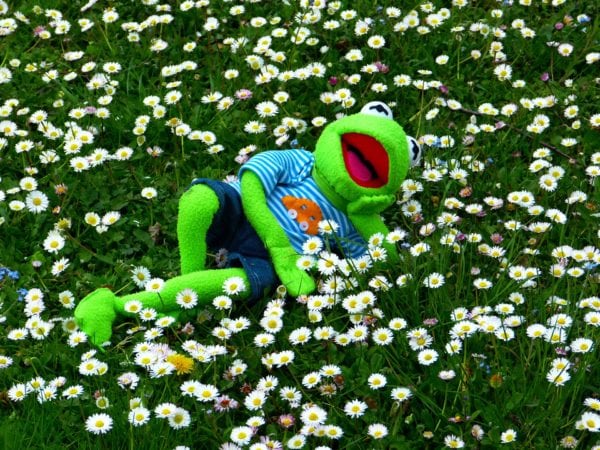 For your last day at Ubud, get in the turn with the local rhythm. Take naps, walk around in the fields, and wander anywhere you would like to visit one more time before you leave. Visit your favourite restaurant and café, a vacation is meant for relaxing and enjoying but not catching up with a schedule. Spend this last day really breathe the air of Ubud and take the spirit into your heart so it accompanies you anywhere you go.
Related: Dining in Ubud: 9 Exotic Eats
To top it all – stay in a villa in Ubud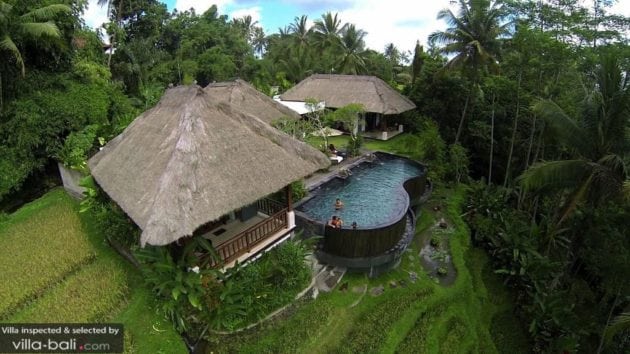 What's better than coming back to a welcoming, luxurious home after a fun day exploring Bali's cultural heart? Ubud is home to some of the best villas in Bali, with infinity pools overlooking the jungles, opulent decor and a team of dedicated staff to meet all your needs. Some people say staying in a villa is an experience in itself. We say…you deserve a good rest. Check out our list of the best villas in Ubud here.
---