Some villa's aim to bring you closer to the natural beauty of a place, while others are dedicated to minimizing their ecological footprint and proving tourism can be profitable and sustainable at the same time. Implementing various combinations of water management systems, solar panels, composting practices, and smart, forward-thinking architecture, these villas owners are creating a new standard for environmentally-friendly homes both in Bali and around the world. See which eco villa is right for your next low impact vacation!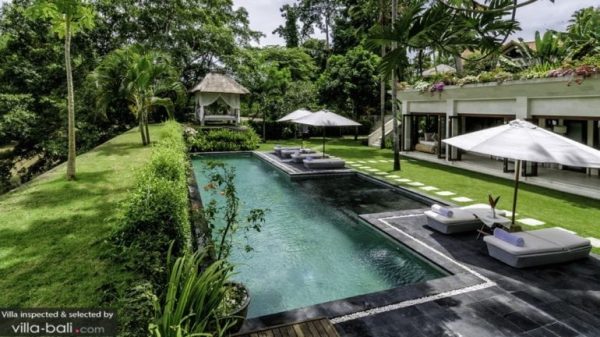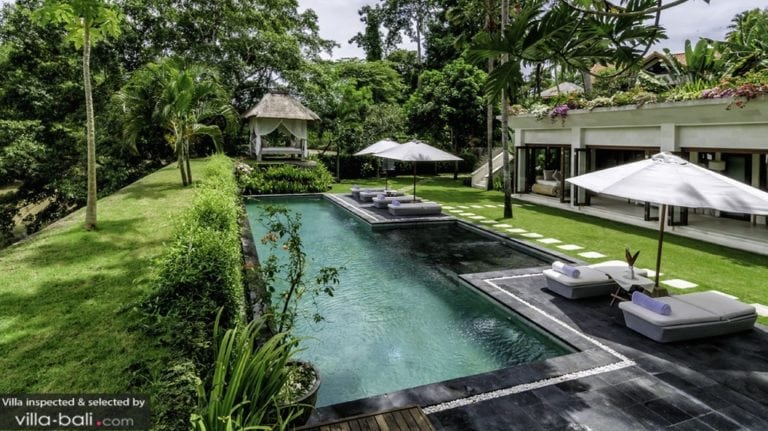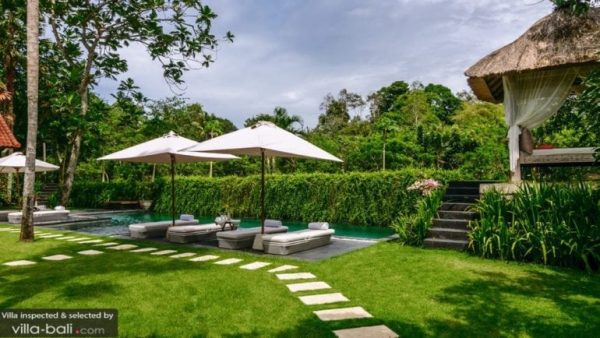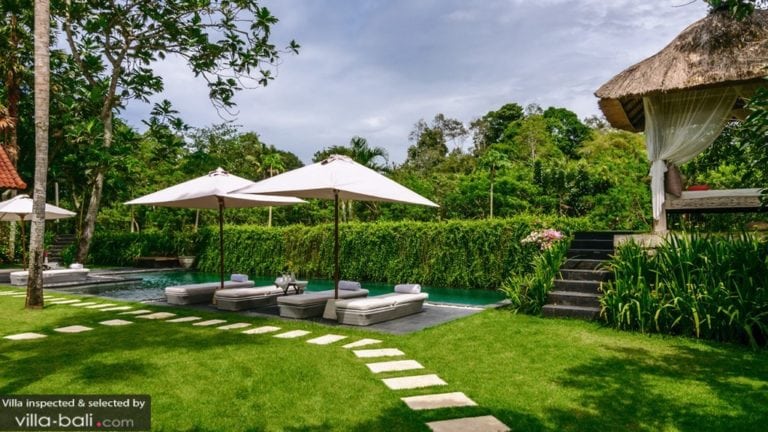 Set on the riverbank of the Ye-Hoe river in undeveloped Tabanan, the Mantra Nature Retreat is an escape into the beautiful countryside of Bali. Designed with solar water heaters, smart lighting, rain water harvesting and closed water management, this state of the art resort takes pride in being one of the island's most impressive eco-villas. As a member of the global Slow Food organization, all of your fruits, veggies, fish and meats served during your stay at Mantra will be either sourced, grown or caught locally and organically. And their outdoor yoga studio isn't half bad either!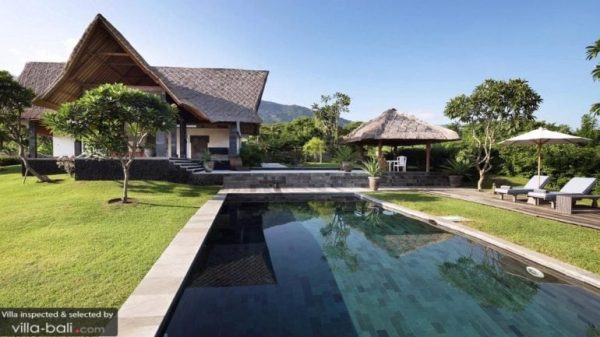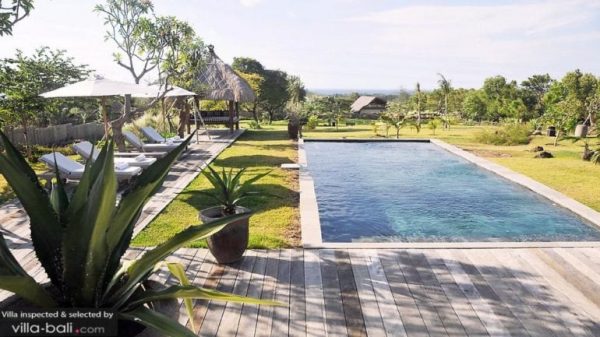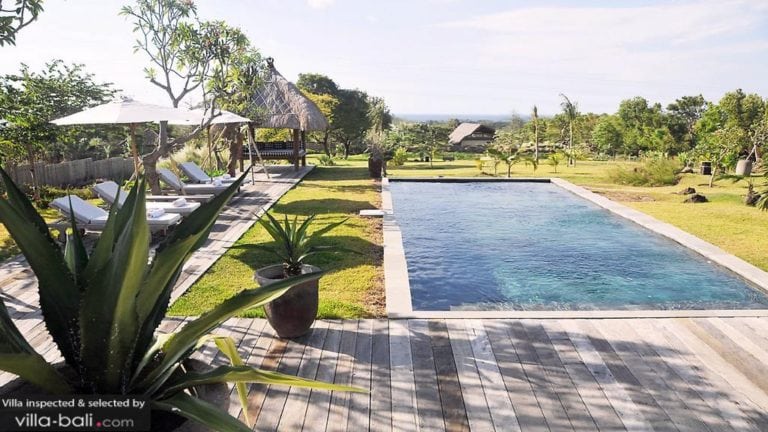 Minimal impact is the motto at Villa Jeda Bali. For energy, the owners have installed solar panels that supply up to 75% of the villa's electricity at the moment, with a goal of 100% by other renewable resources in the near future. The open-air structure allows the breeze to come in off the surrounding mountains and also offer unobstructed views out to the blue sea just a 5-10 minute drive away. Set within an exclusive 3 villa estate, guests can also rent Villa Timor and Villa Java when travelling with larger groups.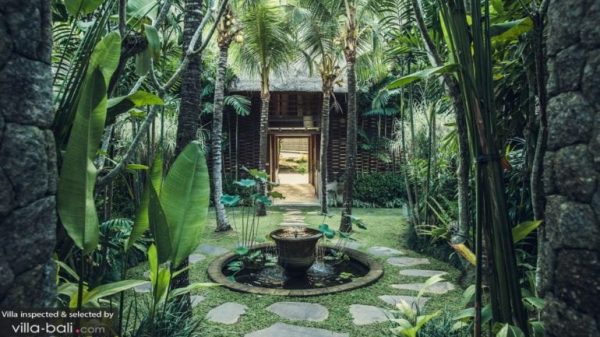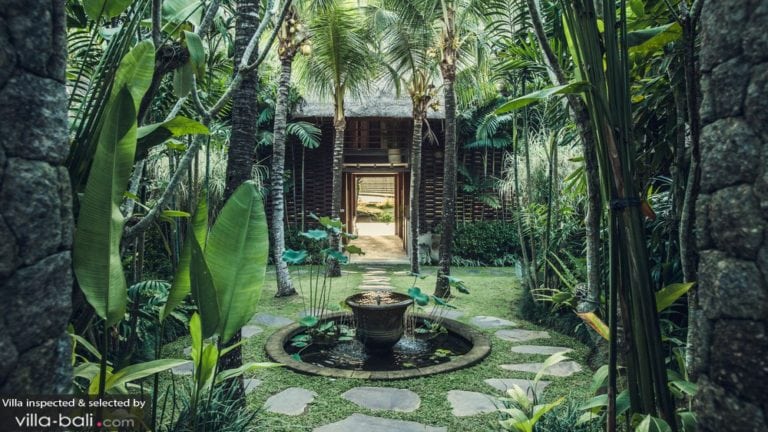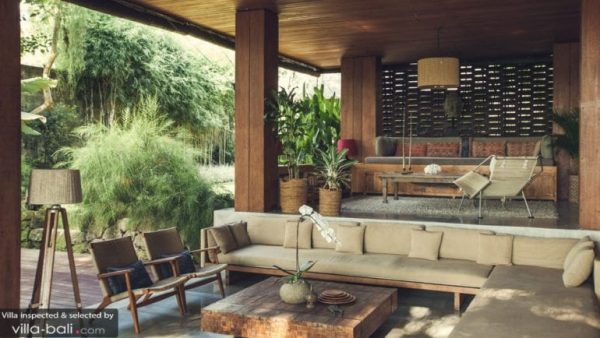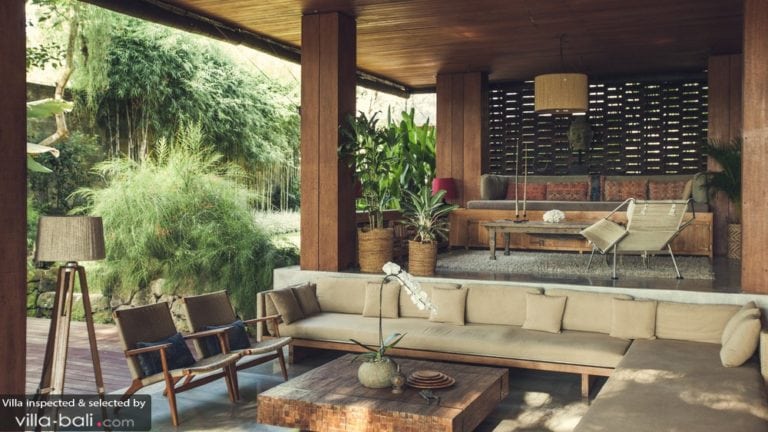 Set on lush, tropical grounds courtesy of the award-winning landscape designer, John Pettigrew, Villa RedDoor is an eco-chic private residence in the coastal town of Canggu. Partnering with ecoBali Recyling , this indoor/outdoor home strives towards remaining certified as carbon neutral with its support of the rainforest rehabilitation project. Surrounded by coconut palms, the Pancaran River and endless greenery, guests of Villa RedDoor can even pick their own produce from the villa's organic vegetable and herb garden.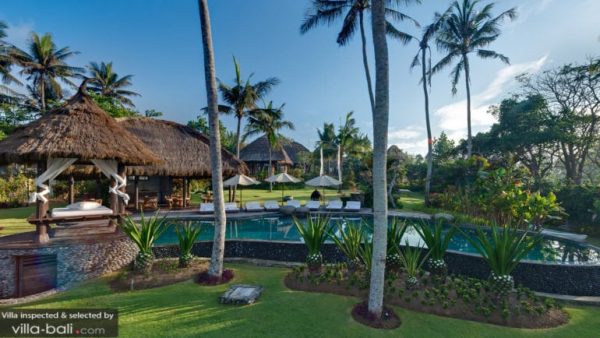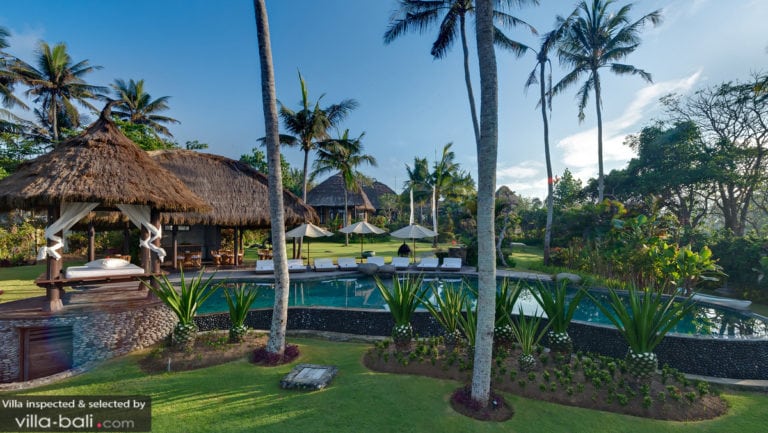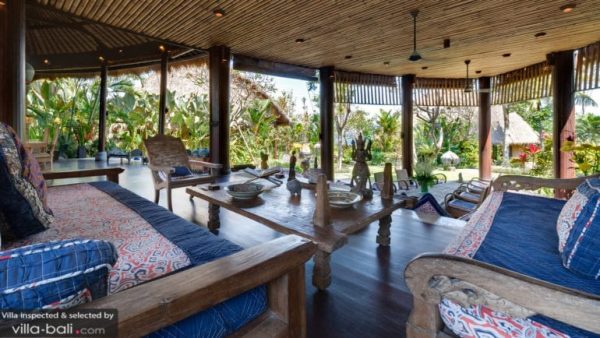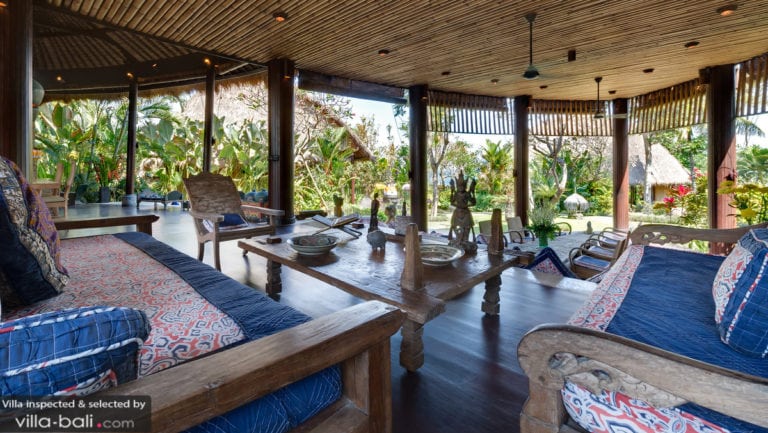 Following the Balinese Hindu philosophy of Tri Hita Karana, Villa Taman Ahimsa has embraced the use of natural, organic building materials in order to blend into the environment, rather than impose itself upon it. The living pavilions are comprised of materials like bamboo, recycled wood, rattan, coconut husks and alang-alang roofing, which is essentially a traditional thatched roof made from long, Indonesian grasses. In addition, the kitchen at this beachfront sanctuary specializes in organic food, with a focus on innovating new raw and vegan dishes.
---
See our villas in Bali. Inspected and selected by Villa-Finder.com.