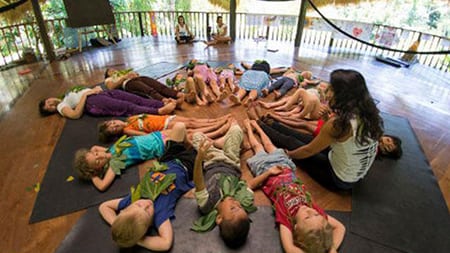 7:30 A.M.: It goes without saying that a day in Ubud must start on a salubrious note. That means giving your body a good workout, while simultaneously stilling your mind through a yoga class. Ubud has no lack of yoga studios, so you'll have plenty to choose from. There's the renowned Yoga Barn along Jalan Raya Pengosekan, but if a smaller class size floats your boat, you might find greater enjoyment practising at Radiantly Alive or Taksu Yoga.
9:00 A.M.: You've warmed up and worked your body, and now it's time to fill up your tummy. Health-conscious foodies will rejoice, for there's plenty of wholesome fare to be found in Ubud. If you've just completed a class at Radiantly Alive, here's a piece of good news: Bali Buda's just right across the road. Indulge in a hearty breakfast or tasty pastry, but don't miss out on downing a smooth and creamy fruit smoothie before you go. If you're not anywhere near the area, fret not – the hunt for a breakfast-worthy spot is a piece of cake in central Ubud. You'll find plenty along Jalan Hanoman (hint: The array of cafes along the road makes this is a place that coffee lovers will adore).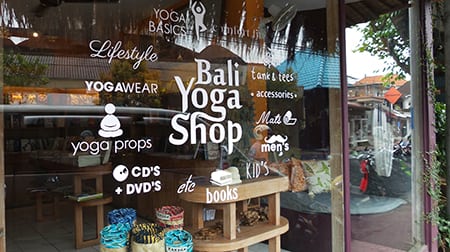 10: 30 A.M.: It's time to check out the fascinating streets of Ubud! If you've got a shopaholic itch to scratch, your best bet is to wander leisurely along Jalan Raya Ubud. Smaller roads, like Jalan Hanoman, Jalan Gootama or Monkey Forest Road run down from the main road. Each road contains hidden gems of its own, so take your time to explore the many boutiques, jewellery stores or ornament shops that line the streets.
But not everyone's a fan of shopping. If you've had your heart set on a cultural exploration, Jalan Raya Ubud is worth a stroll; that's where you'll set sight on Ubud Palace and the house of painter and sculptor I Gusti Nyoman Lempad. The grounds of both attractions may be compact, but they are worth an exploration. The latter, home to a picturesque garden, sculptures and artworks, reminds one of an intriguing secret garden.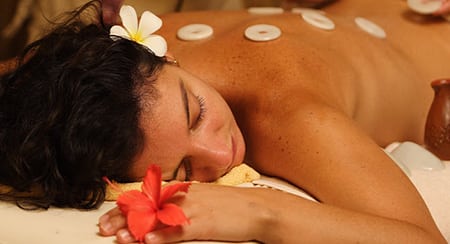 2: 30 P.M.: What do you do to soothe the tense muscles in your shoulders and back? Yes, we're sure the yoga lesson was helpful in loosening some of those dreadful knots and tension, but if you're still bothered by a couple of problem areas, it's a sign that you need a good massage. Luckily for you, there's loads of spa places in town. If you're feeling particularly indulgent, pamper yourself with a treat at Kush Ayurvedic. Travellers on a tighter budget won't have to miss out on a massage treatment; places like Verona Spa or 3point Spa makes self-care an affordable luxury.
4: 30 P.M.: After your spa treatment, it's likely that you're left in an utter state of relaxation. Perhaps, "blissed out" may be a better phrase to use. If you're residing close to Ubud central, it might be a good idea to head back for a quick nap and shower; you'll need to fuel up on energy for a fun-filled night.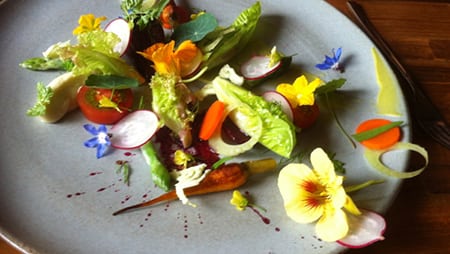 6: 00 P.M: It's dinner time! An endless array of cafes and dining establishments pepper the streets of Ubud, so the challenge lies in picking a place that churns out dishes that are worth the calories. For an unforgettable dining experience, make a reservation for a meal at Locavore (they're booked out weeks in advance, so hurry!). Chefs Eelke Plasmeijer and Ray Adriansyah dish out a selection of 5 course and 7 course European-style tasting menus prepared with quality ingredients sourced locally. We've heard that all aspects of the experience – from the service, to the loaves of freshly-baked bread and glorious Balinese chocolate dessert – are simply fabulous.
Can't snag a table? There's still plenty of eateries that are worth a try! Simply take a stroll along Jalan Raya Ubud and you'll chance upon a yummy spot. If you've got a scooter, or don't mind taking a walk, try roaming the streets of Jalan Hanoman, Jalan Dewisita or Jalan Gootama. But don't wander too far off because…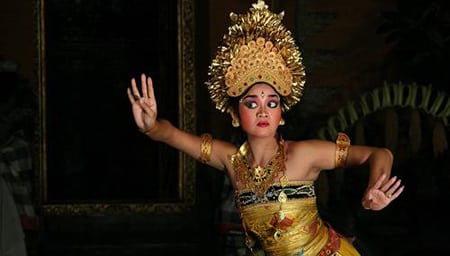 7: 30 P.M.: …you absolutely have to round out the night by catching a traditional Balinese dance performance. There're different forms of dances, and each type depicts a different story and features distinctive styles, movements or props. For example, the legong dance retells the Indian epic Legong of Mahabharata, in which two branches of the royal family contend for the throne. An emphasis is placed on movements of the finger and feet, as well as intense facial expressions – all of which differ greatly from the contemporary dance forms performed in the Ramayana Ballet.
If dinner and dance sounds like elements for an excellent night, make a date for a meal at Cafe Lotus. The outdoor seats are spaced out in the pavillion, providing diners with a good view of the stage. Do note that you'll have to pay an additional fee to cover the cost of the ticket if you're seated at one of the tables overlooking the stage.
See our villas in Bali. Selected and inspected by Villa-Finder.com