What to do in Bali for a week? Bali is a multi-faceted gem, and there are just so many things you can try. Whether you are after a holistic wellness spa retreat, a wild party adventure, or a retreat back to nature, Bali has it all on offer. This itinerary helps you fit it all in, for the traveller who is based in Seminyak and wants to experience the very best of what Bali has to offer.
Day 1: Beach clubs, shopping and dining in Seminyak
Seminyak is the perfect way to ease into the island of the gods. Upon your arrival at Denpasar airport, transfer to your villa or hotel, throw your bags down and go exploring. Seminyak is buzzing with life, and there is plenty to do here. Check out famous beach clubs such as Ku De Ta, Potato Beach Head or Cocoon Beach Club. Rent a sun lounger, chill out and sip on a cocktail. This is how you live the beach bum life, baby.
When you get tired of doing nothing, pack up and take a stroll and check out the many boutiques and shops in Seminyak. Pick up some new clothes, an interesting gift, or some traditional art and craft as a souvenir. When you get hungry, pick from one of the many excellent restaurants and dining establishments along Seminyak's famous Eat Street. You'll wish you could stay and try them all!
Day 2: Arts, Culture, History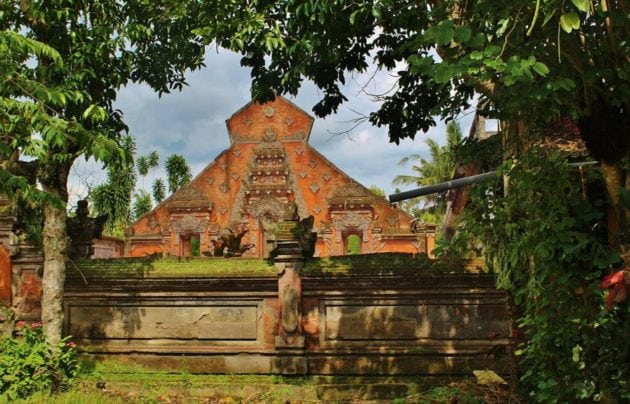 After chilling out in Seminyak, it's time to explore arts and culture in Bali. Hire a driver, and take a trip to Ubud, also known as the cultural heart of Bali. On your way to Ubud, check out the many craft villages where you can watch traditional craft makers at work, and also purchase a souvenir to take home. For example, there is silver and gold smithing at Celuk village, and wood carving in Mas village. If you so fancy, you can even take a half day arts and craft hands-on course.
After lunch in Ubud, visit the famous Goa Gajah, or Elephant cave which is about 10 minutes away. It houses a Buddhist and Hindu temple within a cave which is entered through an intricately carved demonic mouth, heightening the sense of mystery as visitors enter a dark unknown. The cave dates back to the 11th century, and the temple itself is rather dark and small. It's still worth a visit for the beautiful surroundings and cultural value though.
Slightly more than half an hour's drive away is Tirta Empul, a holy temple that sits on top of natural springs. The holy water is used in cleansing rituals, and the setting is beautiful and serene.
Alternatively, Gunung Kawi (Poet Mountain) is another trip to consider, being also about half an hour away from Ubud. Gunung Kawi is an ancient royal burial complex at the bottom of a valley, 371 steps down. Statues are carved into the mountainside, which makes this site very special and interesting indeed.
In the evening, check out a traditional Balinese arts performance if you have time. Traditional dance performances such as Barong, Kecak and Keris are performed at the Ubud Palace.
Day 3: Rustic Balinese countryside
Wake up on your third day and enjoy a leisurely breakfast, perhaps your villa manager has whipped up some delicious Nasi Goreng? Or you could just buy something delicious from a Warung or local vendor nearby.
After a hearty breakfast, hire a driver and take a day trip out to the Jatiluwah Rice terraces. It will be about an hour's journey, but they're a UNESCO World Heritage site and you simply don't want to miss them. A full day can be spent just exploring the region, taking plenty of stunning photos and hiking over the lush green fields. This is rural Bali at its finest where you can sit at a Warung and admire the scenery, or walk around and watch villagers at work.
Day 4: Awaken your senses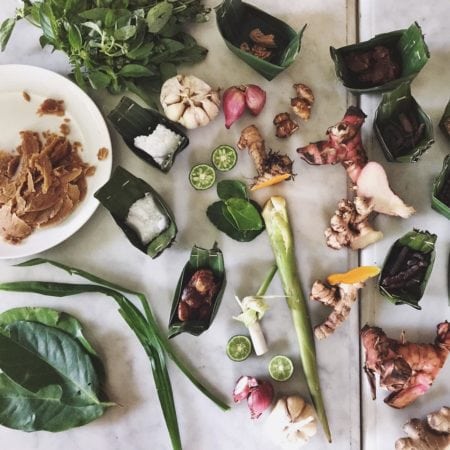 Start off your day learning how to cook some delicious Balinese food! Classes are designed for everyone, and there's plenty of fun to be had. Classes usually start with a trip to the market in the morning, followed by an exciting guided hands on session to prepare traditional delicacies. This is finished off by a delicious feast of a lunch which you have just prepared. Check out the best cooking classes in Bali or choose from a variety of options here.
After lunch, you will probably be in a delightful food coma from the wonderful spread. Hence, go forth and be pampered at one of the many spas that Bali has to offer. There is a whole range of sensual treatments on offer, from luxurious scrubs, wraps and massages, to facials, manicures and pedicures, and hair crème treatments. If you so wish, you can also enjoy your spa session within a beautiful natural setting surrounding by greenery and the sound of nature.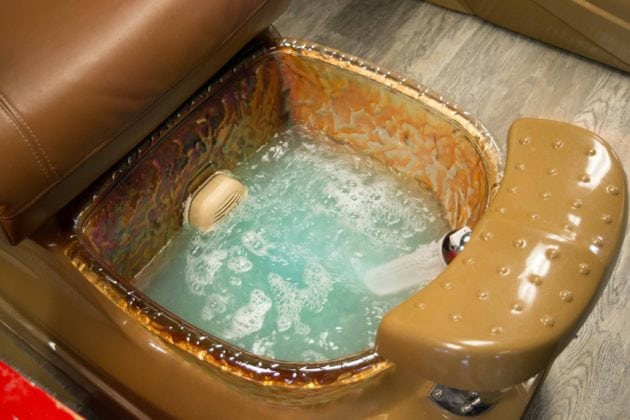 Round off your day with a trip to Jimbaran Bay, where you can catch the magnificent sunset over the bay, and then enjoy a fresh alfresco seafood dinner on the beach.
Day 5: Marine Adventures
When in Bali, you simply have to dedicate a whole day to the beach. Whether you stay put in Seminyak, or venture out to less crowded beaches, there is plenty to do at the beach. Enjoy some marine sports, or try snorkelling in the clear waters. Bali is also a surfing paradise, and there are also plenty of surf schools to get beginners going. Diving is also a fantastic option for those who are qualified, there are some truly amazing dive spots all around Bali. If you don't mind the long travel time of about 3 hours each way to Lovina, you can also check out the famous Lovina dolphins and some of Bali's best snorkelling.
Day 6: Icons of Bali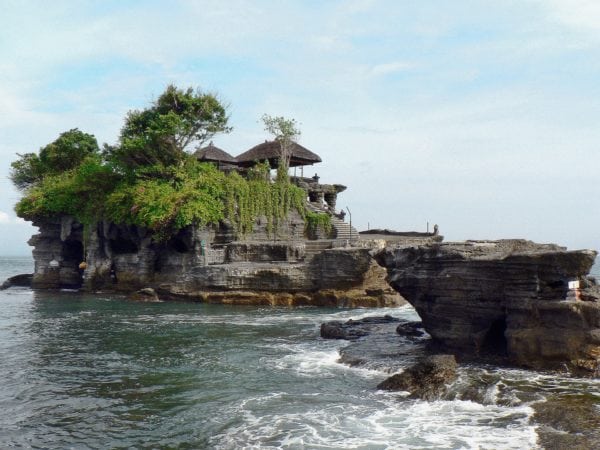 Before you leave Bali, don't forget to take in the famous sights! A popular route is to the Monkey Forest, Taman Ayun and then to Tanah Lot for the sunset. Check out the Monkey Forest, where you can explore a mysterious looking ancient temple in the middle of the jungle, guarded by a troupe of marauding monkeys. Very Indiana Jones. Just don't let the monkeys get the better of you!
Taman Ayun is a spectacular royal temple of Mengwi with traditional architecture, and beautifully landscaped gardens. It is definitely one of Bali's most beautiful temples indeed.
Of course, even the beauty of Taman Ayun simply cannot compare with the fame of Tanah Lot, a majestic temple set on a coastal rock outcrop. It is beautiful, and even more so when the sun sets on the horizon, brilliantly lighting up the sky behind it. It is one of Bali's most iconic sights, and watching the sunset at Tanah Lot is a fitting way to spend the last evening in the beautiful Island of the Gods.
Day 7:  Last minute shopping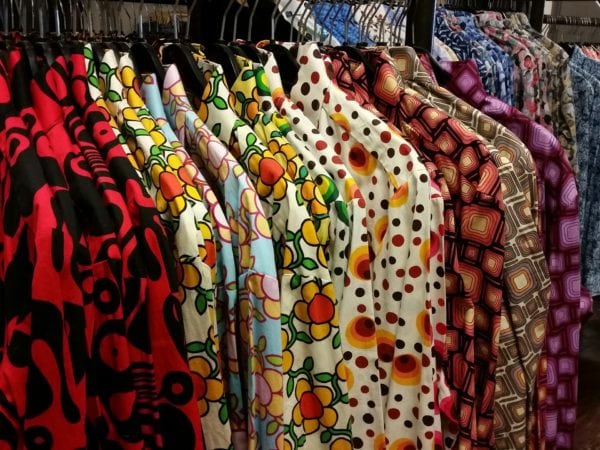 All too soon, a week in Bali has flown by. Nevertheless, you've just experienced some of the most amazing things Bali has to offer. Spend your last day doing some last minute shopping, perhaps a last Balinese massage to prepare you for your flight home, and enjoy a delicious lunch at your favourite restaurant. We're sure it won't be too long before you're back in Bali!
---
See our villas in Bali. Inspected and selected by Villa-Finder.com.