Updated on 01/08/2018
Say you only have three days to explore Bali, what should you do? Well, obviously you should immediately extend your stay because Bali is such an amazing holiday destination! Jokes aside, we are here to introduce you to some of the iconic spots so you can decide what to do in Bali for 3 days. Here are three options to make the most out of your weekend trip to Bali.
Leisure Travellers
Day 1: Discovering Seminyak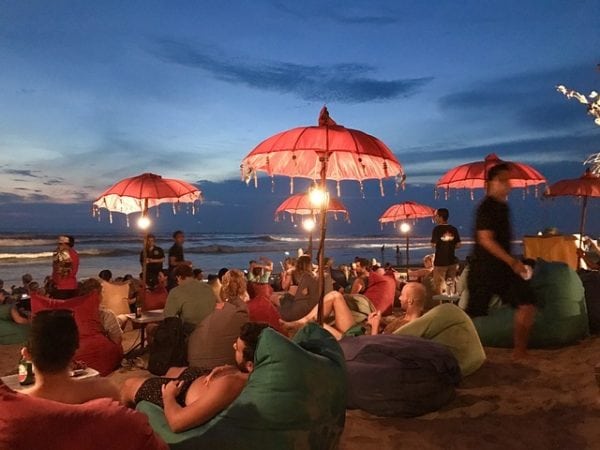 If you are in Bali for the first time, we would advise you to locate yourself within the South region, perhaps in glitzy Seminyak. South Bali is most popular with tourists, and for a good reason. Beautiful beaches, cultural markets, easy to surf waves (perfect for a first try), excellent shopping and gastronomic delights are but some of the draws of the region.
Here are some of my personal favourites and must-visits: Oberoi Eat Street, Seminyak Beach and Petitenget Temple.
Day 2: Explore Canggu or Uluwatu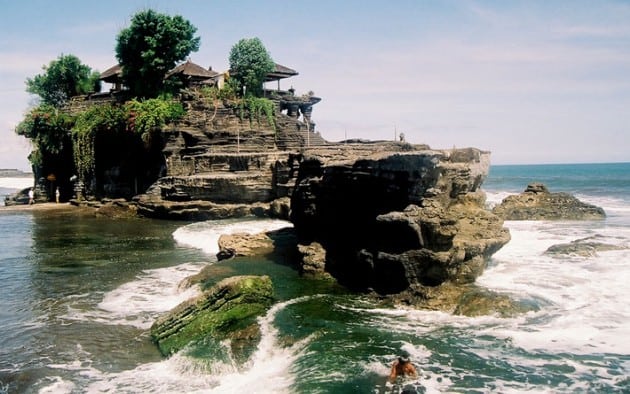 Canggu is home to many dark sand beaches, great surfing spots and fantastic cafes. Spend your day surfing or lounging at the beach, and fuel up at one of the best cafes in Canggu. After which, head over to Tanah Lot Temple, a true landmark of Bali Island dating back to the 15th century. The views from Tanah Lot and its surrounding ocean cliffs are just beautiful, and especially during sunset time, the place has a magical atmosphere. After a day of exploring, it's time to head back to your villa and get ready for the last day of exploring the island.
If you are not keen to travel all that way to Tanah Lot, Uluwatu is another spot whereby you can watch the gorgeous Balinese sunset. Watch out for monkeys, and carry a long stick to keep them at bay. Uluwatu also has a Kecak and fire dance show and visitors are allowed photos of the dancers in their costumes.
After watching the sunset at Uluwatu, it is a real treat to head over to nearby Jimbaran Bay (10minutes drive)  for a delicious seafood meal. There are restaurants along the whole stretch of the beach, and you can dine al-fresco on freshly grilled seafood and refreshing cocktails, while enjoying the sea breeze and sound of the waves.
Day 3: Day Trip to Ubud
Ubud is the cultural heart of Bali, and also famous for lush green rice terraces. Relaxation, spa, and fresh, healthy food are the keywords when describing the lovely Ubud. On your last day on this wonderful island, start off with a hearty and healthy breakfast at Alchemy – a haven for vegan food lovers. Then, take a trip to Campuhan Ridge Walk (it is one of the best walks of my life!), and visit the famous viewpoint of Bali – Tegallalang Rice Terrace. After exploring, wrap up your day with a spa or massage at Ubud Traditional Spa and get ready for your flight back home.
Read more about Ubud here: Ubud Travel Guide
Active Travellers
Day 1: Surfing and Partying in Seminyak
Seminyak is home to the trendiest streets and beach clubs in Bali. Explore the boutique shops, and feast to your heart's content at Seminyak's famous 'Eat Street' of Jalan Drupadi. Famous restaurants in Seminyak include La Lucciola, Ku De Ta, Potato Head Beach Club, Sardine, Metis, Made's Warung amongst many others.
The thriving nightlife in Seminyak is a keen source of entertainment for visitors who feel that it is too early to sleep. Dance the night away and party it up at all the sleek nightclubs of Bali.
Check out: Best Restaurants in Seminyak
Day 2: Exploring Ubud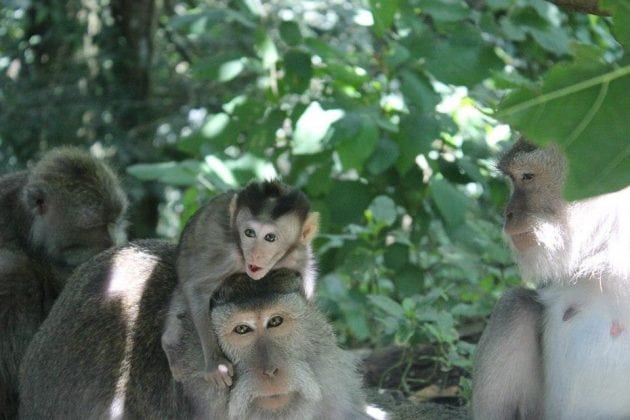 Drive out to the cultural heart of Bali and stay there for a night to visit some of the beautiful attractions. On the way up to Ubud, stop by at the Sukawati Art market for crafts and souvenirs.  The road to Ubud is also fringed with many traditional craft villages. From stone carvings, jewellery making, Batik cloth, paintings and wood carvings, you can find them all in the art villages on your way to Ubud.
Check out Sacred Monkey Forest, Goa Gajah, and take beautiful pictures at Tegallalang Rice Terrace. All these can be done in half a day, and the best way to explore them is to go on a cycling tour.
Day 3: Tegenungan Waterfall
Before heading back to Seminyak to catch your flight home, wake up early to visit the Tegenungan Waterfall. Located just 5km outside Ubud city centre, Tegenungan is a perfect place to enjoy a hot day by the waterside. It is easily accessible and beautiful, what a great way to wrap up your trip!
Adventurous Travellers
Day 1: Wander around North Bali
South Bali is where most the tourist attractions are at – beautiful beaches, shopping, nightclubs and waterparks. However, if you're an adventurous traveller wanting to explore the lesser-known, North Bali is your best bet. Head out to Sambangan Secret Gardens – where you can hike, swim, and jump into the famous Aling Aling Waterfall.
Check out: Best Hiking Trails in Bali
Day 2: Sunrise at Mount Batur
The thrilling experience doesn't end there. Join a tour and hike up Mount Batur to watch the stunning sunrise from the summit – it's enchanting! Relax your tired body at the nearby hot springs and have a meal at one of the local eateries.
Day 3: Pamper yourself
After two days of adventures, it's time to unwind and pamper yourself. Check out The Damai Spa and Agung's Massage and Salon for some relaxing massages to wrap up your weekend trip.
Between surfing, dining, shopping and taking in these new sights, we guarantee that three days in Bali will fly by in a flash. We hope this helps you fit in the best activities to do while you're on the Island of the Gods, and we are sure your experience will be no less than heavenly.
You can also check out our 10 things not to miss in Bali.
---
See our villas in Bali. Inspected and selected by Villa-Finder.com.