What is a villa concierge and why would you want one? What does a villa concierge do? These are legitimate questions and this blog will give you the answers. In short, you can see your villa concierge as your solid rock or even your oracle who has answers to all of your questions 🙂 It is someone who knows everything and everyone and he or she is there especially for you to make your holiday in Bali smooth, easy and wonderful. A villa concierge can arrange just about anything and they love to share their knowledge and give personal advice.
Pre-arrival planning: It all starts before you even land on Bali Island
A villa concierge is responsible for providing a worry-free holiday with personal attention and assistance. These personalized services start prior to your arrival in Bali with the planning of your holiday. The concierge will contact you soon after you've booked your villa in Bali to gather information about your holiday preferences and needs. Your villa concierge takes care of your special requests and arranges things like airport transfers and baby facilities. Perhaps you like to have cooking services at the villa or a private driver to take you on day trips. This can all be arranged in the pre-arrival planning with your villa concierge.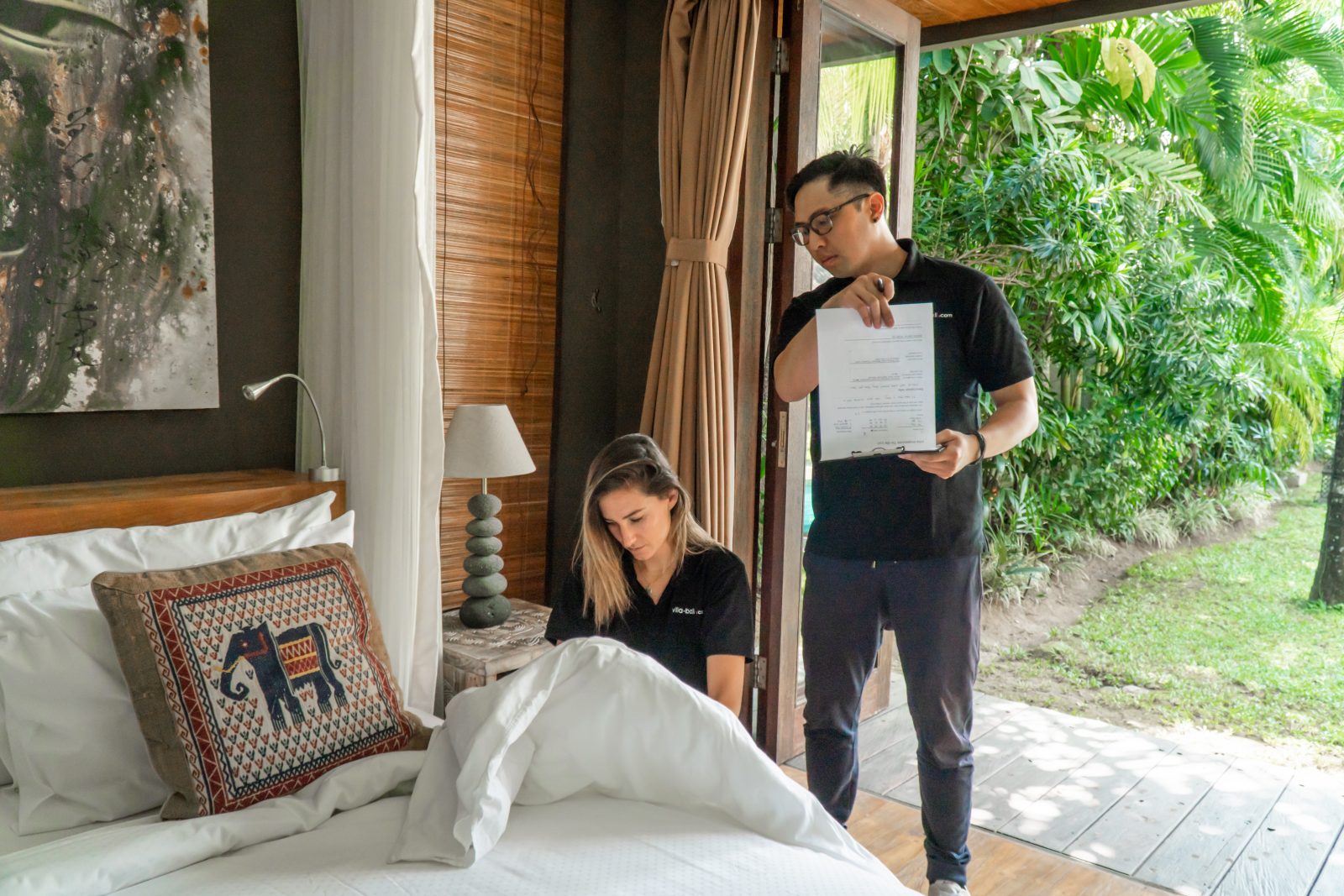 Villa Finder Concierge Team
What can a Villa Concierge Do while you are in Bali?
Once you've made it to Bali, your concierge will be at the villa to greet you in person, making you feel welcome and comfortable. Your concierge will show you around the estate and familiarise you with the amenities and the surrounding area. For the whole duration of your stay, the villa concierge will be on standby 24/7 to answer questions and arrange little but essential things such as restaurant reservations, appointments at the spa, day trips and activities. 
Things your villa concierge can arrange
Transportation (from and to the villa but also day trips)
Booking trips and activities such as guided tours, watersport activities and golf tee times
Arranging private special events at the villa
Make dinner reservations
Make spa reservations
Provide you with insiders tips on where to eat and what to do
Arrange in-villa spa treatments
Booking childcare services/nanny
Arrange a nanny on request
Assist with grocery shopping
Your villa concierge is your local expert who can provide you with insider tips. The concierge works closely together with the staff at the villa and if any concerns or issues come up, he or she will handle your complaints and request promptly and swiftly.
The Villa Finder Concierge Team makes dreams come true
The concierge team at Villa Finder tops is all! They will go way out of their way for their clients. From a VIP fast track at the airport (no cues!), to bus rentals for big groups, table reservations at OMNIA Beach Club, Metis or whichever high-end restaurant – everything can be arranged, and nothing is too much to ask. Planning something big like a proposal? The Villa Finder concierge team can prepare special flower decorations by the pool, have champagne ready to pop, and a photographer to capture every moment of this very special day. Is there anything else on your mind? Share it with us, and we'll work something out!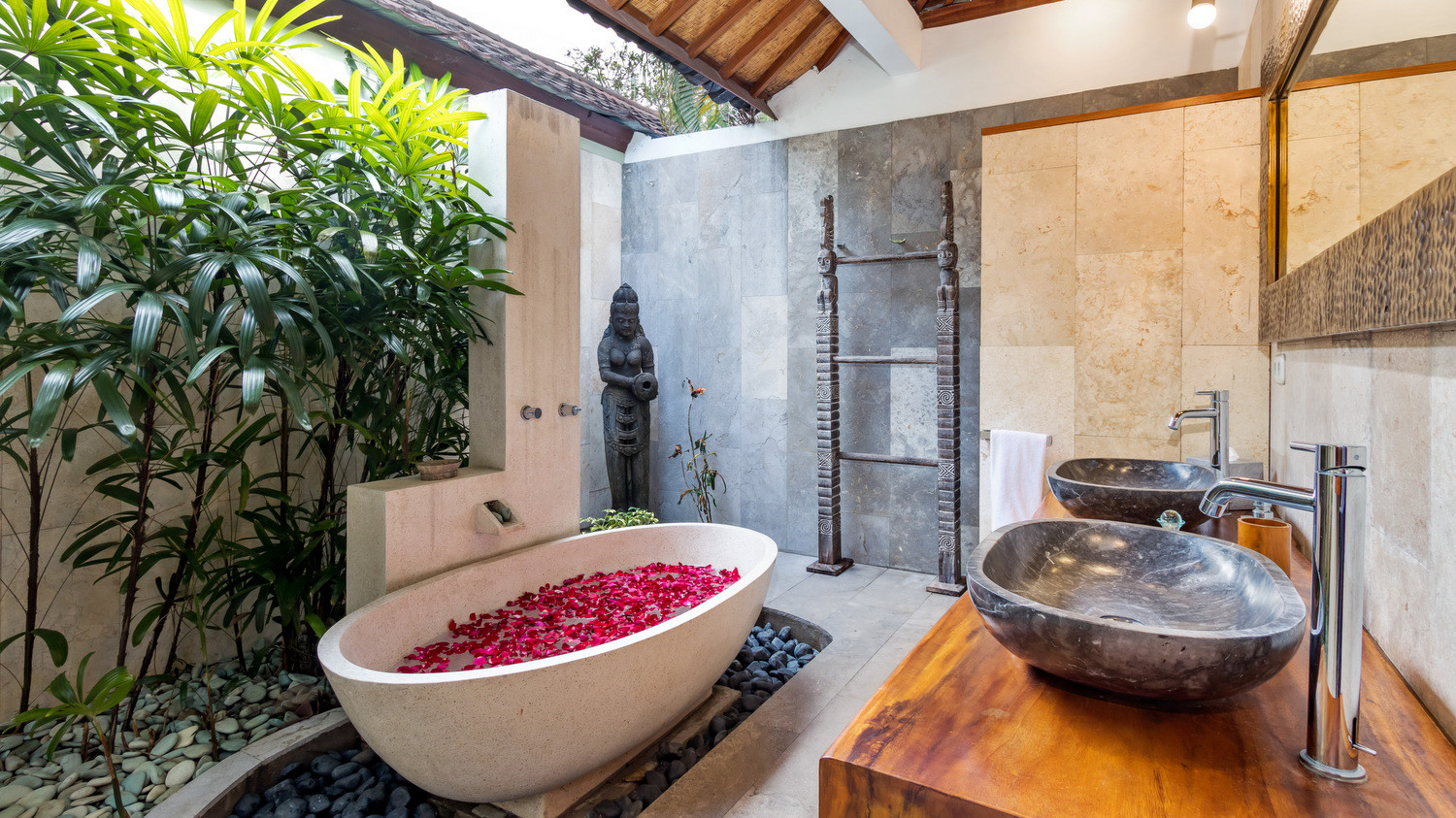 To sum it all up, once you've experienced the services of a villa concierge, you wouldn't want to miss it ever again on any holiday. Enjoy it all this upcoming villa holiday in Bali!
Related articles: