One of the main benefits of renting a villa in Bali is all the extra things you get or can arrange. Who needs to go out for dinner every night if you have a private chef? No more waiting for cabs with a private driver on standby ready to take you out and about whenever you're ready. Reservations for restaurants, and spa treatments at the villa… let's take a look at all the additional benefits you can get when staying in a private villa in Bali. You'll be amazed and we bet it will make you smile!
1. Enjoy cooking services throughout your stay
Who would've thought you can get a cook at the villa to prepare breakfast, lunch and dinner for you? Many Bali villas include a full-time chef at your service which is truly an amazing and unforgettable experience. Even if you're not staying in a high-end villa, you can still get a private chef and no, it won't break the bank! You can get cooking service at any villa in Bali and it's not expensive at all. No need to think about what to cook or where to go out for dinner. Just tell them your preferences, special wishes and diets; every meal will be heavenly!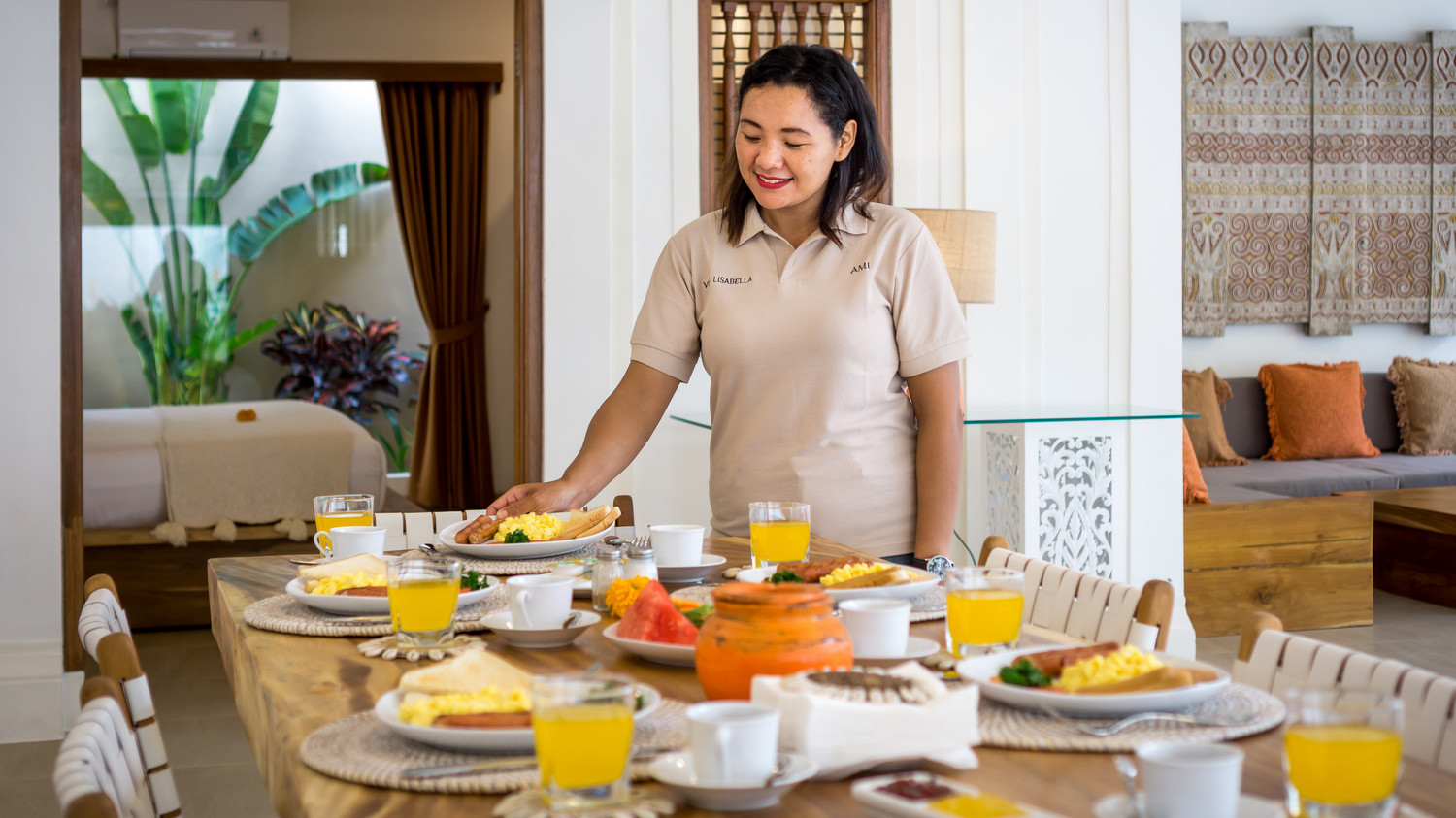 2. Garden BBQ
Talking about food, how about a lavish garden BBQ to celebrate the good life in the garden of your own holiday home? The staff can arrange it! Fresh cuts of meat, fish caught on the day, veggies from local farms, it'll be a grand feast! Most villas have a BBQ available.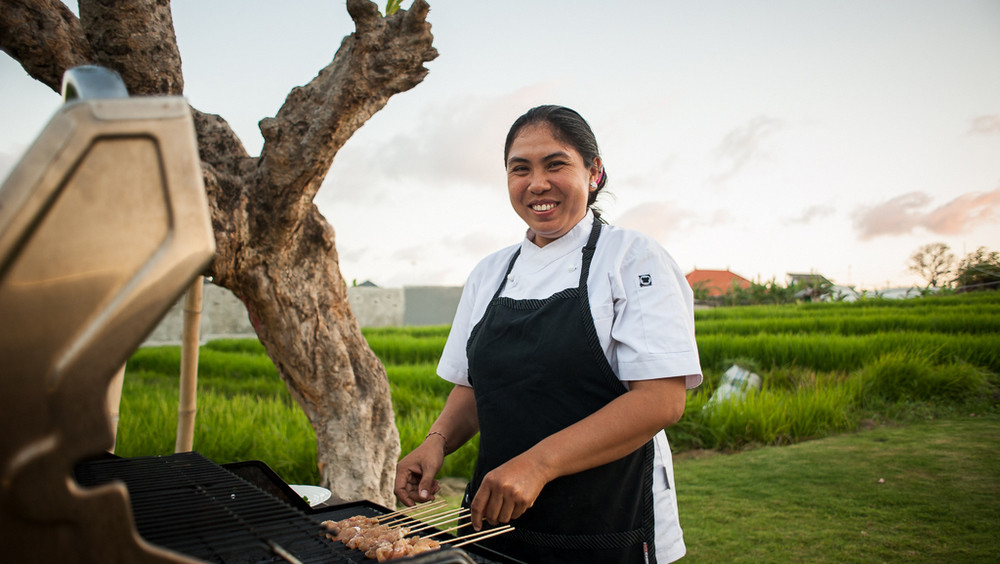 3. Enjoy personalized butler services
Butler services are included with many villas in Bali. You'll get pampered with fresh juices, fruits, cocktails, mocktails and snacks all day. It's like living in paradise for a little while. If butler services are not included, they can always be arranged.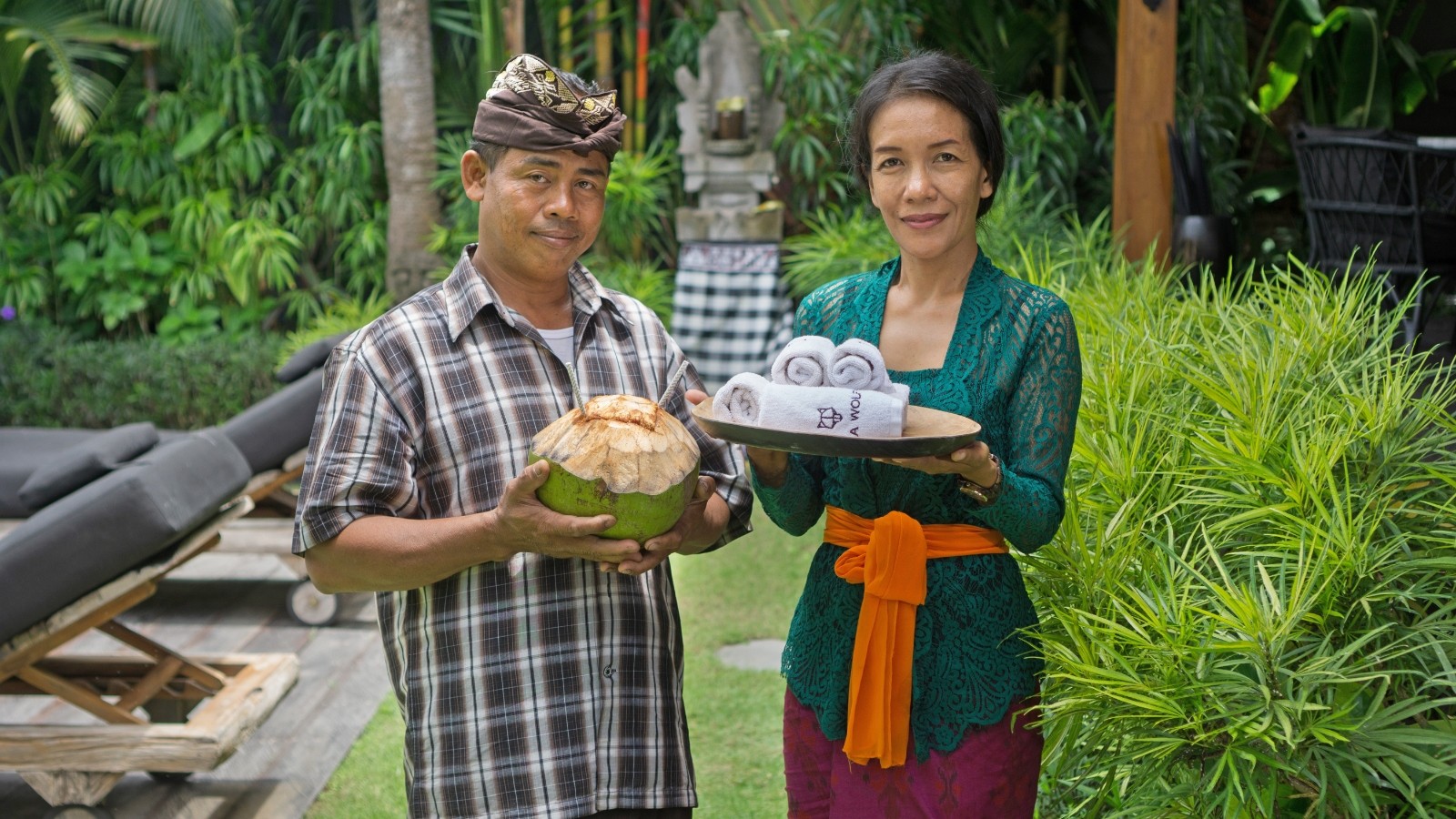 4. Get pampered with in-villa spa treatments
When staying at a villa in Bali, there is no need to go out for some me-time at the spa, you can get in-villa spa treatments in the comfort of your own home away from home. It can all be done at your villa, from Balinese massages to beauty treatments, manicures and pedicures. Soak in your private spa bath and after the massage, when you're feeling all relaxed and rosy, there is no need to travel – you are already home. Pure bliss that is!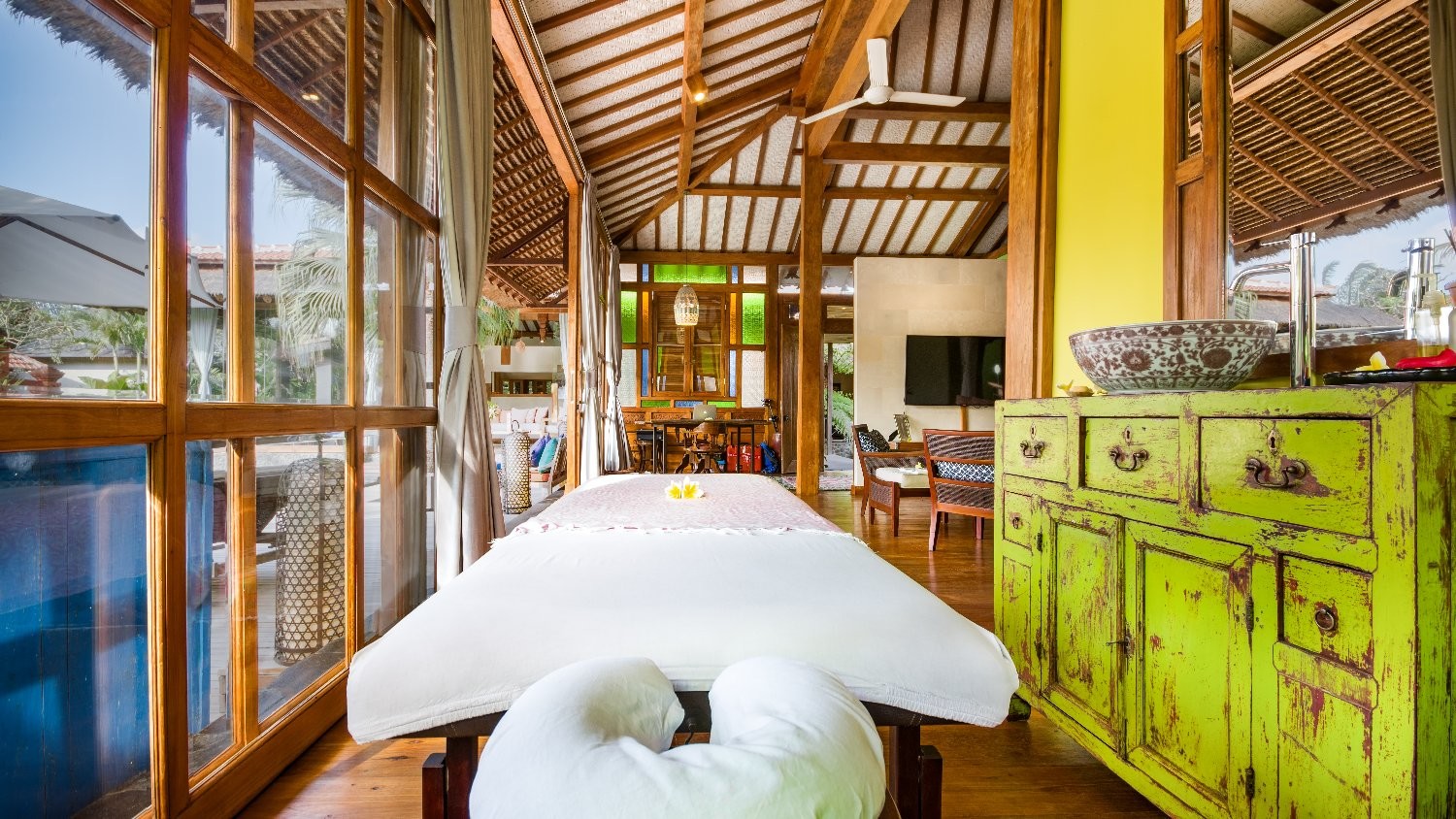 5. See the island with a personal chauffeur
There is no need for endless taxi rides or motorbike rentals, the staff at your villa includes a private chauffeur to take you around on the island; the rate is usually already heavily discounted. It's a cheap, safe and comfortable way of going on day trips. On top of that, you get the same driver every day so you can really build a connection en hear about some secret places to visit along the way. Inside tips from a local are the best! Many luxury villas can come with a car (5-6 seater) and driver for up to 8 hours per day excluding petrol.
6. Who looks after the kids? The nanny!
When on holiday with kids, it is always nice to be able to go out for dinner sometime with your loved one. But how to do this when the kids are still little? Simple! The staff can arrange a qualified and kind babysitter to look after your precious little ones. Day or night, they can help out at an affordable hourly rate.
7. Get airport transfers
Arriving at the airport in a foreign country can be dazzling and confusing. So many taxi drivers offering their services, lots of people, help! When you've booked a villa, there is no need to deal with this hassle, you can just arrange a pick-up and drop-off to and from your villa and all is settled. You'll get private transport to your villa in an air-conditioned vehicle. A great way to start your holiday in Bali! Very often, airport transfers are included with your stay.
8. No need to clean! You get daily housekeeping services
If you thought you'd have to take care of the household when renting a villa in Bali, you are wrong! All villas come with housekeeping services. You get a well-deserved break from cleaning (and possibly cooking!). Your holiday home is kept spic and span throughout your stay by the friendly staff.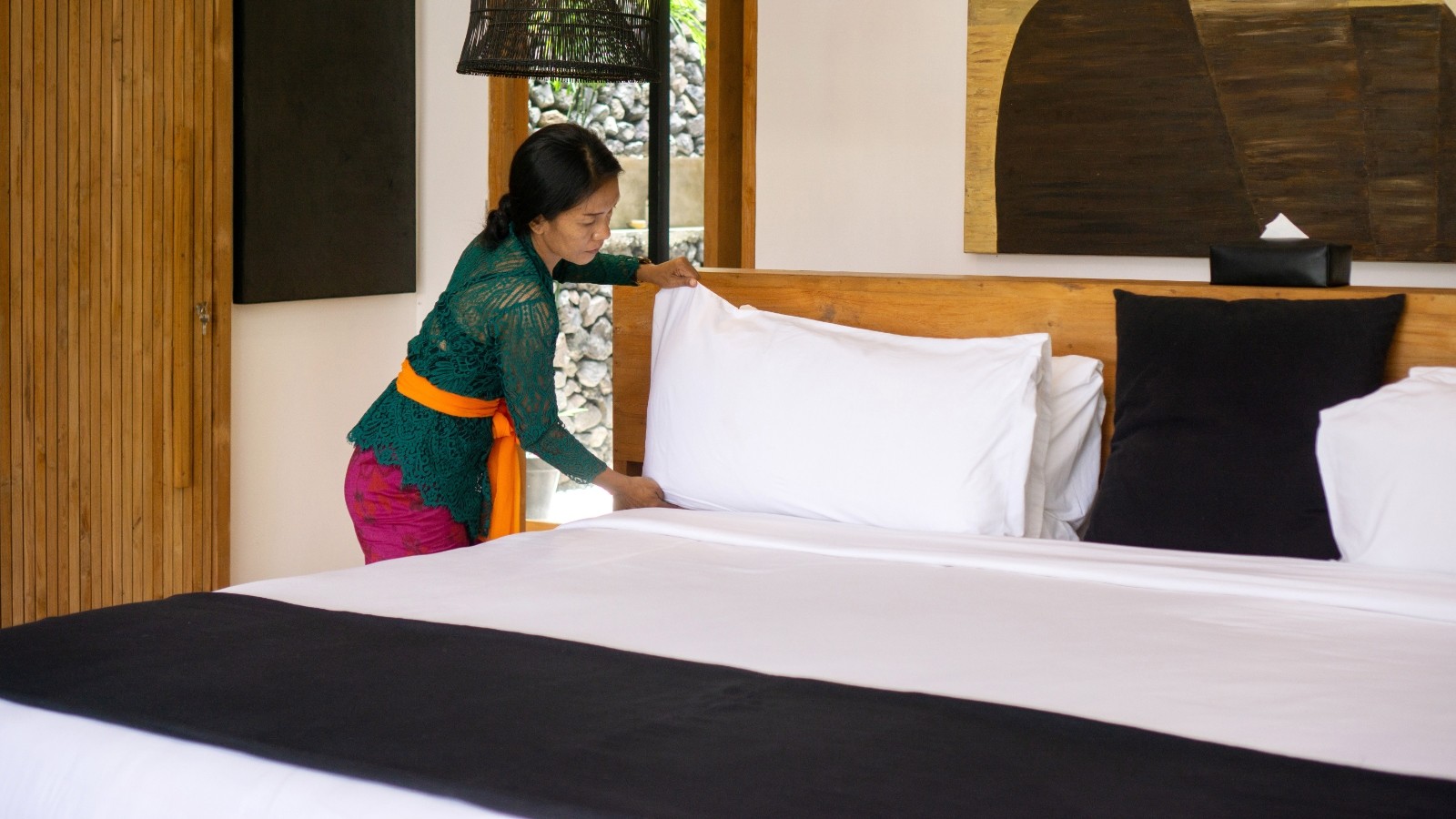 housekeeping service in Villa Wolfe
9. Meet your villa concierge
Maybe you're wondering what a villa concierge is. Well, it is the concierge that will help you plan your entire trip to Bali from day trips to restaurant reservations, arranging a pool fence and more. It's a complimentary service we offer at Bali Villa Finder and you wouldn't want to go without it once you've experienced these friendly services that are so handy and personalized to your personal wishes and preferences.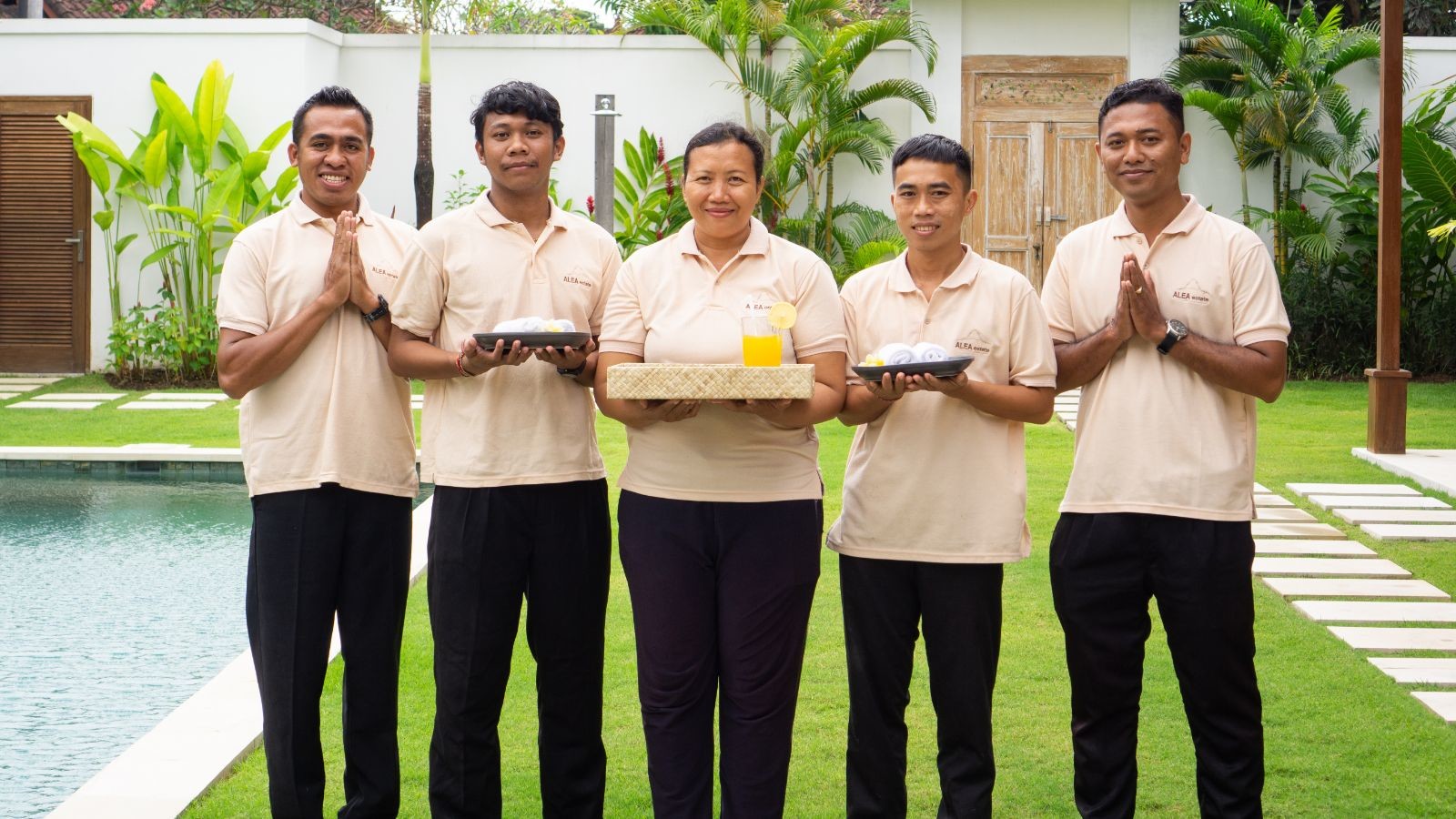 10. Life was never this convenient! Grocery shopping services
Don't want to get bothered with grocery shopping but you do want your fridge stocked with drinks and food? Make use of the grocery shopping services. For a small additional fee, all the grocery shopping is done for you which is not only comfortable and easy, it can also save you money in the end as you'll get stuff fresh from the market instead of a pricy Western supermarket.
So, there you have it, all the things you can arrange at the villa but nobody tells you. Now you know! Ready to book? Contact our reservation team and all will be arranged.
Related article: