Now that you've made it to the world's only 'Island of the Gods', we suggest making yourselves feel right at home in this mystical place. We believe the best way to experience Bali is by staying in a private villa. A private holiday home from where you can go out and explore the beaches, volcanoes, rice fields and river valleys. Here are 11 reasons why you should stay in a villa in Bali:
1. You get a beautiful, spacious home!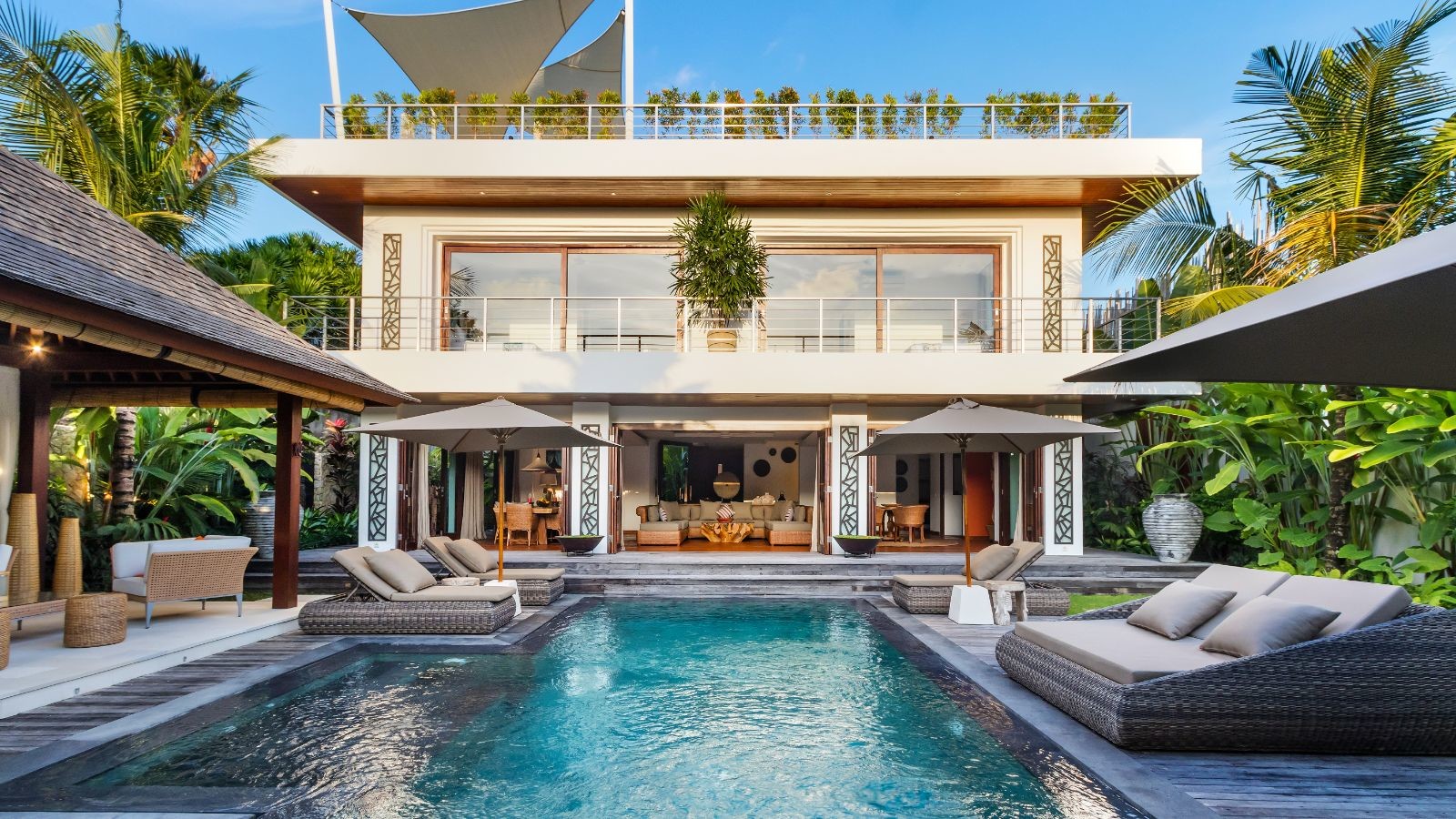 Staying in a private villa gives you a 'home away from home'. It's private and spacious, where you can relax and spend quality time with your loved one(s). And we all know, there is no place like home – but this home comes without the housework! Staying in a hotel doesn't compare!
2. Privacy and exclusivity
At your gorgeous Bali villa, you have the entire property to yourself. Your own living room, garden and pool. This offers you a great sense of privacy and exclusivity. You won't have any direct neighbours making noises in the room next door. Staying in a villa makes your stay much more comfortable and relaxing.
3. Villas are best for families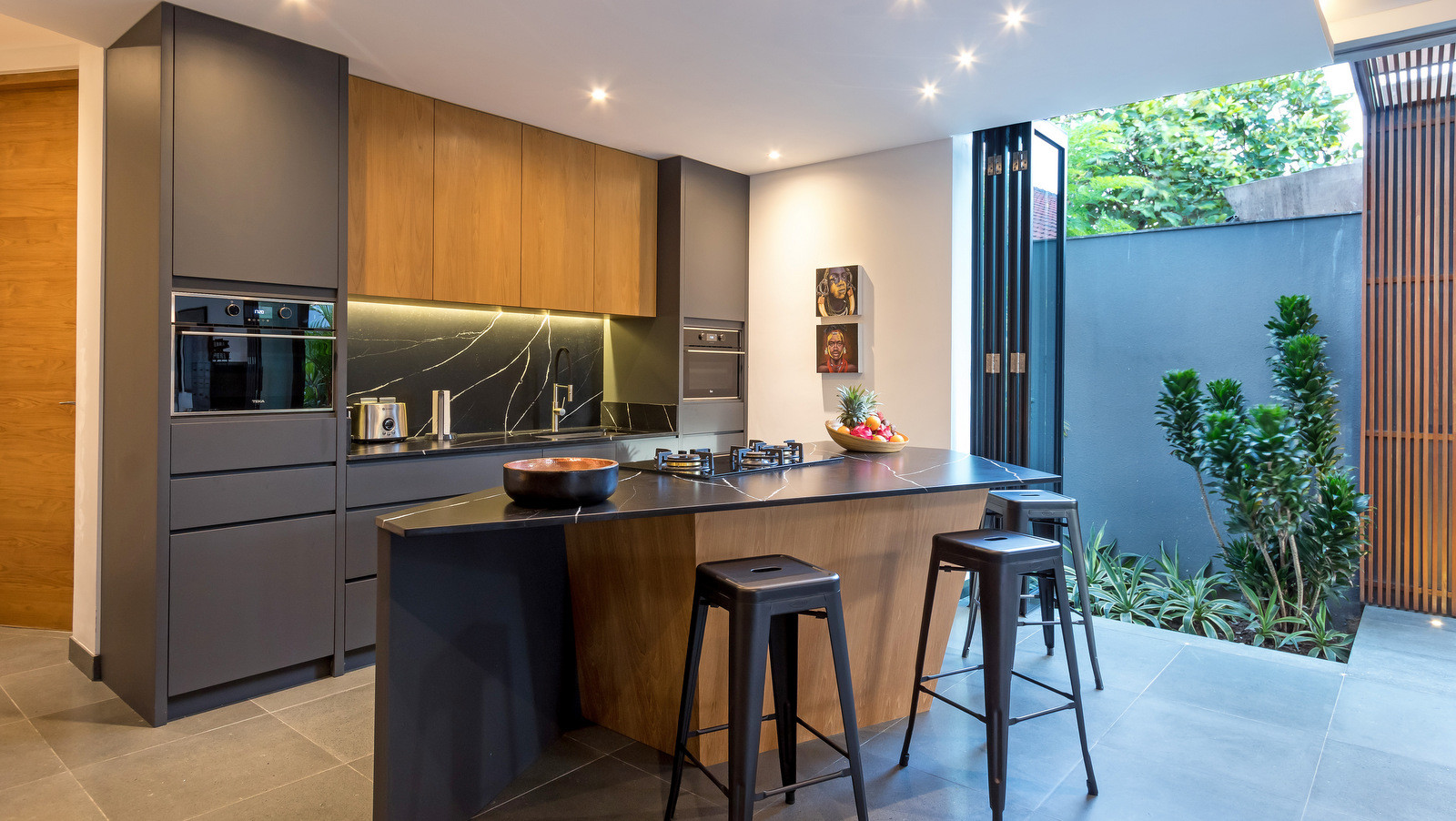 Parents know it all too well… getting your kids to eat something other than fries and pizza is challenging while on holiday. At your private villa, you get your kitchen and a living room with a dining table to fit the entire family. There are many Western-style supermarkets on the island, so you can quickly cook up something familiar for your little ones any time of the day (or night!).
Related: Best Bali Villas for Kids
4. Safety & hygienic
A private villa is the most hygienic option you got. No shared facilities whatsoever – the pool (and everything else) is just for you! We all became more aware of the importance of hygiene and safety after the pandemic. Your villa gives you all the space and social distancing you need to feel comfortable and safe.
5. Personal services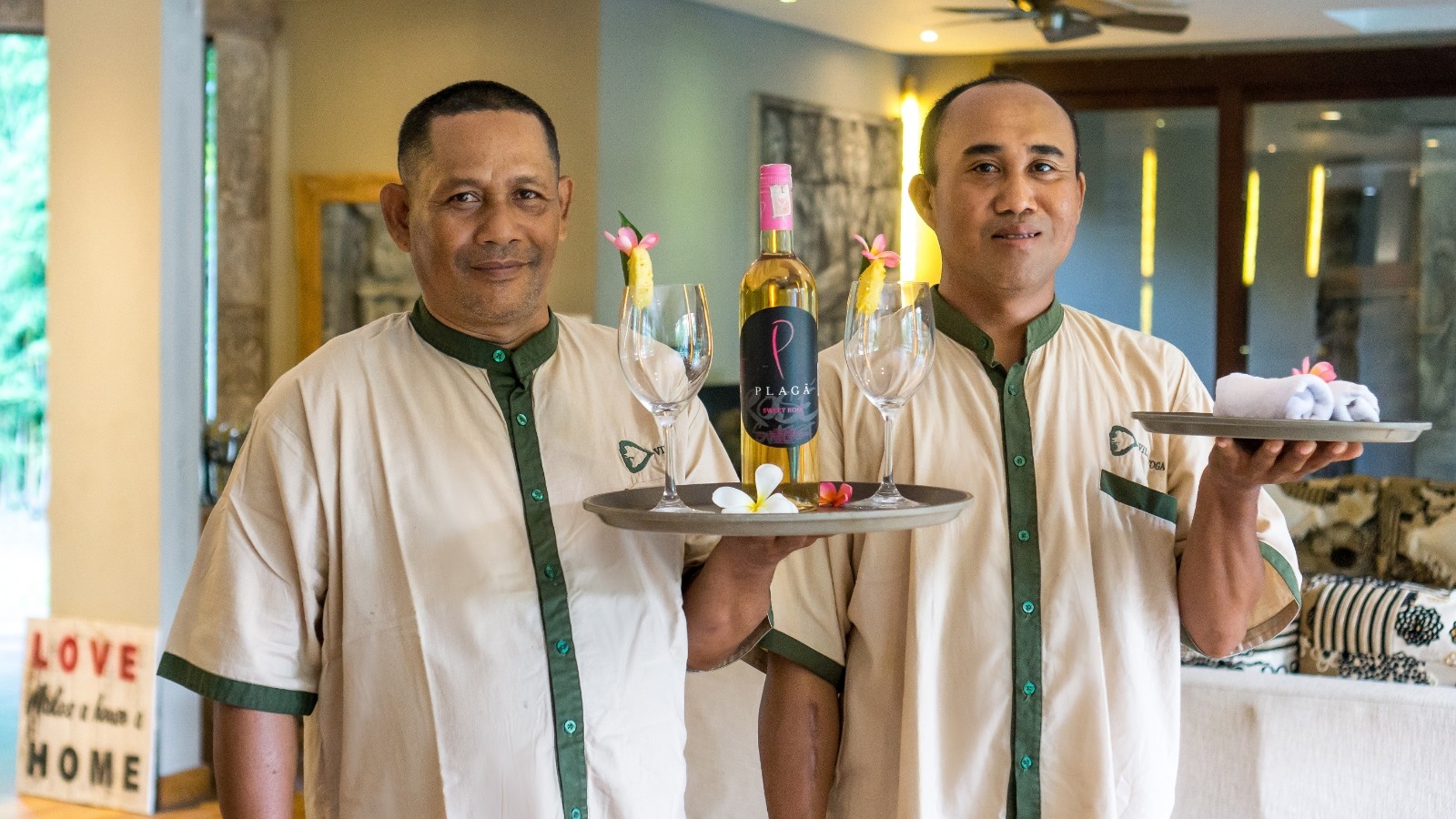 One of the reasons we love Bali so much is the friendly people with their heartwarming smiles and kind presence. Most villas come with a team of staff at your service. Some have housekeeping staff and security guards; others come with butlers, chef cooks, and even a private driver. The services are outstanding! Friendly, discrete and professional – they will make you love Bali even more!
6. Great for remote workers
A villa is also the best option for remote workers. You can easily find a quiet spot to catch up on some work without being disturbed. Many villas have a study with AC and fast wifi, and they usually come with fabulous views. All the villas have unlimited wifi available. 
7. Exclusive use of facilities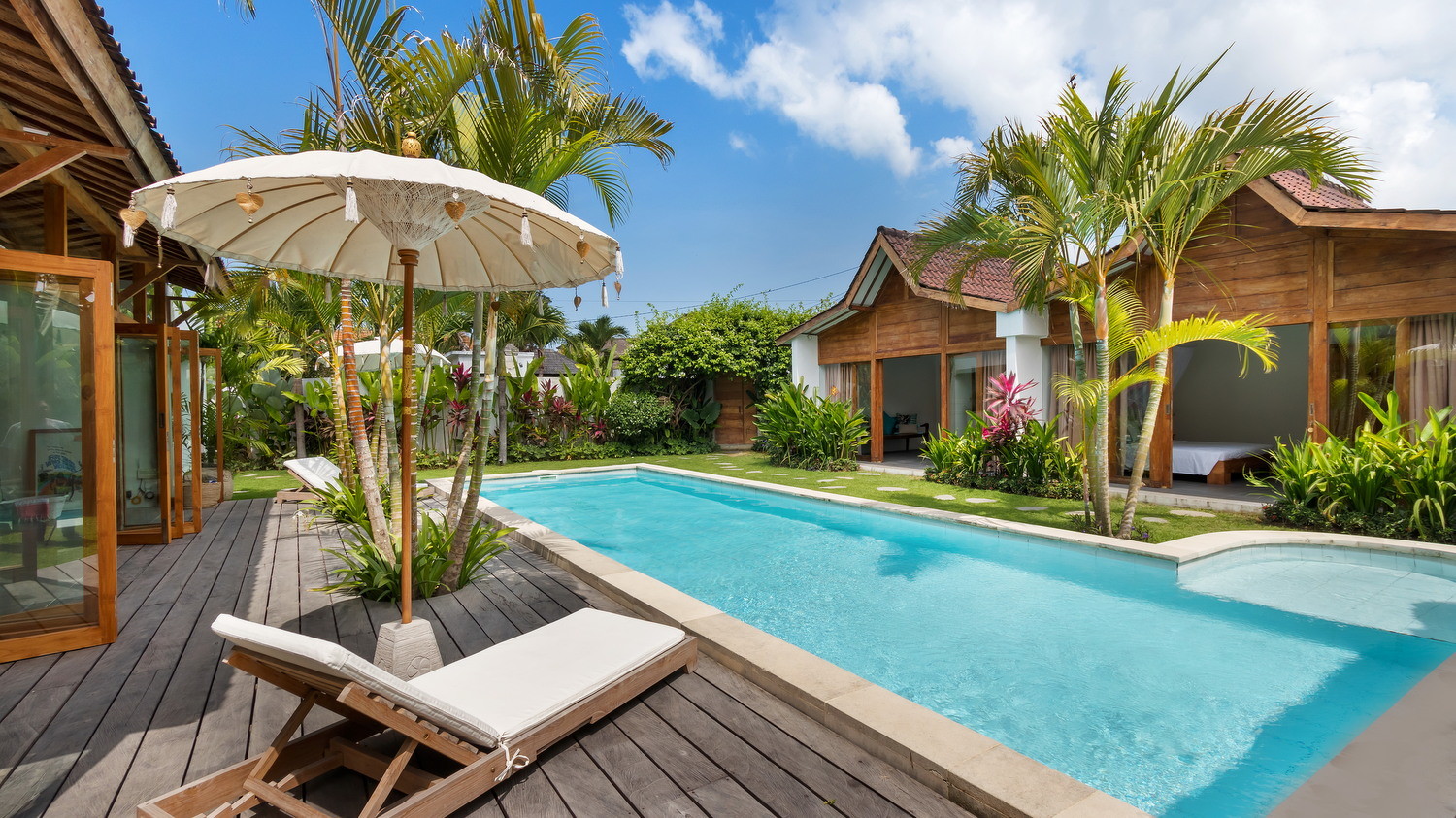 A private pool, no fight for sunbeds or standing in line to get drinks. No people will confiscate the best sun lounging spot with their towels for the whole day. In a villa, everything is private and exclusively yours and you will love it!
8. Cost-effective
This may not be the first thing you think of, but staying in a private villa can be cost-effective, especially when travelling with a group. If you can share the bill, staying in a private villa quickly becomes the cheapest option. There are villas in every price range. We can help you to find the best villa within your budget!
9. Do everything at your own pace
No need to get out of bed early to be in time for breakfast. Breakfast doesn't stop after 10 am. You can wake up slowly; before you know it, freshly brewed coffee and a tropical breakfast are on the table. You can do everything at your own pace and time at your private villa, and isn't that what holidaying is all about?
10. It's a unique experience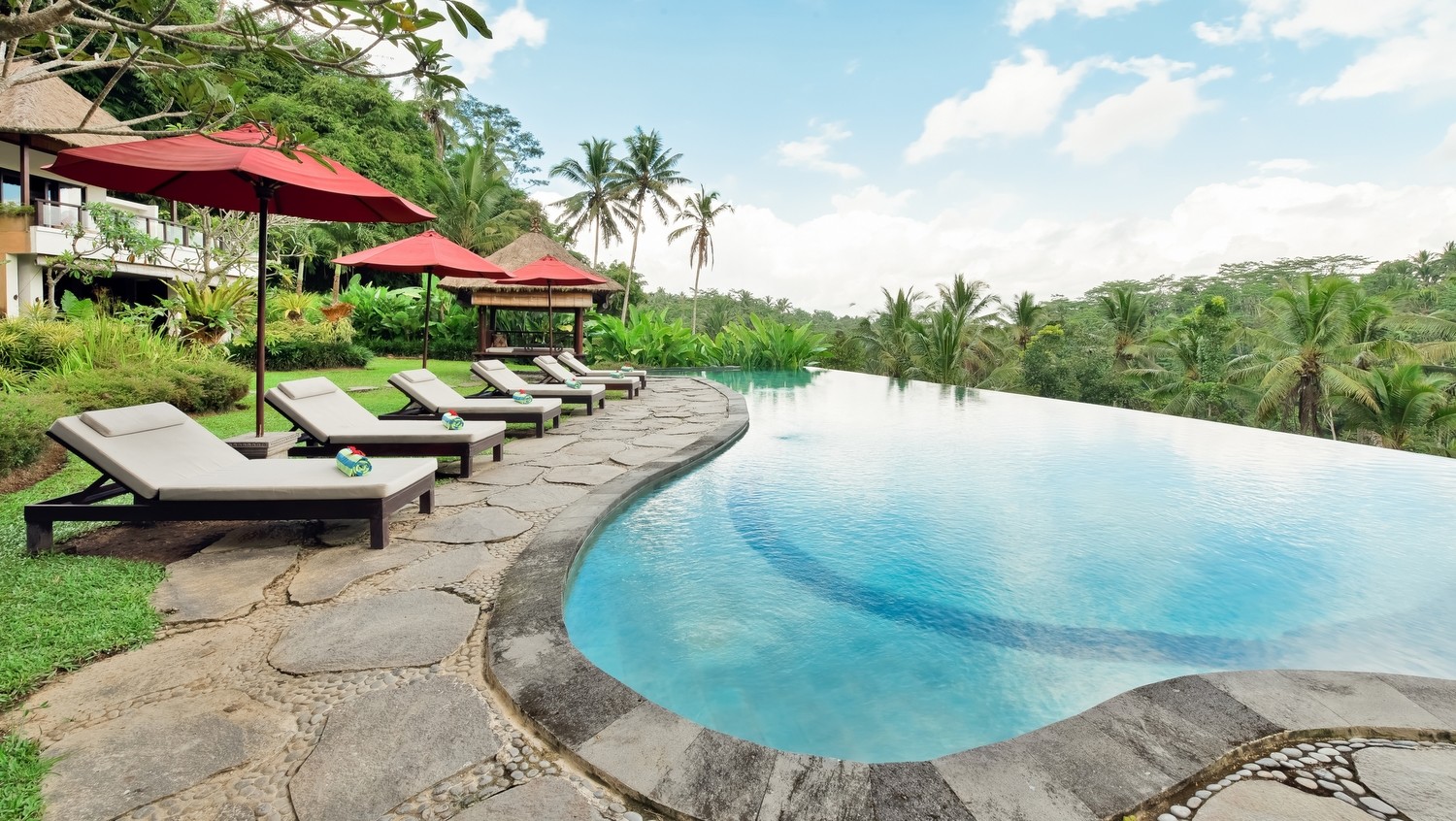 No two villa stays are the same. While all the villas on our website meet the quality standards, each has unique designs and amenities. You can stay at a traditional Balinese on one trip and a stunning modern, stately how on the next. Every holiday, even to the same destination and location, is an exciting experience.
11. Great for groups and events!
Bali has got unique event villas for weddings, birthday parties and more. There are also many large villas with more than 7 bedrooms for big family getaways or groups. The space is all yours. You can celebrate and party without disturbing anyone else around you. It's perfect!
Ready to book? Contact our reservation team for personalized advice! Happy holidaying!