Everybody loves Canggu! By far the most happening spot on the island where people come to surf, eat, drink, party and watch the sunset. It's also the place where most expats and digital nomads choose to stay. One of the reasons must be the fabulous spas! In Canggu, you can get pampered from head to toe with blissful foot massages and reflexology, manicures and pedicures, facials, flower baths, cream baths, body wraps, scrubs and much, much more. Getting a massage should be on your list of things to do in Bali and if you want to get a great massage in Canggu, here's where to go:
1. AMO Spa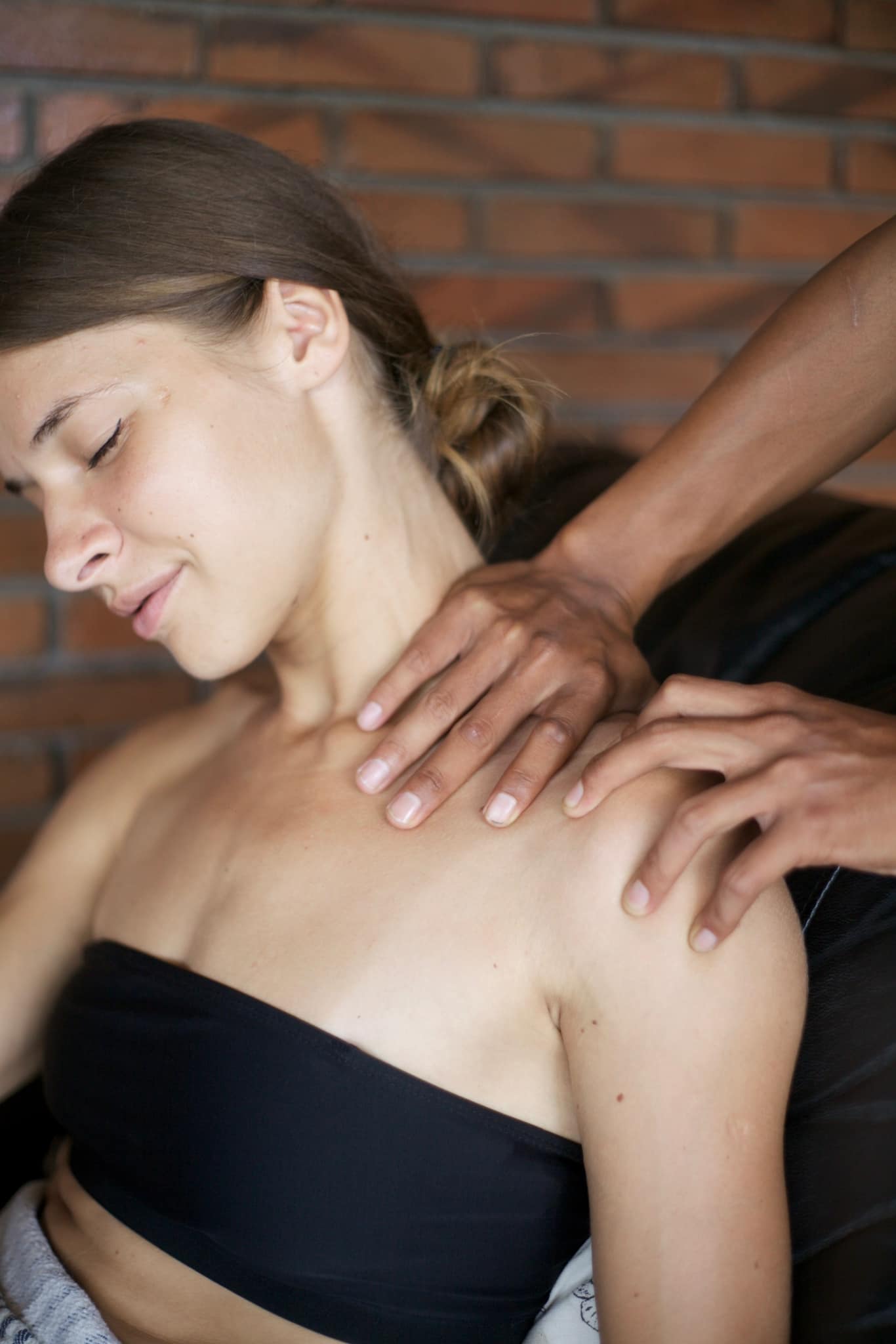 Image credit: AMO Spa
Let's start with one of the most popular spas in Canggu: AMO Spa – a gorgeous multi-level modern spa inspired by NYC. You can come in for a quality massage, a haircut and more. AMO Spa is not just some regular spa, it's a luxurious wellness centre with a sauna, restaurant and a jacuzzi overlooking the lush rice paddies in Canggu. It's located in the heart of hipster Canggu on the buzzing Batu Bolong Street which is close to everywhere you want to be. Go check it out!
AMO Spa
Address: Jl. Pantai Batu Bolong No. 69, Canggu, Bali
Contact: +62 361 907 1146 | info@amospa.com
Opening hours: 8am – 10pm daily
2. Golddust Beauty Lounge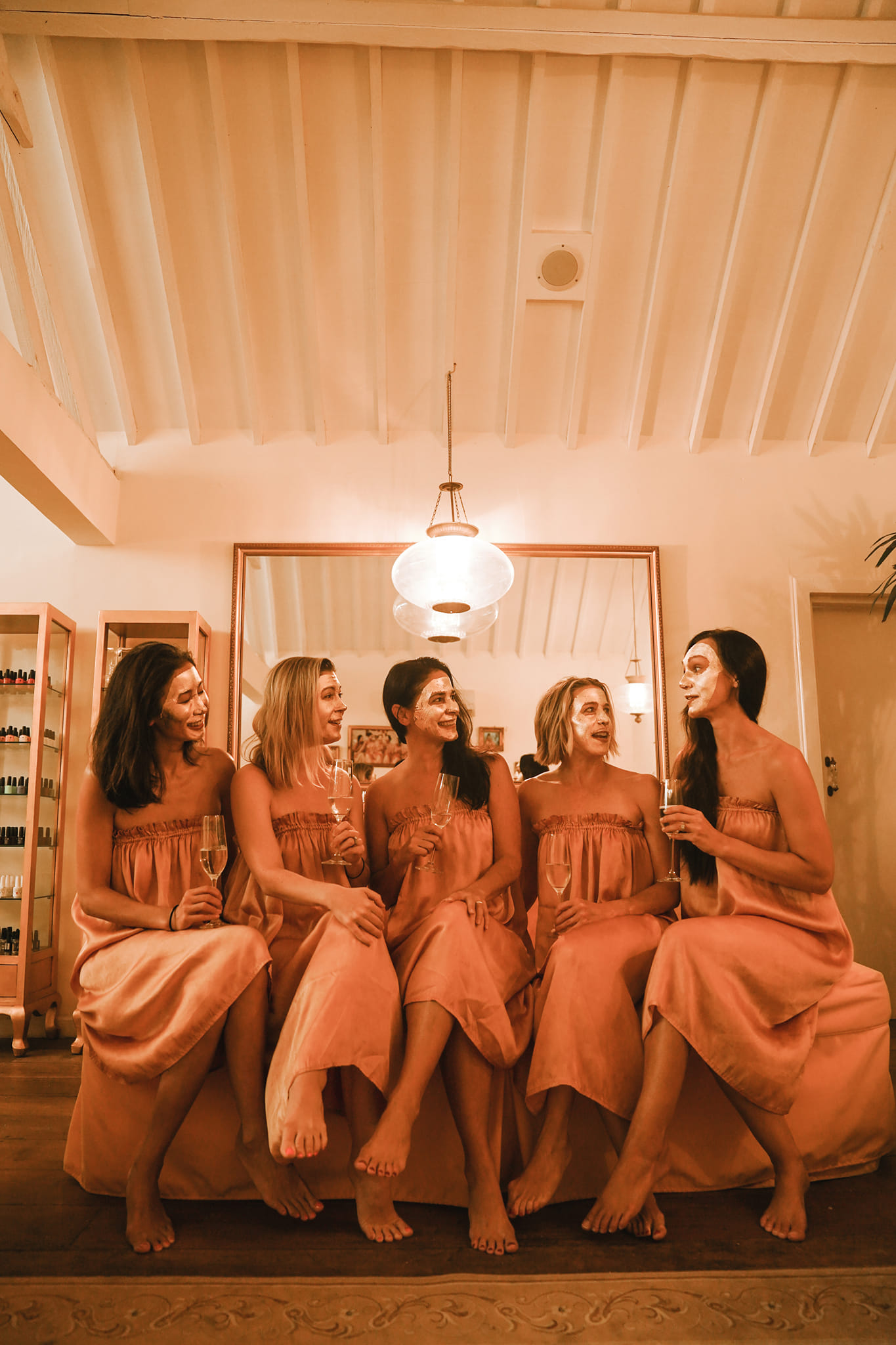 Image credit: Goldust Beauty Lounge
Now, this is the only spa in all of Bali or perhaps in all of Indonesia where you can get a 24K gold facial. It's a glamorous spa with amazing treatments to make you feel like royalty. It's also a fun place to go for a hen party and any other celebrations with the girls. Goldust Beauty Lounge has fabulous spa packages. Not just for ladies but also for gents. Yeah!
Goldust Beauty Lounge
Address: Jl. Pantai Batu Bolong No.66, Canggu, Bali
Contact: 0811-383-721
Opening hours: daily from 9am – 8pm
3. Spring Spa Canggu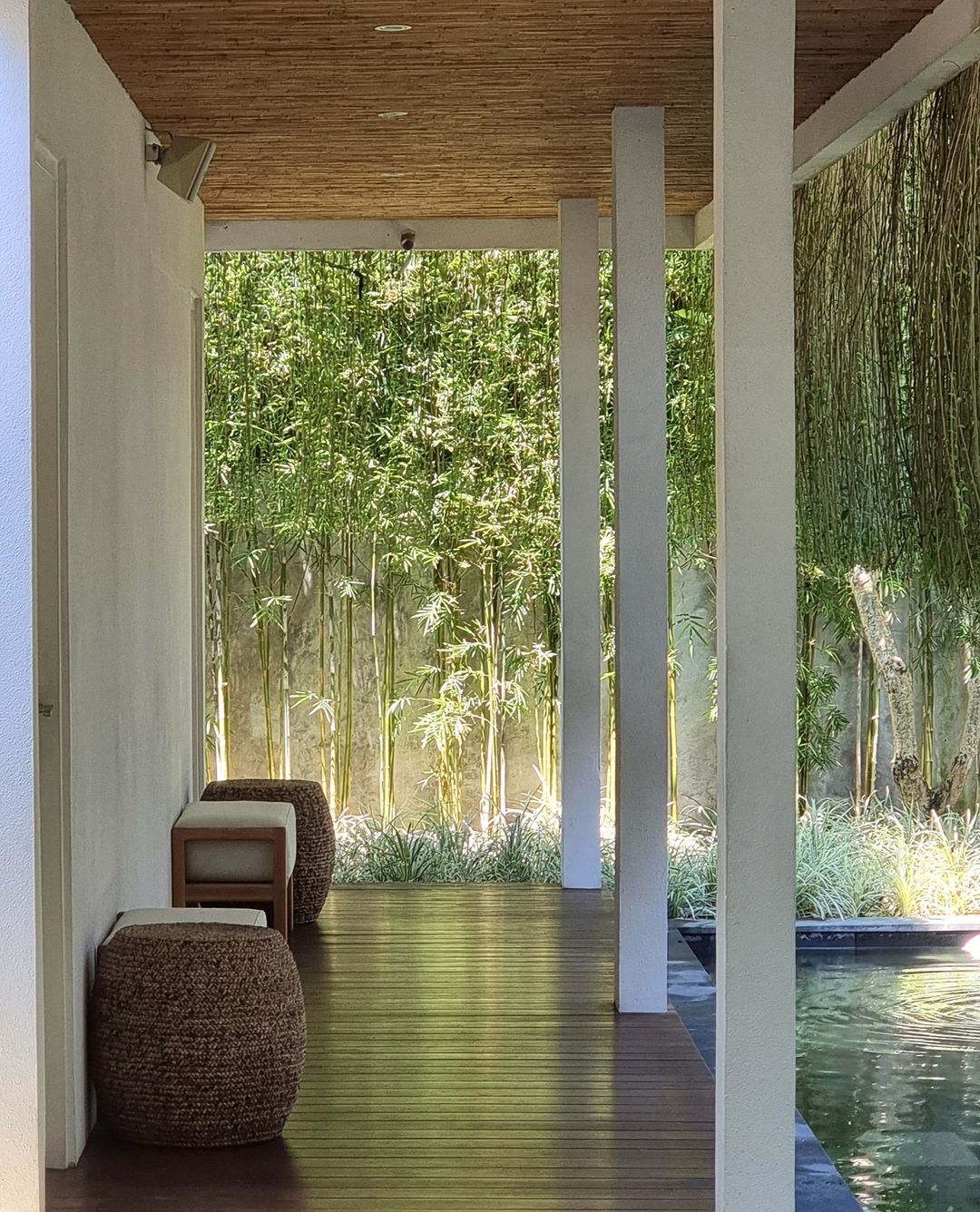 Image credit: Spring Spa
Spring Spa has locations in Seminyak, Uluwatu, Nusa Lembongan and Canggu. It's an established modern spa where you can get traditional Balinese massages and spa treatments. Spring Spa is designed to make you feel completely Zen with tranquil ponds and fountains, stepping stones and rooftop gardens. There are many wonderful spa packages available. How about the Glow with the Flow spa package combining Spring signature full body massage and a natural facial? You'll love it! 
Spring Spa
Address: Jl. Pantai Batu Bolong No.83C, Canggu, Bali
Contact: +62 853 3844 7500 | canggu@springspa.com
Opening hours: every day from 9am – 9pm
4. Glo Spa and Salon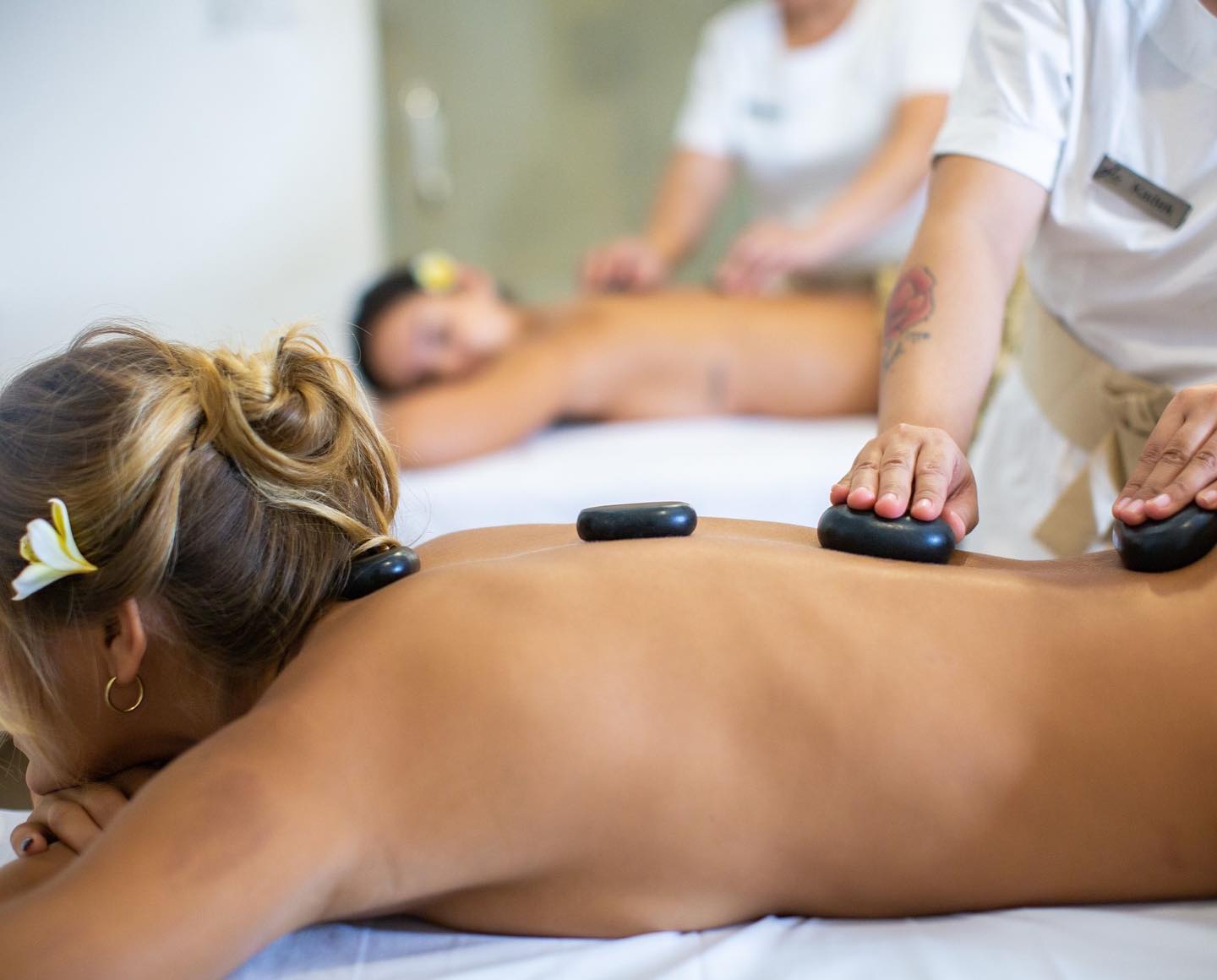 Image credit: Glo Day Spa
Having a bad hair day? Head over to Glo Day Spa in Canggu, Sanur, Seminyak or Nusa Lembongan. Glo Spa has greatly skilled stylists as well as amazing massage therapists. They use only vegan and cruelty-free spa products and they've got fantastic spa packages to get you all relaxed, clean, beautiful and hip. Glo is a contemporary spa that won the 2021 world luxury spa award: the best beauty salon in Asia. It's a must-check-out hot spot in Canggu if you ask us. Make a reservation! 
Glo Day Spa
Address: Jl. Subak Sari No.90, Tibubeneng, Kuta Utara, Kabupaten Badung, Bali
Contact: +62 813 5330 7803
Opening hours: 10am – 8pm every day
5. Therapy
Organic, natural and cruelty-free are key words at this Canggu Spa. Therapy is a beautifully-designed spa with skilful spa therapists trained to provide you with a transcendent experience. No need for therapy after spending the day here! Calming your mind relaxing your body, and forgetting about everything for a little while, it's easy at Therapy Canggu.
Therapy
Address: Echo Beach, Canggu, North Kuta, Badung Regency, Bali
Contact: +62 822 4724 2233
Opening hours: daily from 10am – 8pm
These are just some of our favourite spas in Canggu. There are many more! What's your favourite go-to place to get a massage in Canggu? We'd love to hear from you!
Related articles: