Canggu is the most popular destination for surfers and digital nomads and is considered one of the most exciting new places to visit in Bali, especially for foodies. It has everything you need for an amazing holiday, relaxing beaches, trendy boutiques, a plethora of lodging options, and tons of chic restaurants and hip cafes. It doesn't matter if you're up for Indonesian, Mexican, Italian, Japanese, Chinese, or Vegan menu, this small paradise is teeming with restaurants, cafés, and street food vendors that can satisfy worldwide travelers.
With so many amazing restaurants to choose from, it can be a pain to choose where to nom at. Continue reading to learn about our pick of the best restaurants in Canggu and add them to your Bali bucket list for your next visit!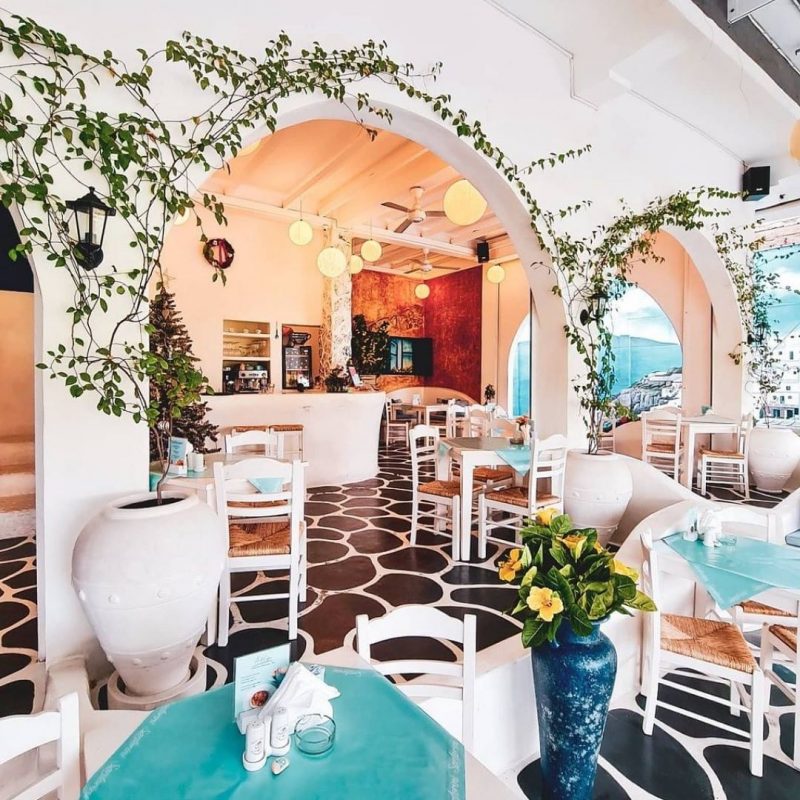 In the heart of Canggu, a piece of the unique and beautiful island of Santorini! The ubiquitous blue and white décor of Greece is eye-catching and will transport you to Santorini. Furthermore, the fact that it is run by a Greek family ensures authentic products of exceptional quality.
Take a seat and pretend you're in Greece… The murals add to the ambiance by depicting the iconic white houses with blue doors and windows. Let's not even get started on the menu! Every day, the chef prepares a degustation of selected Greek dishes that are rich in wonderful Greek flavors and are based solely on traditional recipes that will impress anyone.
The mixed grill plates at an affordable price served in generous portions to share with all your wonderful companions are a favorite here because Mediterranean cuisine is meant to be a social experience. Other popular Greek dishes include souvlaki (small pieces of meat or vegetables grilled on a skewer), moussaka (eggplant or potato-based dish made of milk-based sauce thickened with béchamel sauce), and pita bread (a wrap for souvlaki or gyros usually filled with tzatziki sauce, tomatoes, onions, and French Fries).
Don't forget to take a dip in the sea after the banquet!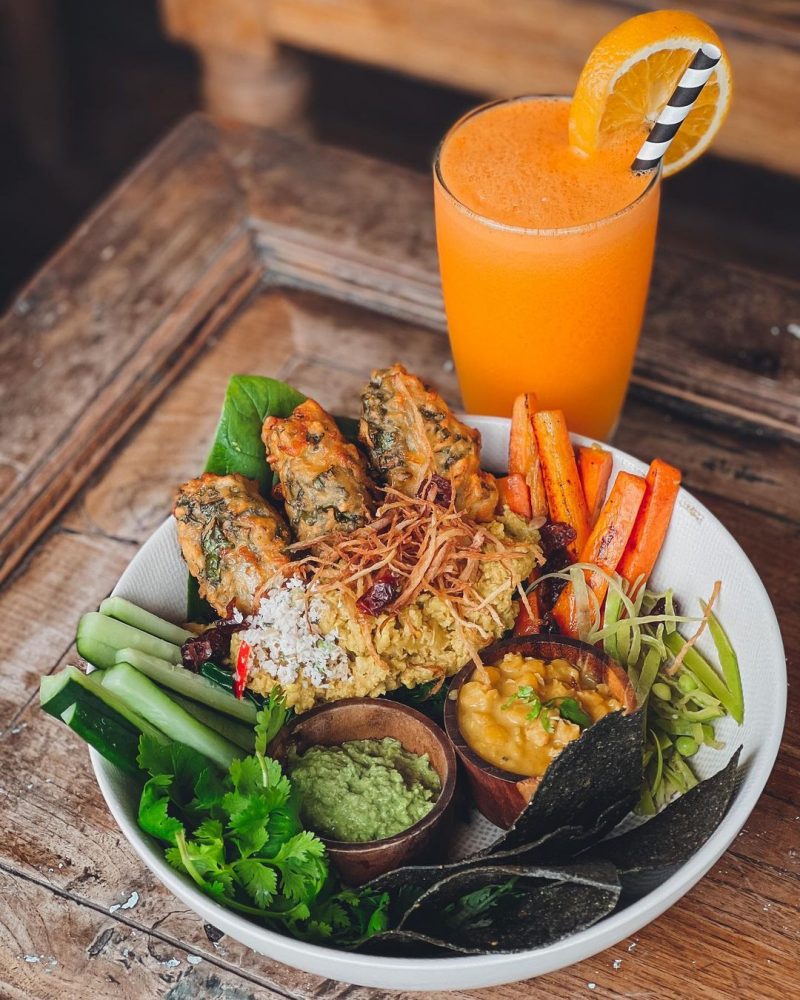 The Shady Shack is one of our best restaurants in Canggu, thanks to its organic atmosphere and delicious vegan/vegetarian dishes. Try the Shack Attack Burger or the Bees Knees Nachos!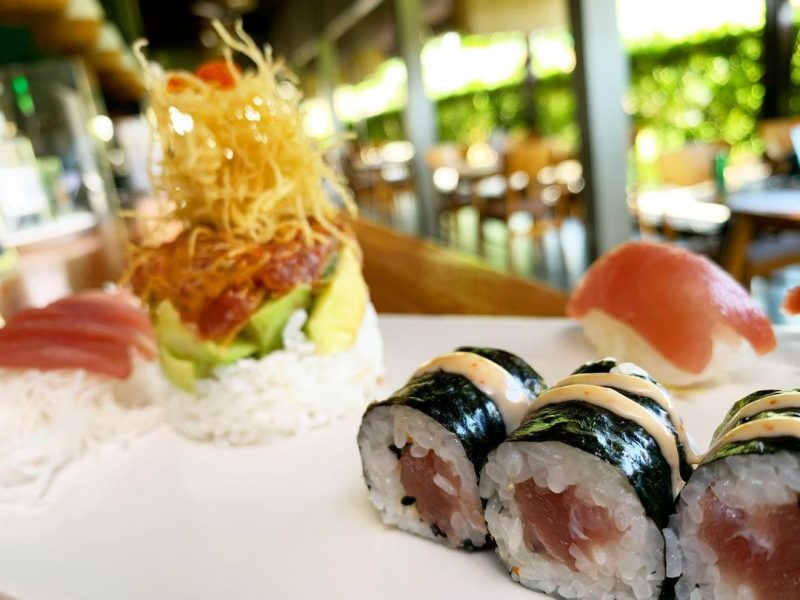 You'll be surprised to learn that this treasured Japanese restaurant is housed within the modern hotel that bears its name.
Rainbow Rolls (a type of uramaki sushi roll filled with cucumber, avocado, and crab stick), Prawn Tempura Rolls (filled with tempura prawn, avocado, and cucumber), and Crunchy Chicken Katsu (a Japanese dish of fried chicken made with bread crumbs) are undoubtedly be the most popular dishes here. Wasabi also serves a wide variety of dishes and Asian cuisine, so you can order a Nasi Goreng or an incredible Korean Barbeque too.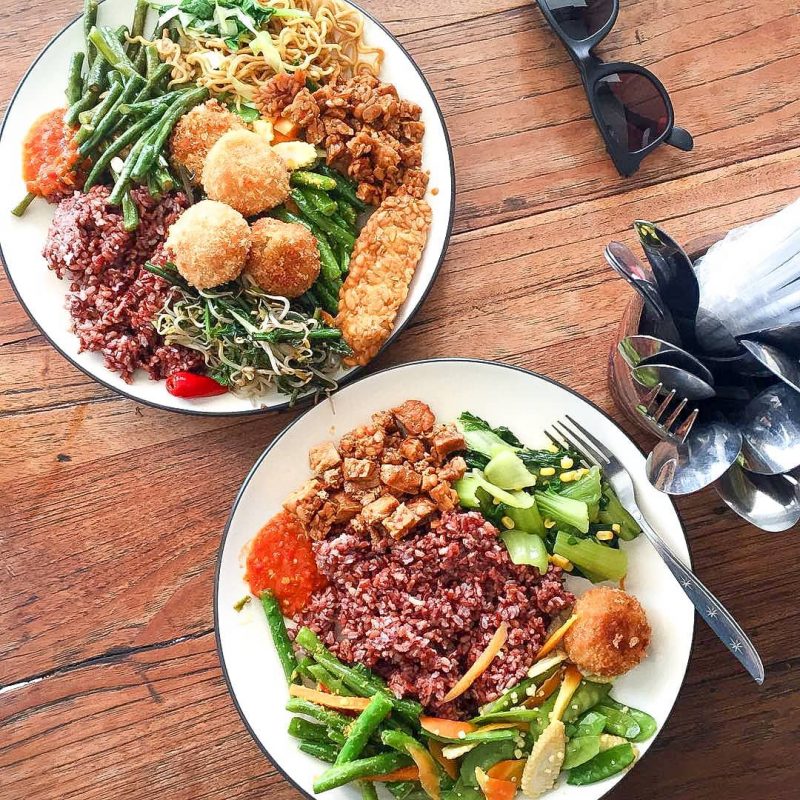 Warung Bu Mi is one of the best restaurants in Canggu to eat Indonesian food, with fresh vegetables, meat, fish, and plenty of vegan options served buffet-style. A full plate (no meat or fish) will set you back around 25.000 IDR.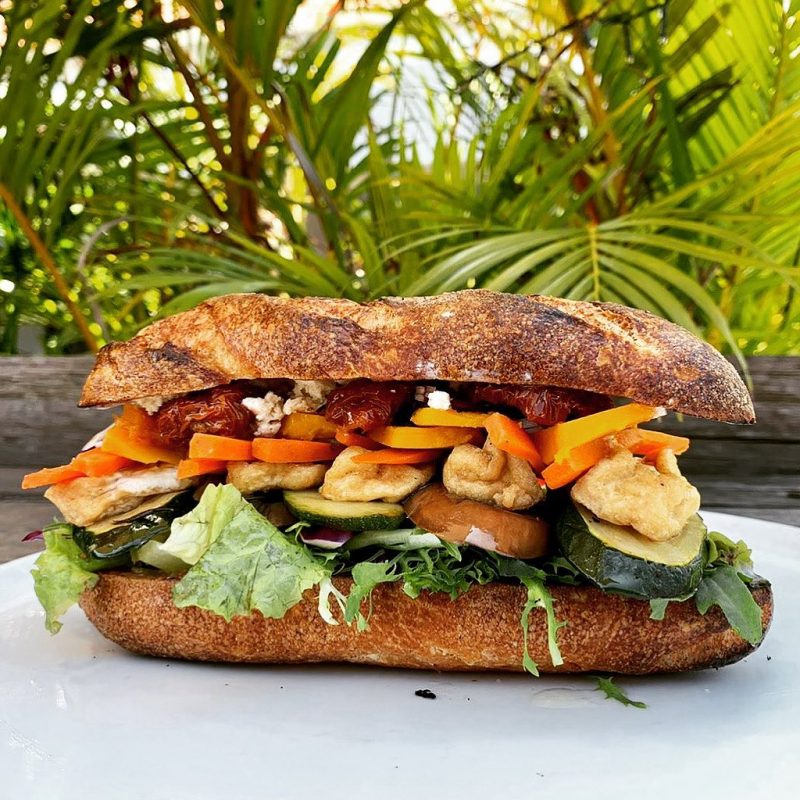 Crate Cafe has the best breakfast deals. A wide variety of western breakfast options, all with large portions and priced at 55000 IDR. (3.70 US dollars)
Best thing is, this cafe opens at 6 a.m. Ideal for surfers and early risers.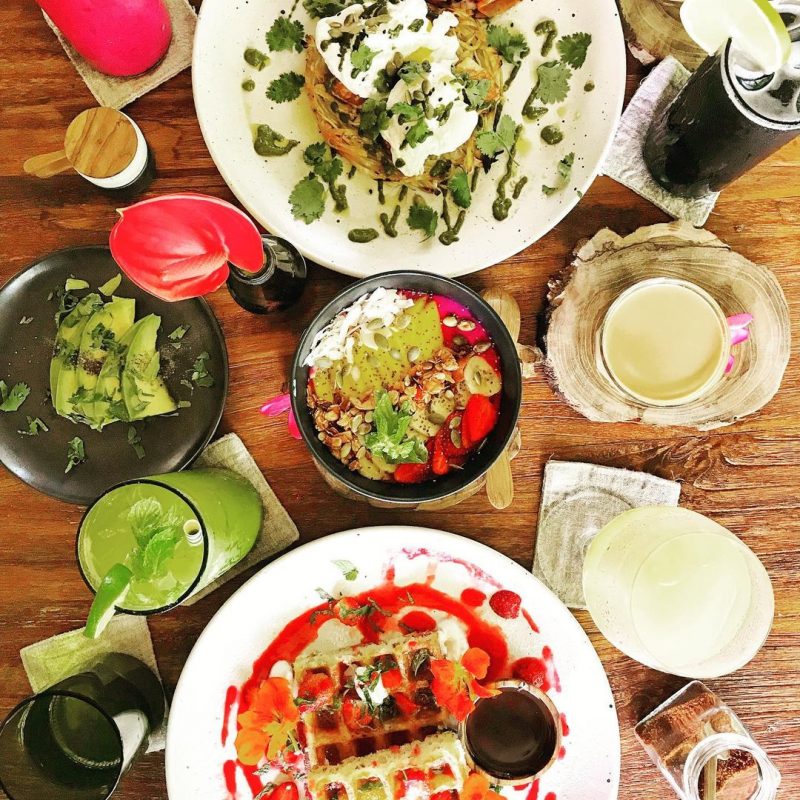 Koloni is fantastic for its relaxing garden, delicious meals, and interior design inspiration. Expect to pay a little more than usual, but we promise it will be worthwhile.
One of the best Italian restaurants in Canggu is Da Romeo. Fresh pizzas, delicious pasta, and some of the best lasagnas we've ever had. It's a little more expensive than other Italian restaurants, but that's totally understandable.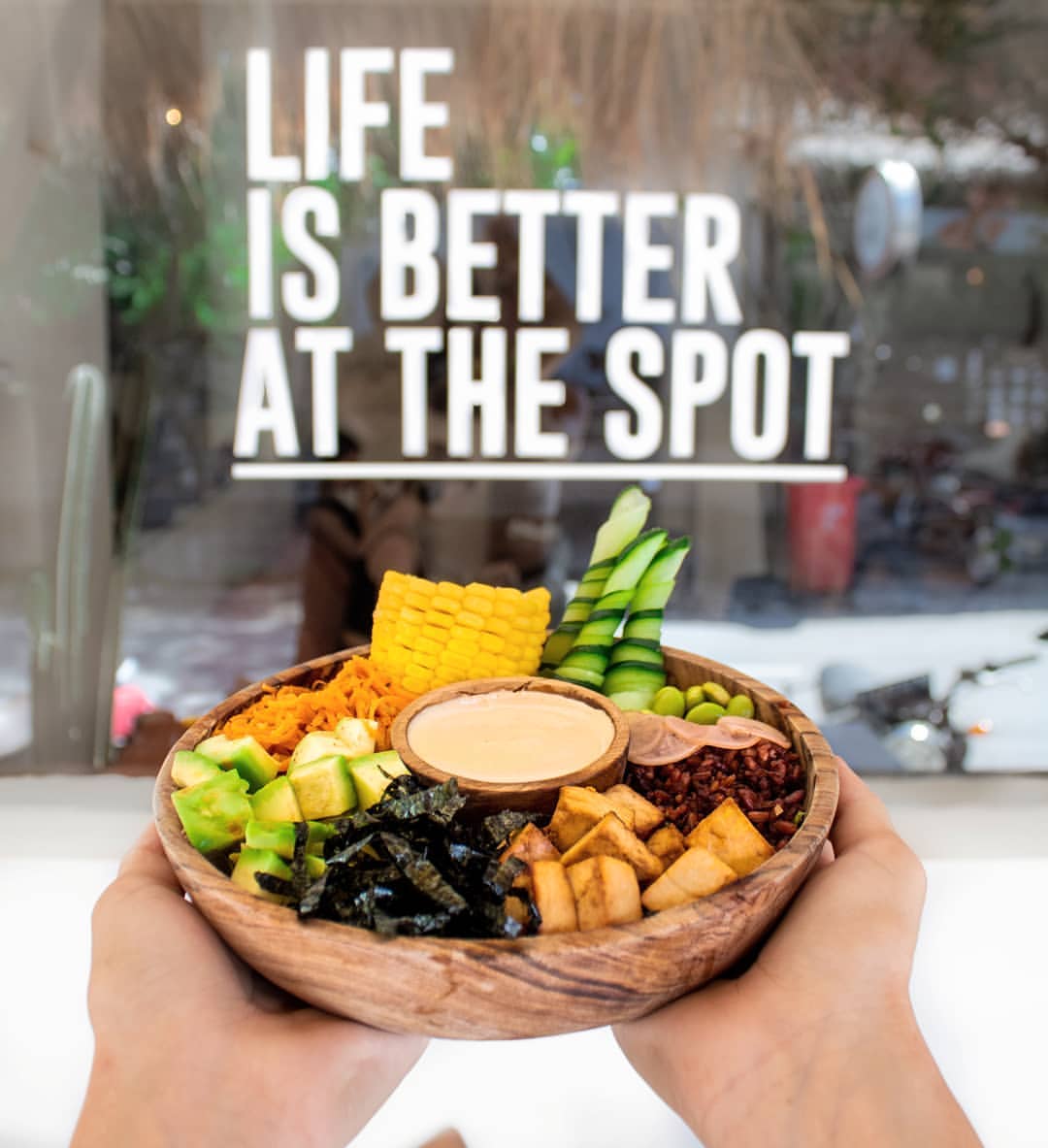 You can't go wrong with Secret Spot cafe, whether you're a vegan or not. Its cute interior, delicious food, and yogurt ice cream earn it a well-deserved spot on our best restaurants in Canggu list.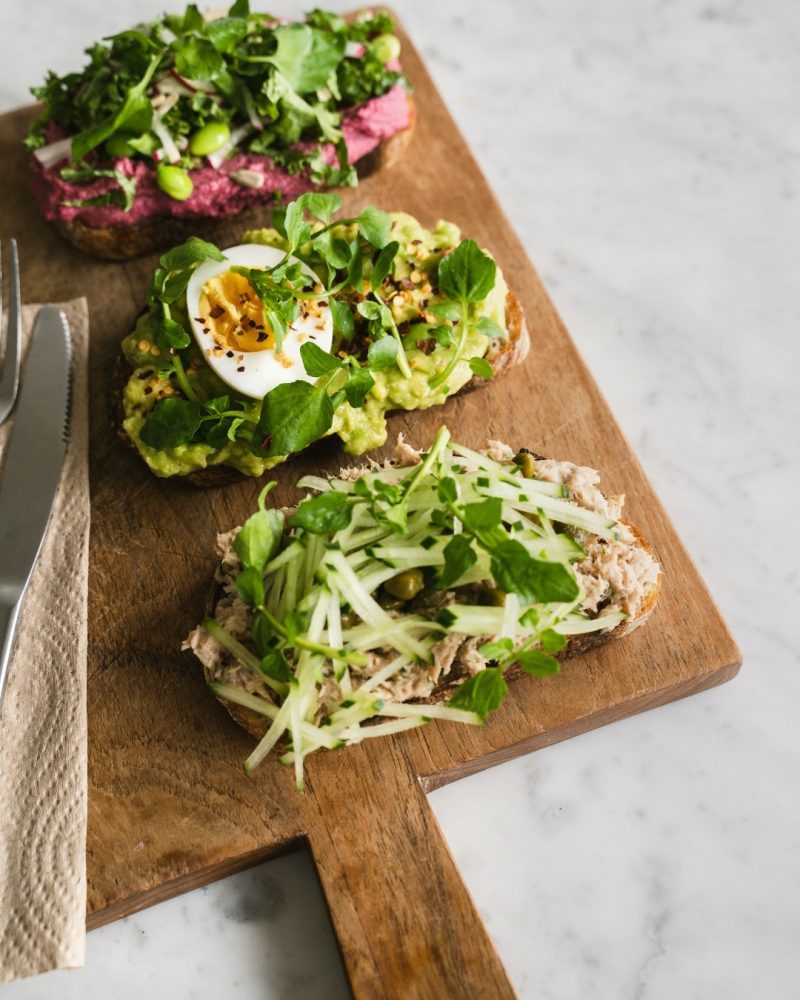 Authentic Danish fare such as rye and sourdough bread or delectable cinnamon rolls. The ideal location for a coffee and a snack.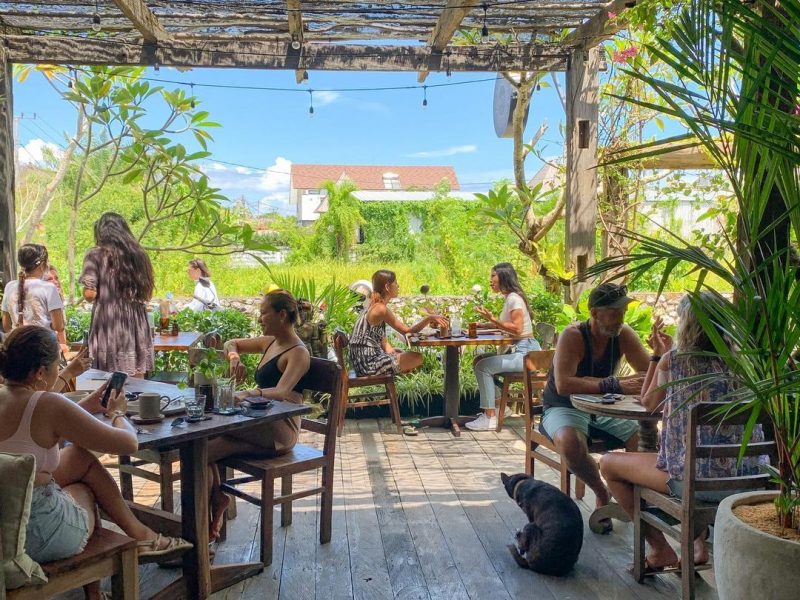 RiZe Café is one you must visit if you're a fan of Indian food. RiZe Café is a traditional Indian restaurant that carefully selects rich spices to provide an authentic taste of the region while creating an atmosphere of Indian culture. The Indian eggs and dosa (a thin pancake made from a fermented batter primarily made of lentils and rice) are delicious! As a side dish, you can choose from three chutneys (spicy or savory condiments made from fruits, vegetables, or herbs with vinegar, sugar, and spices).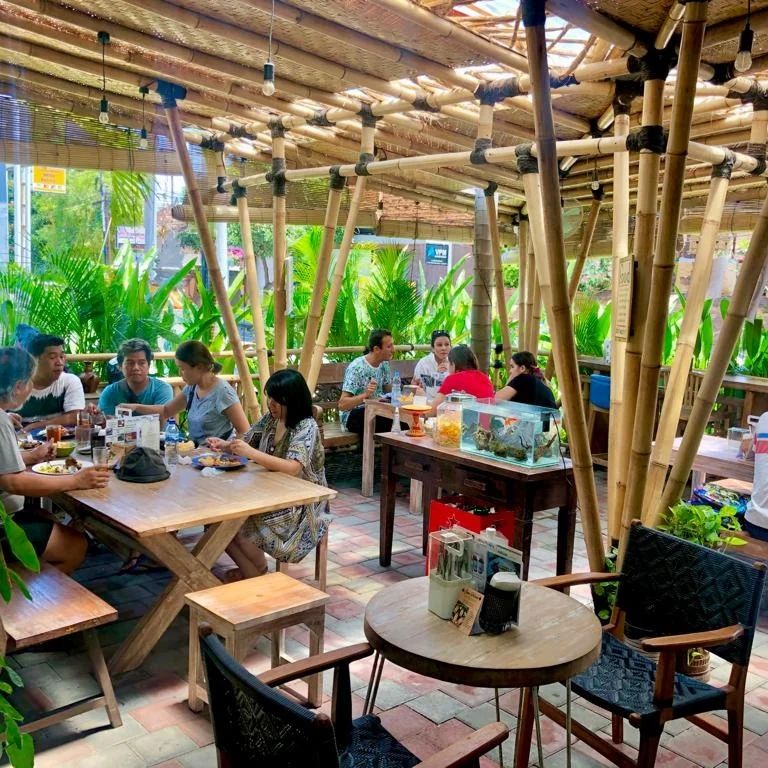 Ambara is a small Indonesian warung that serves a wide range of fresh dishes at a reasonable price. In Bali, warungs are your best bet for a quick and delicious lunch!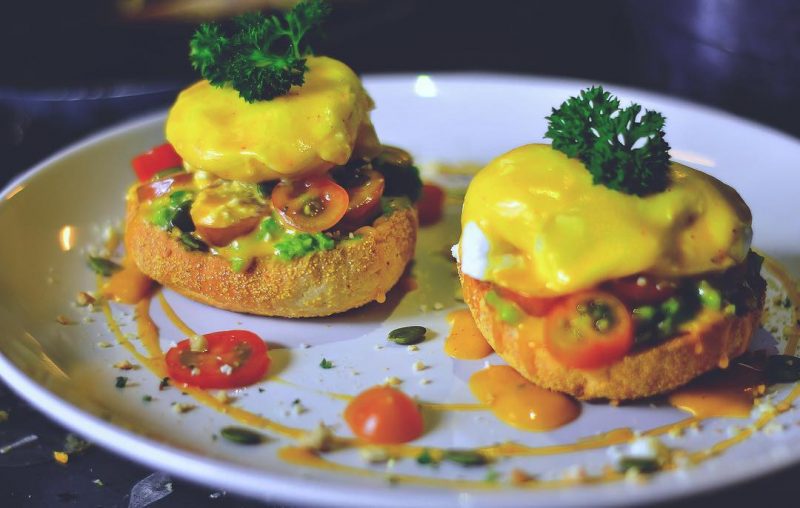 Begin your day right with a cup of coffee from Hungry Bird. These guys have the best coffee in Canggu and it also serves a tasty and reasonably priced breakfast and lunch.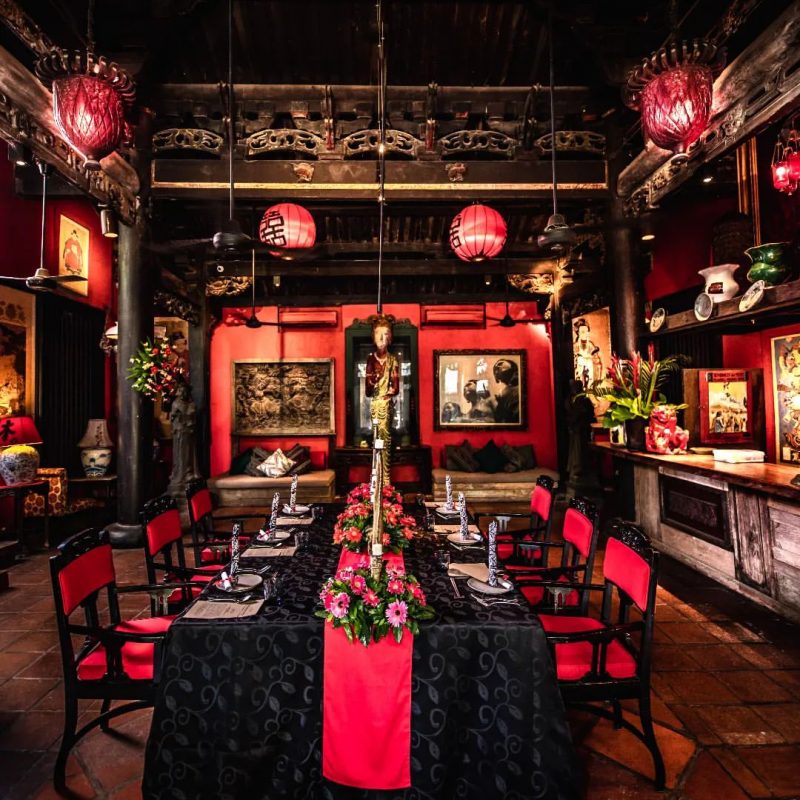 Enjoy delicious Japanese cuisine while admiring the view of Batu Bolong Beach. Ji Sushi, a rooftop restaurant, is a popular place to watch the sunset. If you want to sit in a good seat, make a reservation.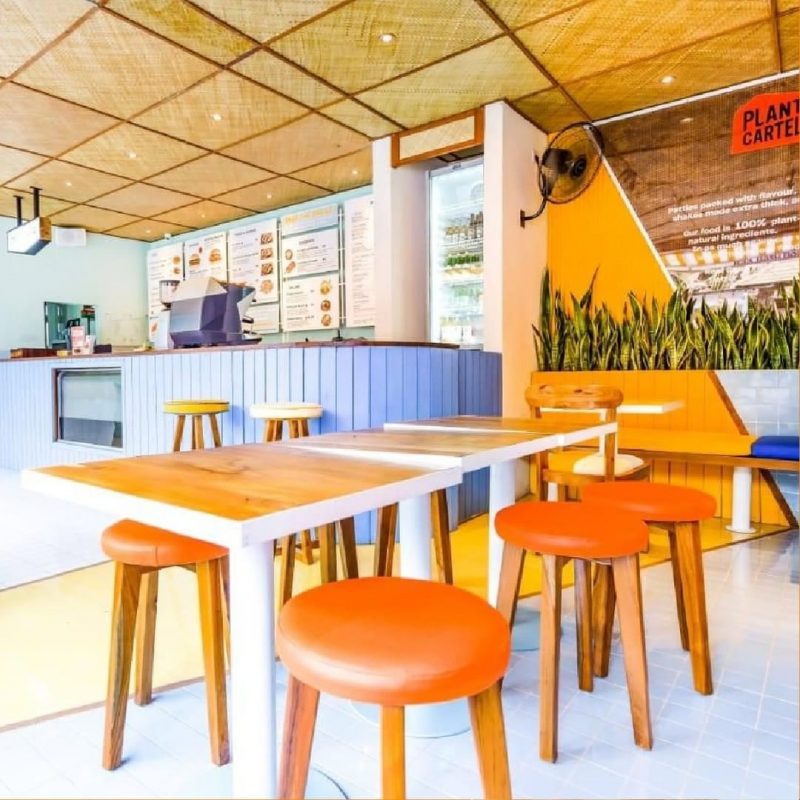 Do you want to help the environment by going vegan, but you can't give up fast food? The place to be is the Plant Cartel! This vegan fast food joint serves tasty loaded fries, burgers, and "chicken" popcorn.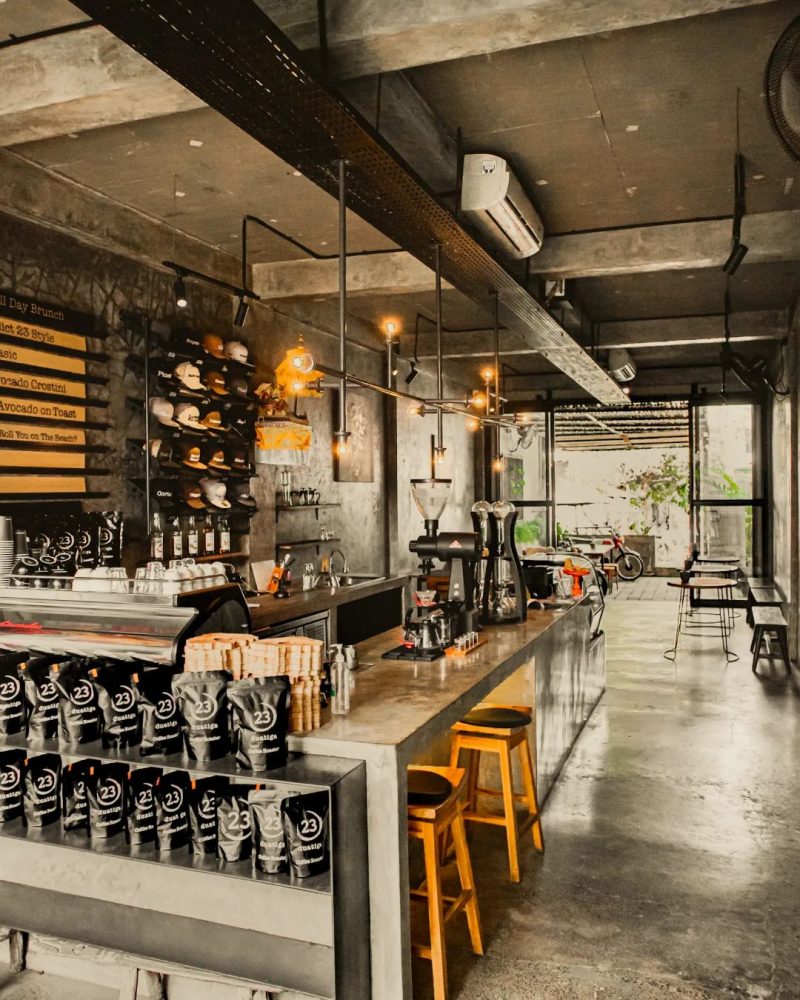 Dua Tiga is a large two-story restaurant in Canggu with a garden area adjacent to a rice field. Their Thai cuisine comes highly recommended.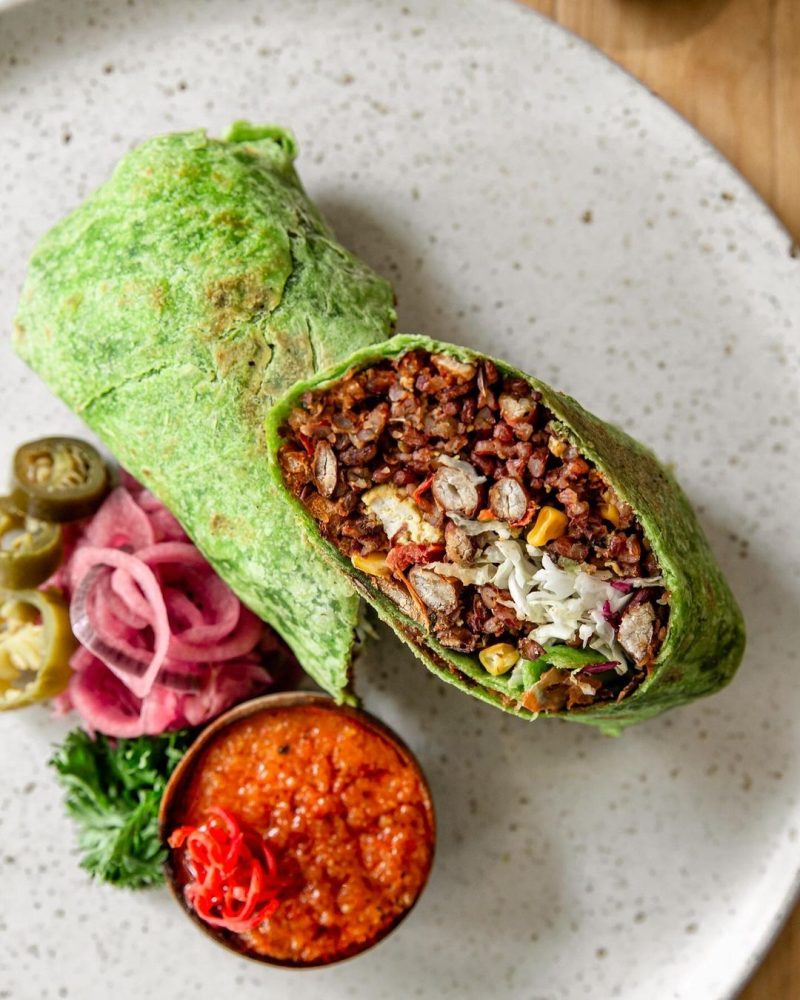 This isn't your average vegan meal! Peloton Supershop is a well-decorated vegan restaurant in Canggu on a mission to change people's perceptions of veganism. Dishes like the 'Tricken Parmi' are difficult to tell apart from meat. You'll have a delicious meal with their snacks and drinks.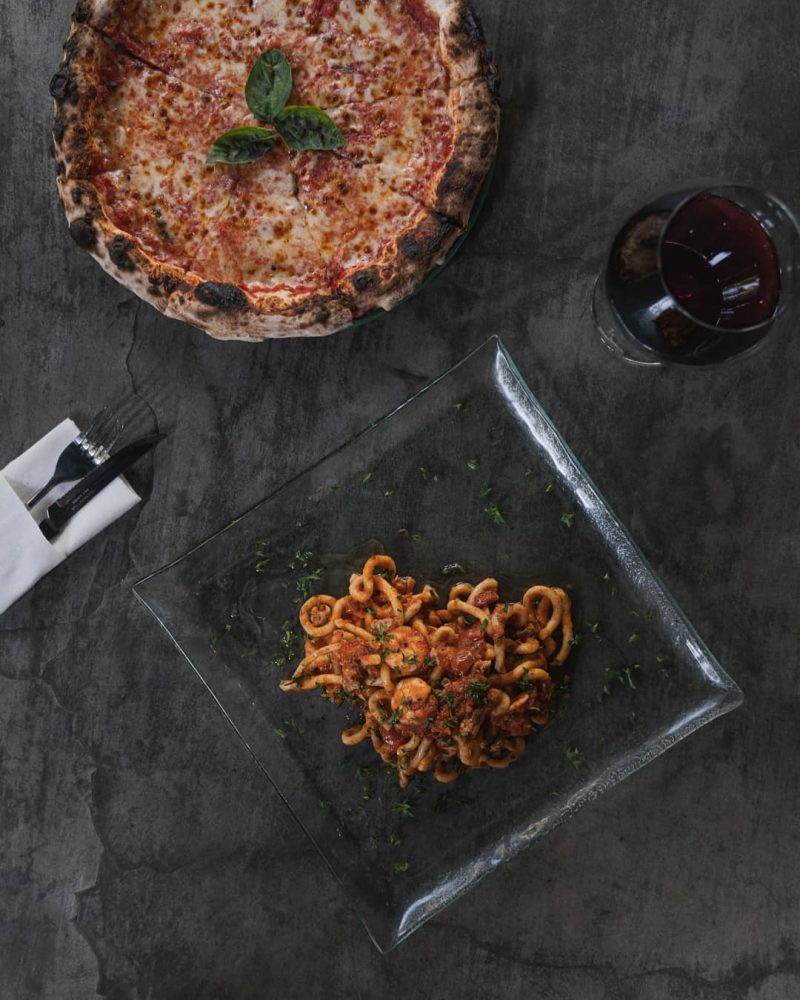 What about pizza by the sea? Please, yes! This Italian restaurant with a beautiful and airy ambiance is a firm favorite among Canggu's visitors and residents.
Arte, as the name suggests, features some one-of-a-kind and artistic furnishings. Arte Canggu allows anyone to decorate the walls with their own artwork. You don't have to be Bansky to make something worthy of hanging on the wall of this restaurant!
This philosophy is combined with authentic Italian wood-fired pizza and homemade pasta, as well as tantalizing flavors of various flavored ice creams and the unmistakable sweet-bitter taste of Aperol Spritz. It all adds up to a lovely atmosphere.
We also recommend having a drink here while watching the sunset on Pererenan Beach!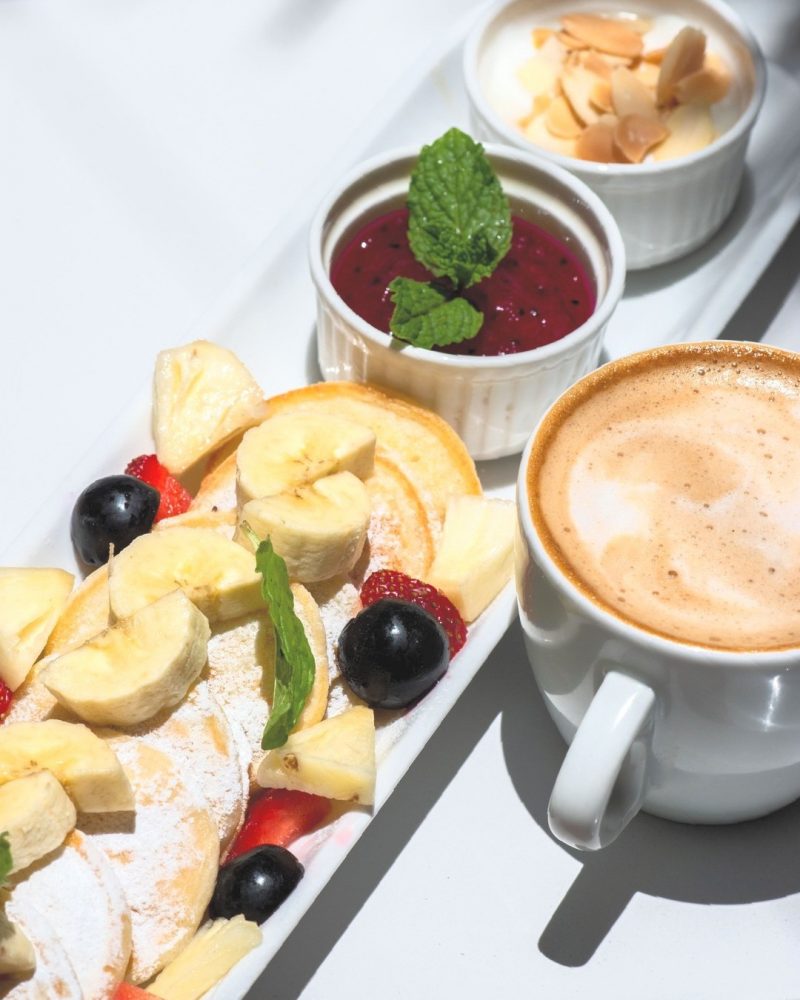 Coffee & Oven in Berawa feels like stepping into a small boulangerie in Paris, with freshly baked bread, croissants, and a large selection of European pastries. To start your day, try their fruit salad with a croissant and a cup of coffee.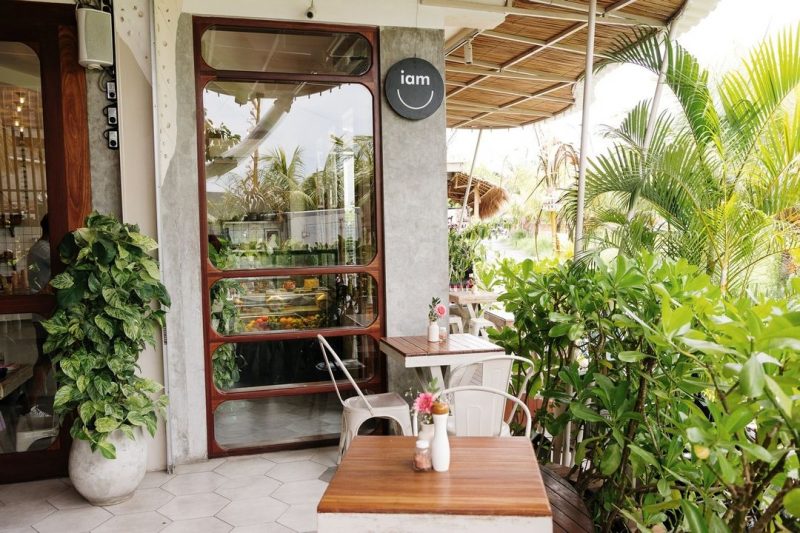 Fresh, healthy, and delectable. And, yes, everything is vegan, babe! I Am Vegan Babe puts a lot of love into everything she makes, from furniture to meals and cakes.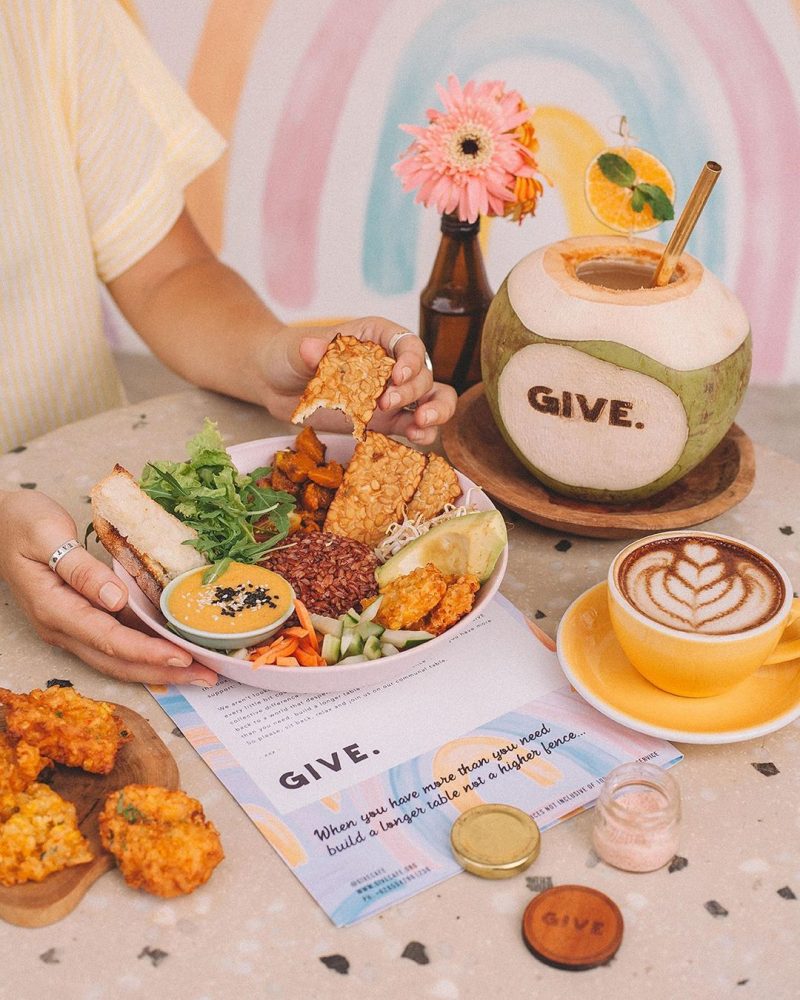 Give Cafe in Canggu is the sister restaurant to the wildly popular Kynd Cafe in Seminyak. In Canggu, this is an entirely plant-based restaurant. The name 'Give' refers to their mission of giving back to the community.
You will be given wooden coins that function as credits that you can donate to a cause such as education, animals, or the community.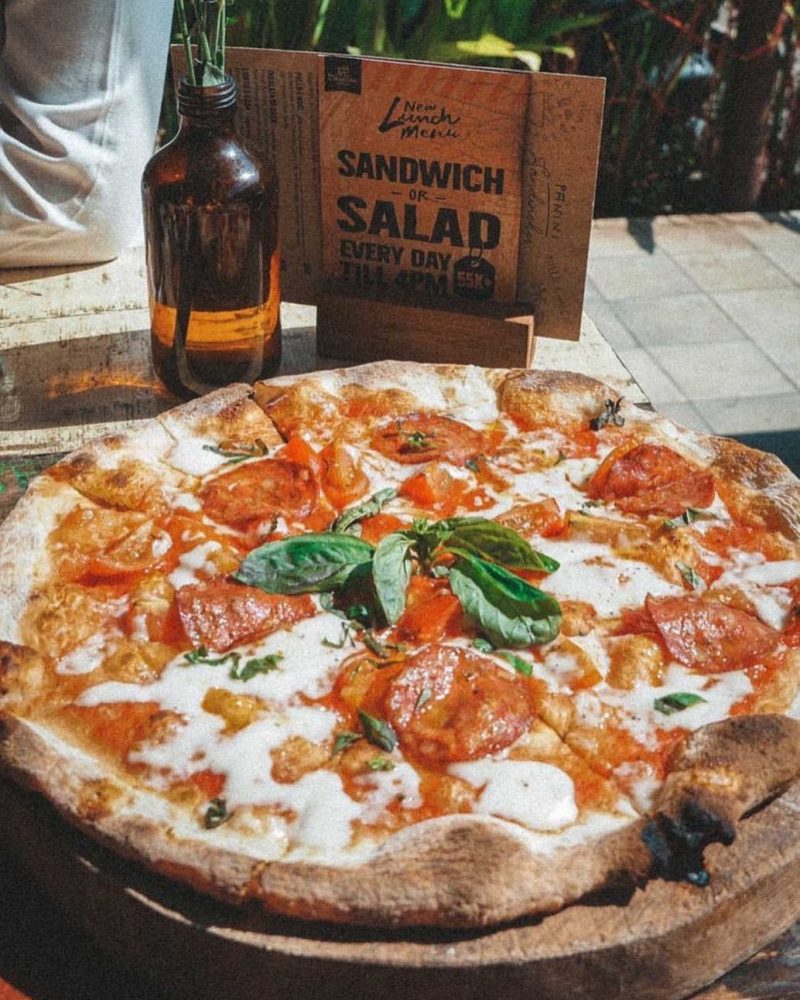 La Baracca is a cozy Italian restaurant run by three Italians in Canggu. It serves a wide range of pasta and pizzas and is an excellent choice for a dinner with a couple of friends.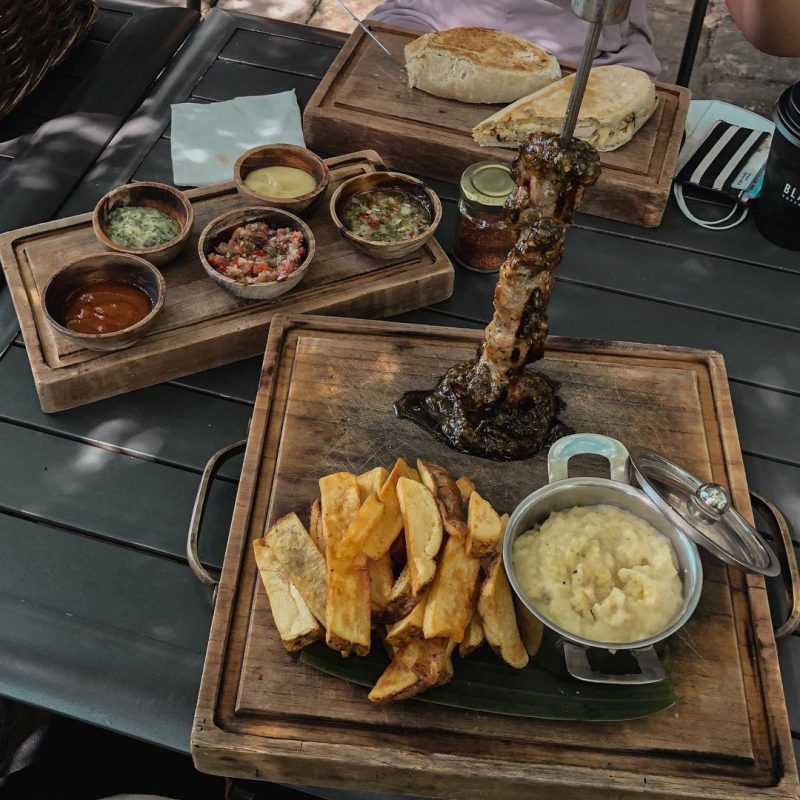 Warung Goûthé isn't your average Warung. This French restaurant serves a traditional French breakfast complete with freshly baked pastries and homemade jams. The decor of Warung Goûthé is reminiscent of a French living room.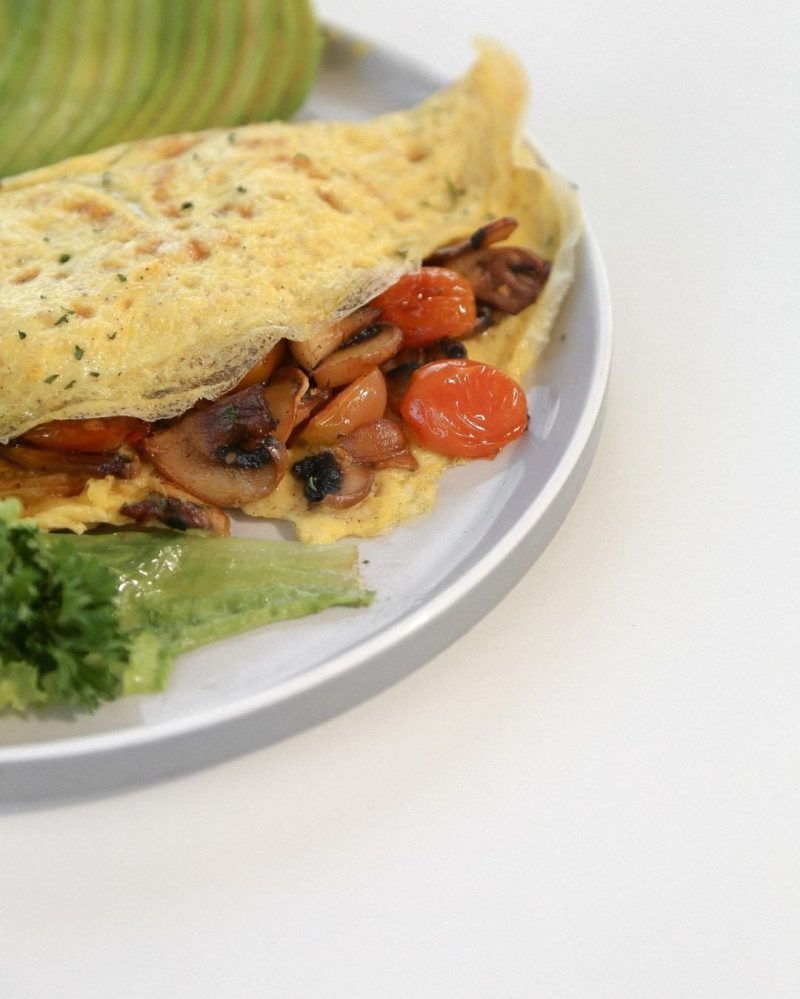 This lovely cafe is one of the latest hotspots in Canggu, Berawa. Do you want a delicious cup of coffee or a slice of Peanut Butter Banana toast? This is the location to be!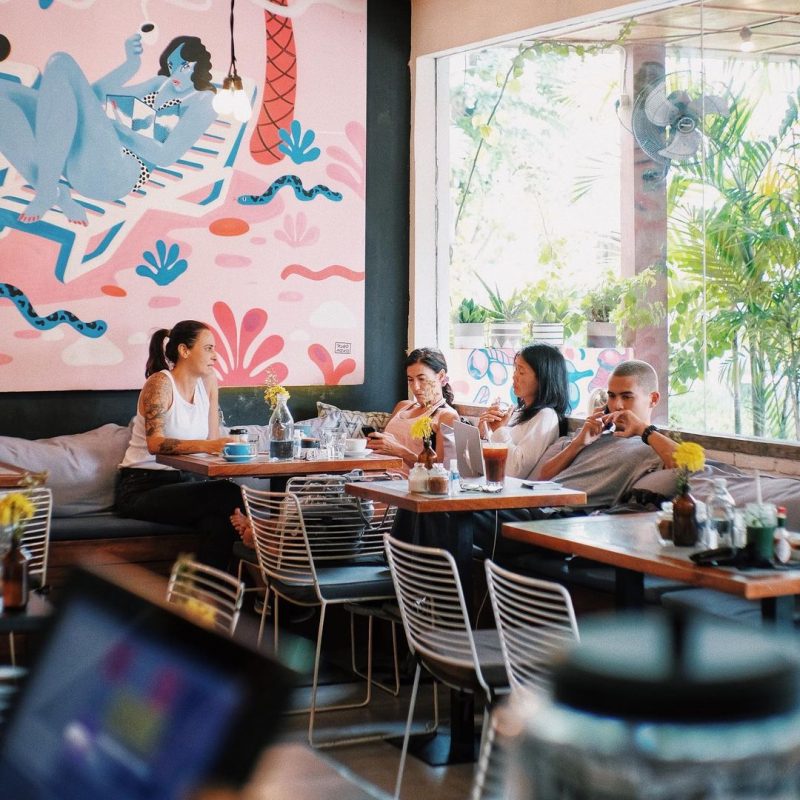 This appealing Canggu cafe serves a delectable breakfast and lunch menu. It is a small area that is almost always occupied. Based on the price and options, we believe they provide one of the best breakfast in Canggu. It is near Finns Beach Club, near the intersection with Bali Bowls.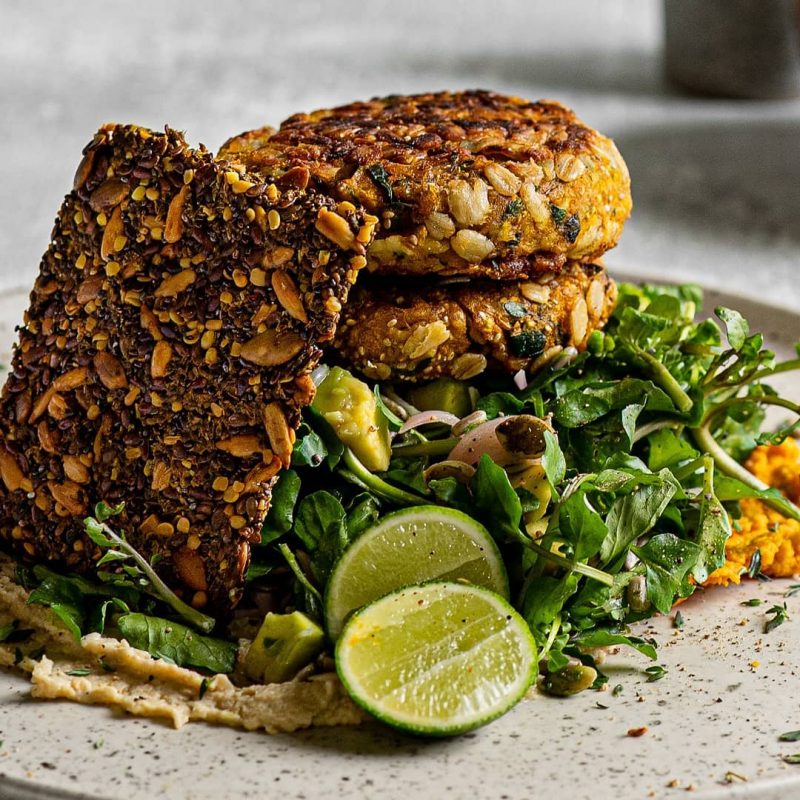 Quince is unlike any other restaurant in Canggu. Quince is considered to be fresh, tasty, healthy, and experimental. The ingredient combinations are intriguing and delectable. Come hungry because the portions are enormous!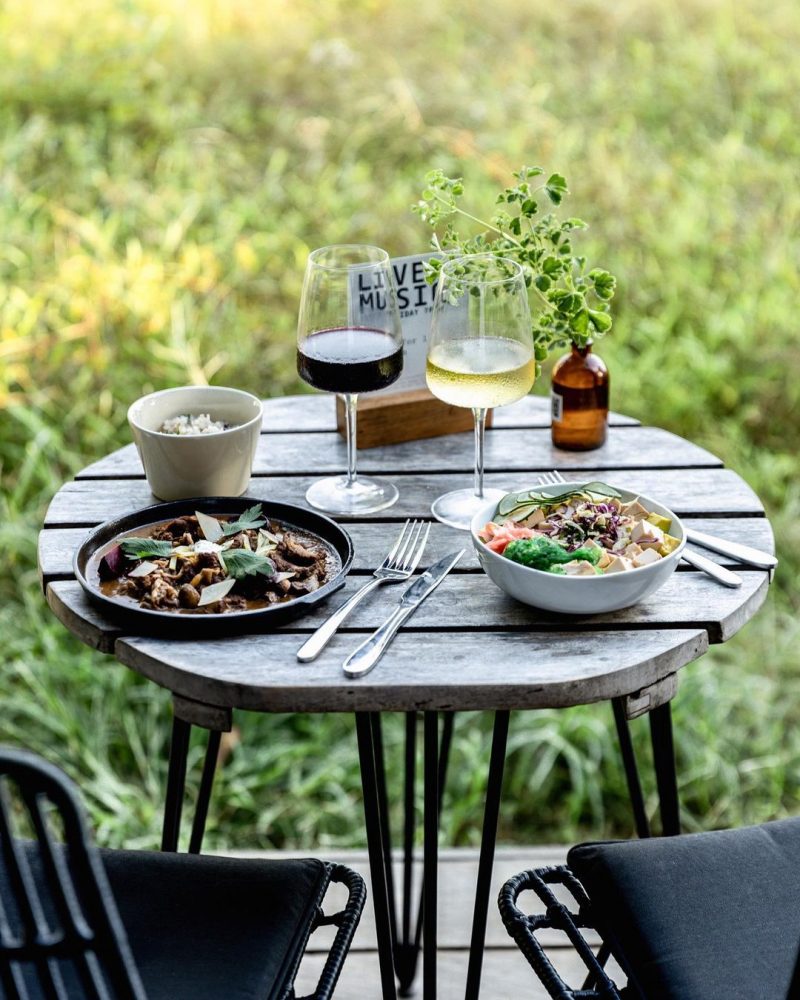 Cinta Cafe is the ideal spot for a relaxing breakfast, lunch, or dinner with a view of Berawa's lush green rice fields. The cafe serves a variety of local and western dishes. Their Falafel Bowl is often sold out!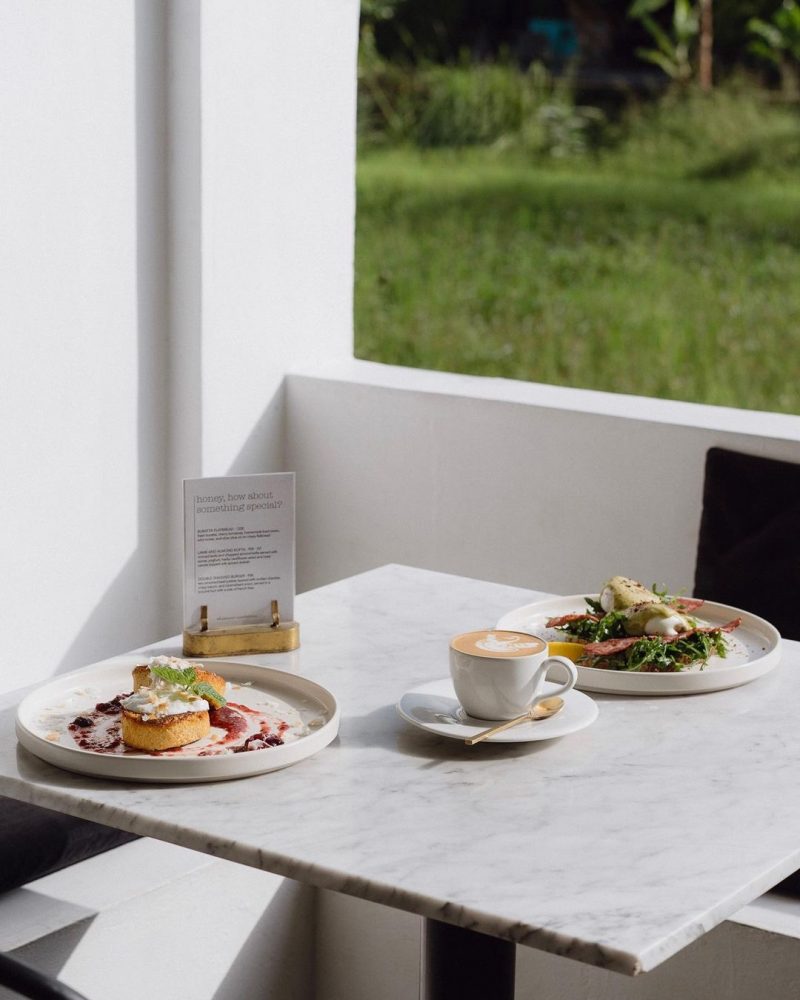 Honey is sweet, natural, tasty, and one-of-a-kind! Dishes that will delight any palate can be found here. It's nice to treat yourself to a few moments of sweetness every now and then, whether you're having lunch or dinner with family or friends.
The Banana Bread Sandwich is simply divine, as is the toast with peach, ricotta cheese, and honey. The beauty of this place is that, while it serves innovative dishes, it also serves great classic Mediterranean fare like toasts with hummus, feta, shallots, fresh herbs, olive oil, and lime… simply delicious!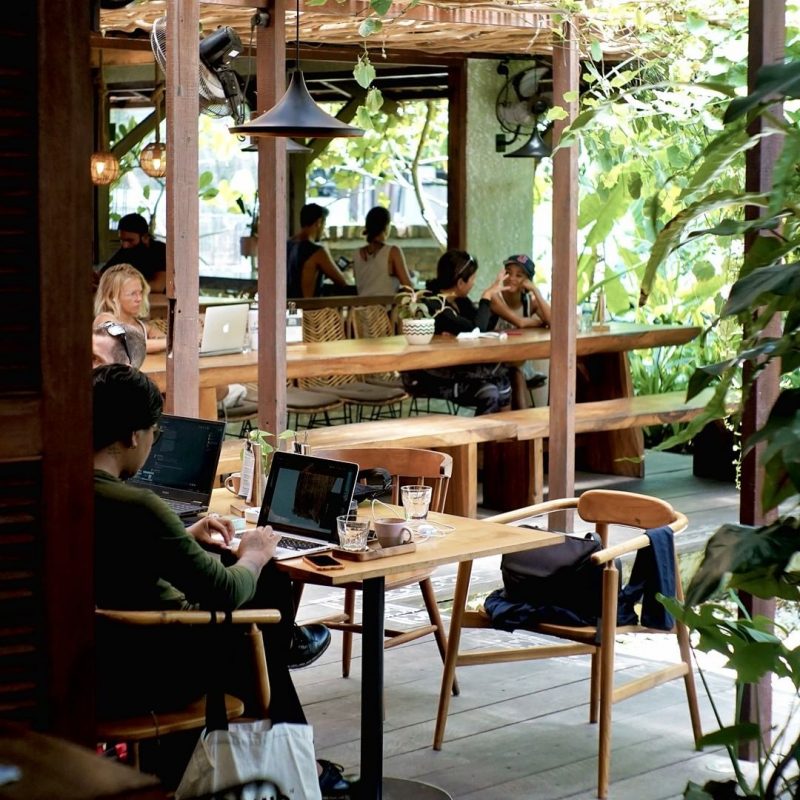 Manggis is a newcomer in Canggu and is a favorite dinner spot for many travelers. This well-decorated oasis in Berawa serves delicious Spaghetti Meatballs, Nasi Campur (rice with fish/meat, veggies, and other side dishes), Chicken Satay, and Chicken Nugget Salad. And here's the surprising part: it's all vegan. After trying the spaghetti here, you'll probably prefer Manggis to any other restaurant, vegan or not.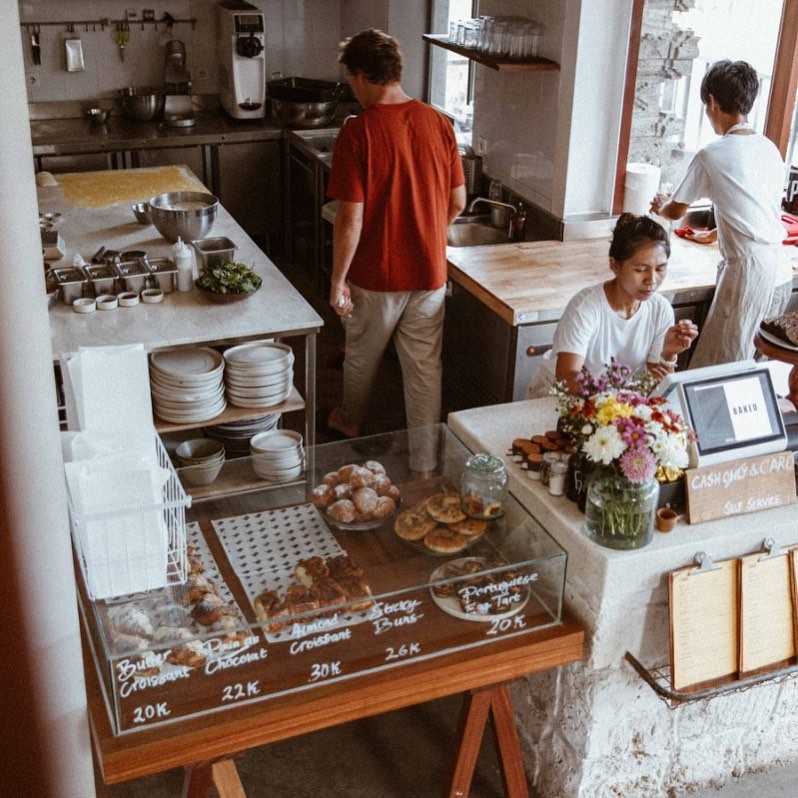 Baked, located in the heart of Canggu, is the place to go for brunch. Their favorite dish is the creamy scrambled egg, make sure you don't miss this one. If you're thinking of taking away some pastries, their choices of croissant and pain au chocolate are definitely worth to get!
Related articles: