Are you looking for the best massage in Ubud? First of all, you came to the right town! Ubud is the cultural and spiritual heart of Bali. It's a picturesque town bordered by the Ayung river and surrounded by rice paddies and lush tropical jungle. Amidst the sounds of rippling water and the scents of essential oils and Balinese flowers, the spas in Ubud are heavenly places where you can rejuvenate your body, mind and soul. Whether you are looking for a budget massage salon or a luxurious spa, here are the places we think you should check out for an amazing spa experience and an excellent massage in Ubud: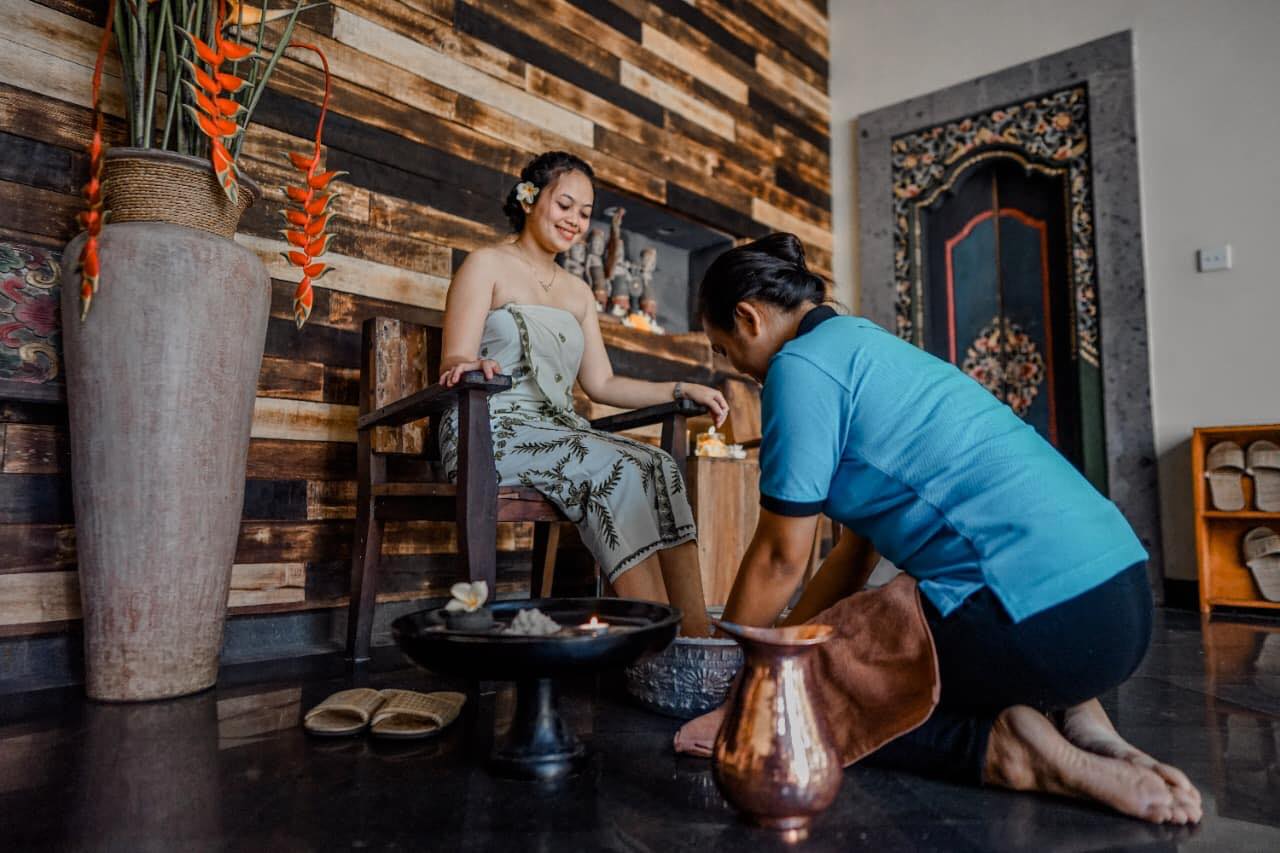 Ubud Traditional Spa is a family-run spa located just outside of the buzzing centre of Ubud. It's one of the most visited spas in town and making reservations is recommended. You'll be picked up at your private villa in Ubud and you are in for a unique Balinese experience. The setting is perfectly tranquil and natural and the massages are of great quality and value. Go for the Rice Farmer Massage with coconut oil and organic sea salt or the 4-hands Ubud Royal massage done by two skilful spa therapists. One note of warning, once you came to this Ubud Spa, you will find yourself coming back here again and again. Bliss out, y'all!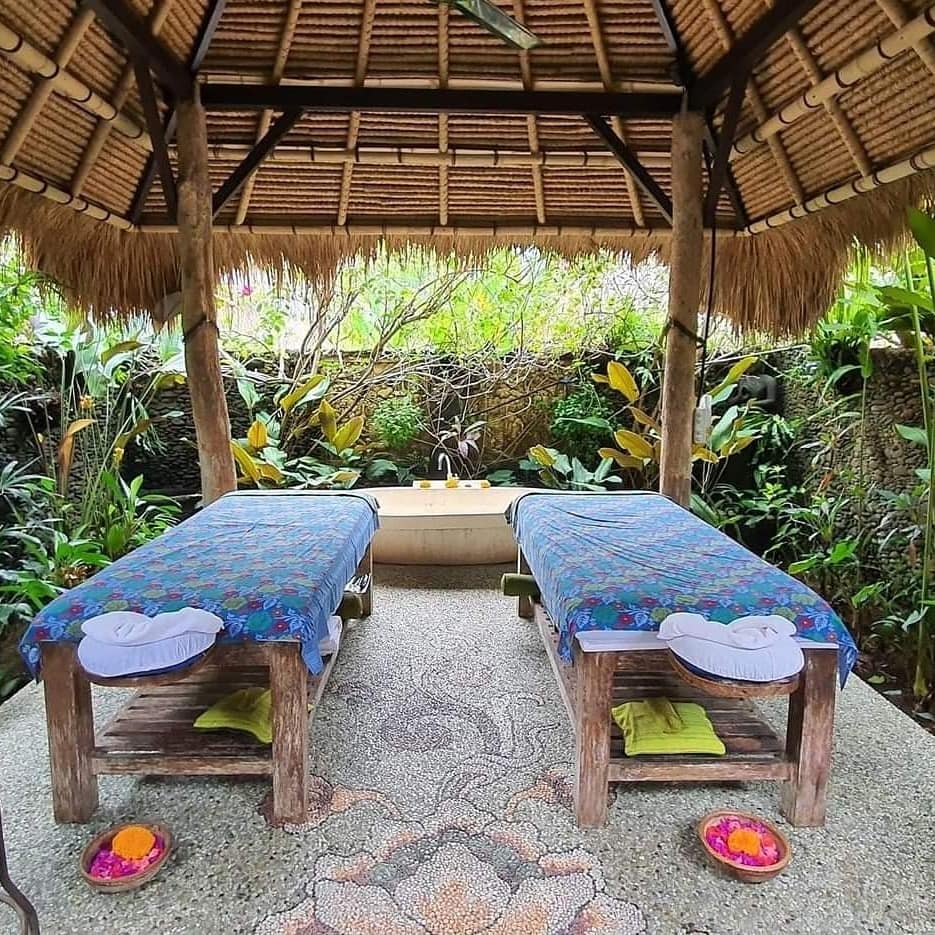 What makes Karsa Spa unique is its location along the Campuhan Ridge Walk in Ubud. Karsa Spa is completely surrounded by emerald rice paddies and the massages combine a mix of traditional massage techniques, Reiki and chakra healing. Karsa Spa is an eco-friendly spa designed in harmony with nature. They use only organic and Ayurvedic oils and all of their spa products are of the highest quality and sourced locally. Try their Intuitive Heart Massage for the full-blown Karsa Spa experience. You'll get blown away and leave this spa in Ubud completely Zen!
Related: Top 10 things to do in Ubud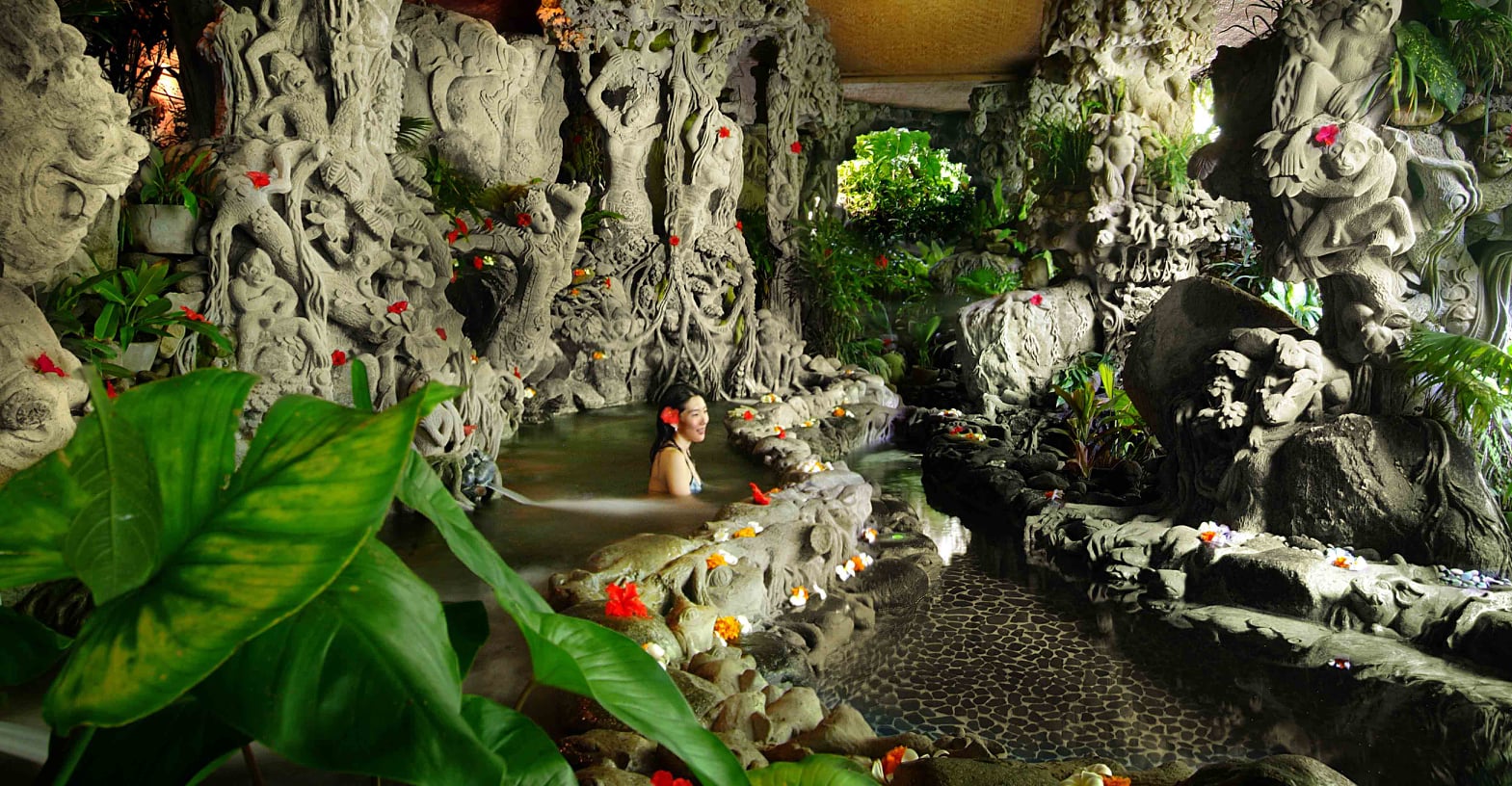 Tjampuhan Spa sits peacefully at the base of a lush valley surrounded by greenery and natural spring water. It's a gorgeous Balinese spa. Especially the hot and cold spring water jacuzzis are stunning with traditional Balinese statues and carvings all around. You will also love the magnificent river valley views and the semi-outdoor treatment pavilions. A wonderful place to reconnect with nature and have all of the tension in your body released.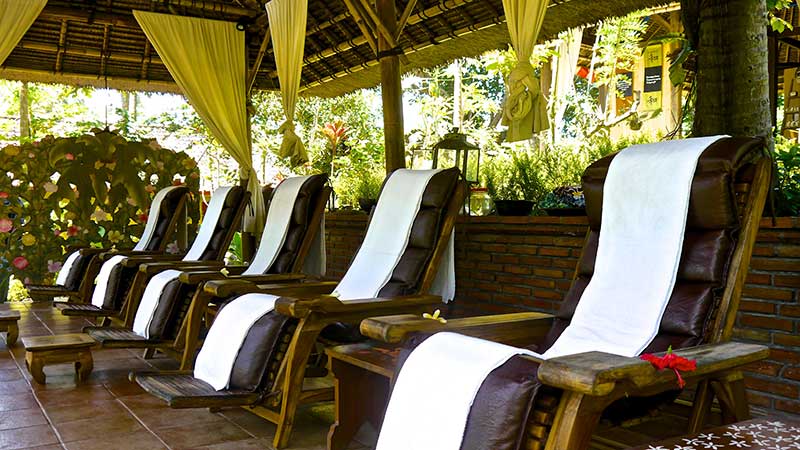 Not only is Cantika Zest a great spa for one of the best massages in Ubud, but you can also join a workshop and learn all about making oils, body scrubs, lip balms and more. Everything is made from ingredients that grow in the garden of Cantika Zest. Quite a unique experience! Sitting by the riverside, this lovely spa is located at the end of Penestanan village in Ubud. The setting is inspired by unspoiled nature and is very peaceful and serene.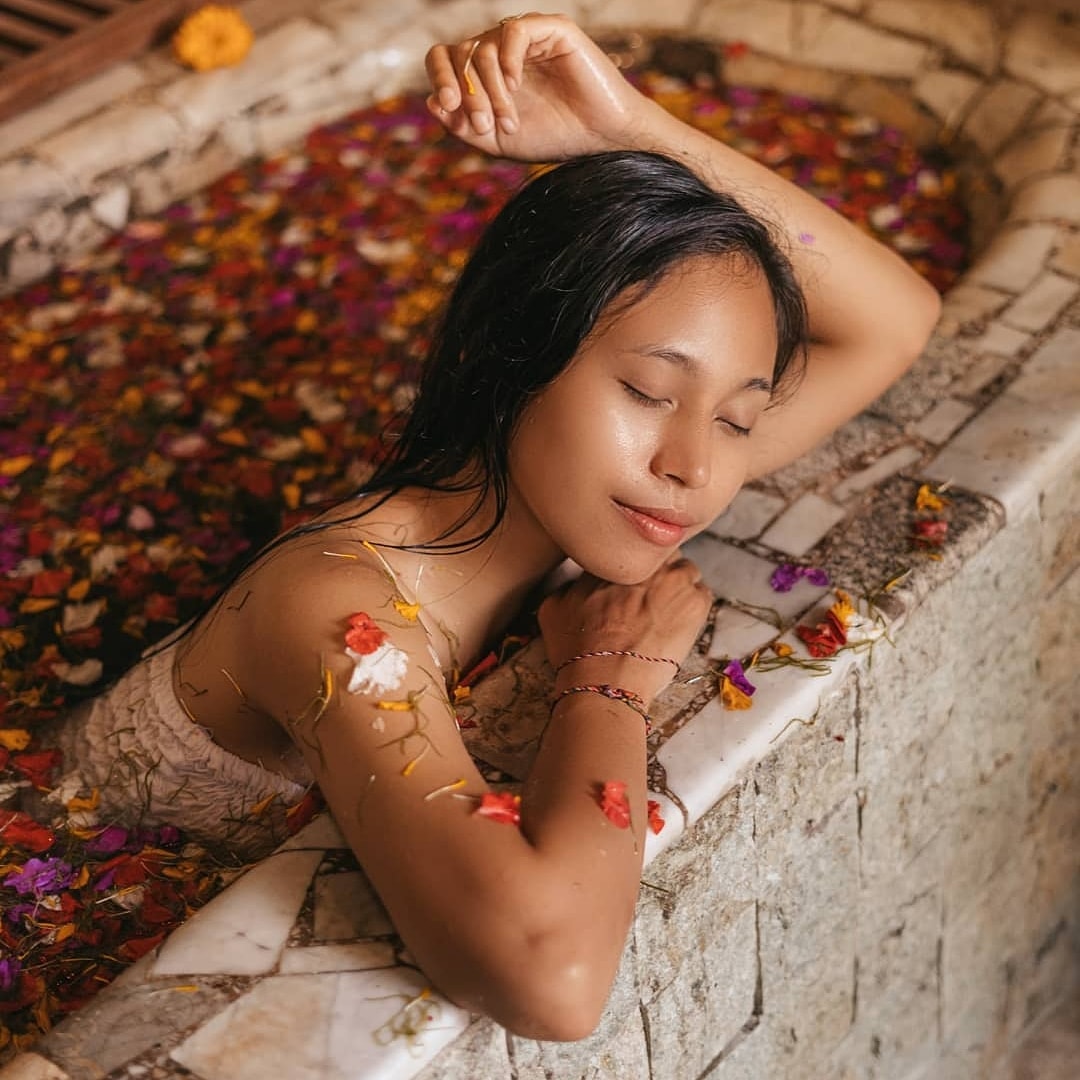 Taksu Healing Haven is a perfect escape from all of the hustle and bustle in town. It's like a (not so) secret oasis right in the centre of Ubud and it's a gorgeous and tranquil place where people come to heal, relax and connect. Taksu combines traditional Balinese architecture with modern comforts and luxuries. It's got stunning treatment rooms and multiple yoga shalas situated in a beautiful organic garden. Apart from the traditional Balinese treatments, at Taksu Healing Haven you can also come in for Cranio Sacral, traditional Chinese medicine, Reiki and more.
Related article: 17 Ubud's Best Restaurants You Must Try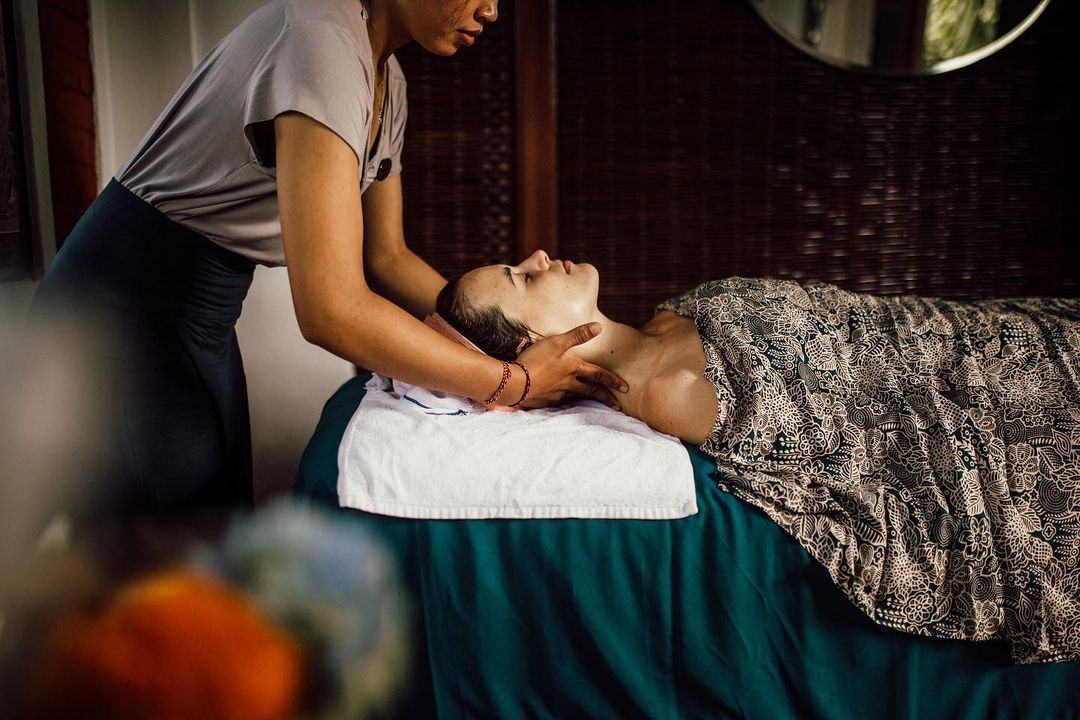 Bodyworks is a famous spa with locations in both Ubud and Seminyak. The spa was founded back in 1987 by the Balinese massage therapist/Yogi/healer Ketut Arsana. Its located in the centre of Ubud within a family-owned traditional Balinese compound. Come in for rejuvenation treatments, healing or beauty treatments. Prices are reasonable and quality is guaranteed.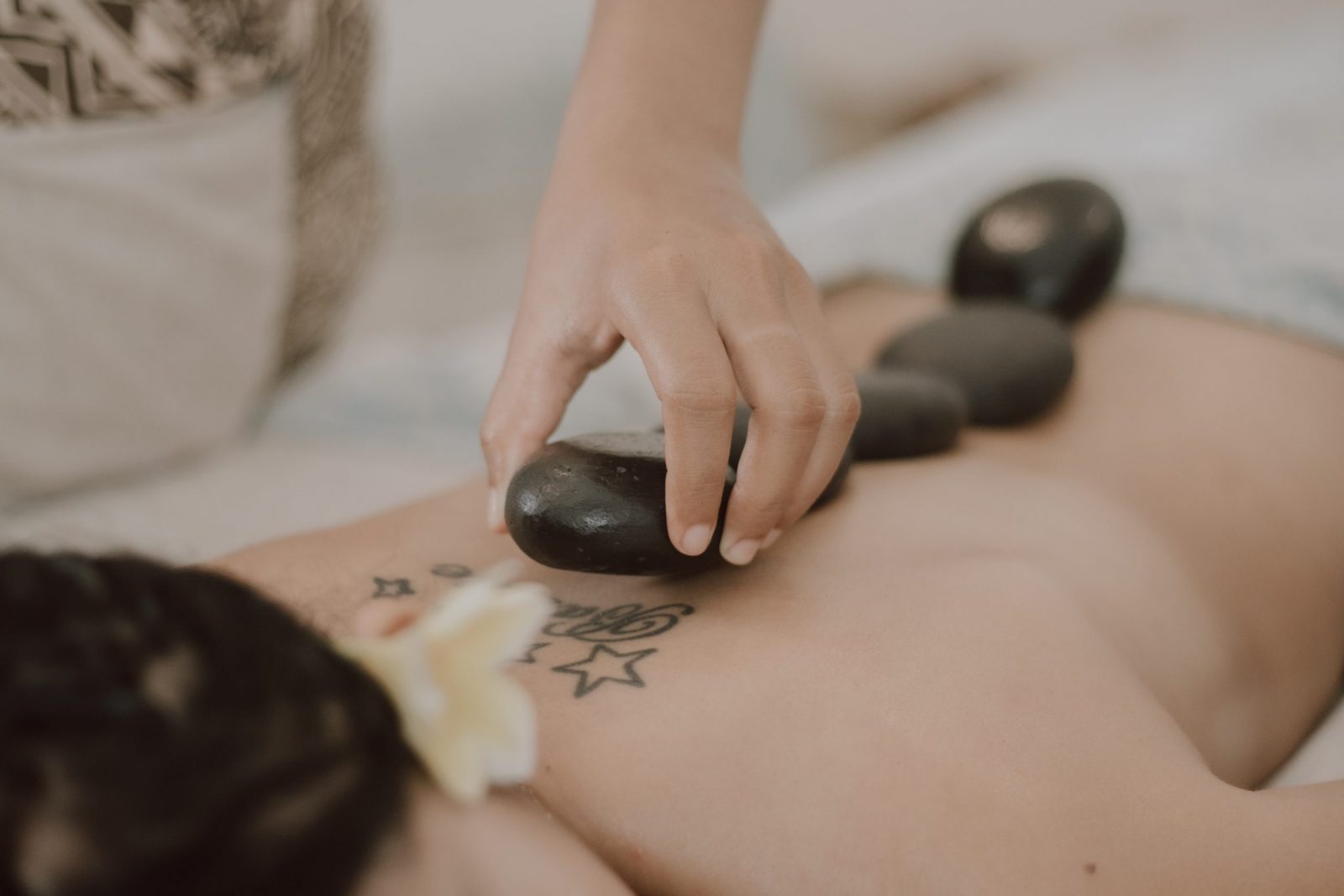 Jaens Spa is an affordable day spa with amazing spa packages lasting 2, 3 to 5 hours. Imagine that… 5 hours of bliss… footbath to massage, body wrap, flower bath, cream bath, natural facial, manicure, pedicure, you name it. Jaens Spa has it all. Go try out your favourite spa package.
What's your favourite Ubud Spa? Where do you go for the best massage in Ubud? We'd love to hear all about it! Want to stay in Ubud? Check out this article: 16 Best Villas in Ubud