Updated on 31/05/2018
Sundays are made for kicking back with friends and family. So, if you're looking for a relaxed, community vibe, then be sure to check out some of Bali local markets and weekend bazaars. Every market feels like a little celebration, and that's why we love them oh-so-much. So grab your tote bag and get ready to shop the freshest locally grown organic fruits and vegetables as well as unique handmade goods crafted by local designers along with jewellery, accessories and so much more.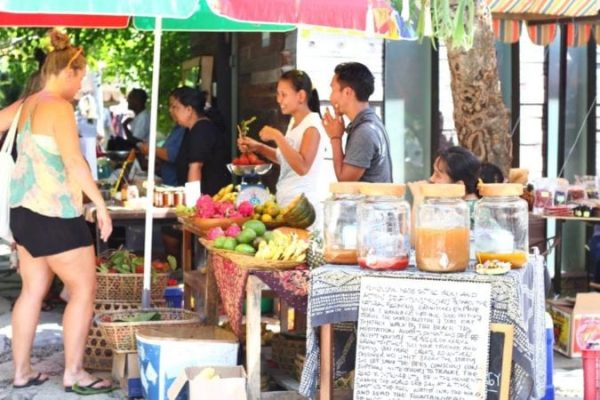 The Sunday market is the big event of the week in the Canggu community. You'll find groups of friends meeting for brunch, kid's playing and drawing in the dedicated space, yoga students enjoying a post-class smoothie. Expat families get their organic fruits and veggies from local farmers selling their recent harvest. An eclectic mix of local and expat artisans sell their wares or home-cooked goodies. Think freshly baked goods, homemade jams and chocolate spreads, kombucha. To round it all off, there's vintage clothing aplenty, artisanal jewellery and all-natural cosmetics up for grabs. The market opens up at 9am, and you need to get in early as all the best foods sell out like hot cakes. If you stay in a villa in Canggu, be sure to check this out!
When: Every Sunday 9am to 2pm
Where: Samadi Bali – 39 Jl. Padang Linjong, Canggu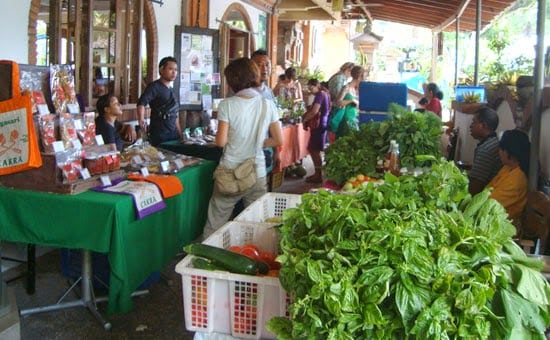 If you love all things eco-friendly, this is the place for you. You'll find organic produce and eco-friendly household products all in one place. From fresh seasonal fruits and vegetable to soy milk, artisan bread, natural soaps, homemade jams and incense. There are two markets, one opening on Wednesdays and one on Saturdays, so you don't have to worry about rushing your Ubud itinerary to fit this in. Check out our villas in Ubud here.
Wednesday Market:
When: Every Wednesday 9am to 1pm
Where: UFC Tebesaya
Saturday Market:
When: Every Saturday 9am to 2pm
Where: Pizza Bagus, Jl. Pengosekan, Ubud
On the last Saturday of every month Old Man's hosts a market where the island creatives show up to sell their handicrafts, vintage clothing and fresh produce. There's a small section where local farmers sell their fresh produce along with yummy homemade snacks and desserts. You will also find local designers selling clothes, along with jewellery and other accessories. And of course plenty of surf-related products from bikinis, sunscreens, custom fins, and much more. After the shopping spree, pop by one of Canggu's hipster cafes for a thirst-quenching drink.
When: Last Saturday of the month, 8am to 3pm
Where: Old Mans cafe, Jl. Batu Bolong, Canggu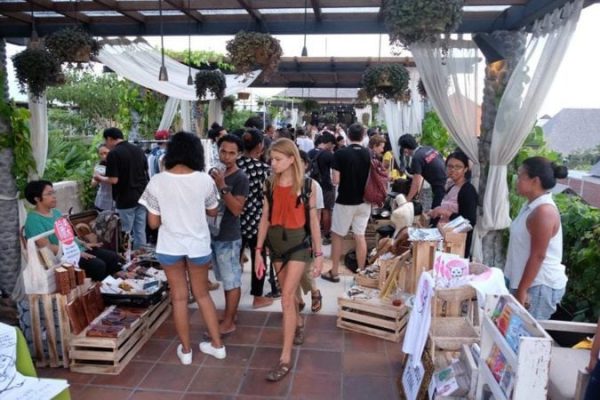 Looking for one-of-a-kind gifts to bring back home to your loved ones? Be sure to check out Pasar-Pasaran, a bi-annual craft market offering unique handmade items from various local artists, designers and crafters who are always open to a friendly talk. Picnic, music, art bazaar, and craft workshops are all in one place. Be sure to save the date!
When: Check out Pasar Pasaran's Facebook page for the latest update.
Where: Uma, Jl. Kayu Cendana No. 1, Seminyak, Bali
Related: Chocolate in Bali: The Complete Guide for a Chocolate Holiday
Sanur Sunday Market is all about laid-back, easy-going vibes and that's why we love it. Located right on the beach in Sanur, you can find beautiful handicrafts, jewellery and local souvenirs at this once-a-month Sunday market but that is not all. There is also live music and a food section where you can taste a little bit of everything. Fresh pasta, healthy juices, Kintamani coffee, Bali Buda sweet treats and a whole lot more. It is a wonderful Sunday bazaar and also great for families with kids as they can run around freely on the manicured lawns and on the beach.
When: Every last Sunday of the month from 10 am to 6 pm
Where: On the beach at Mercure Resort Bali in Sanur.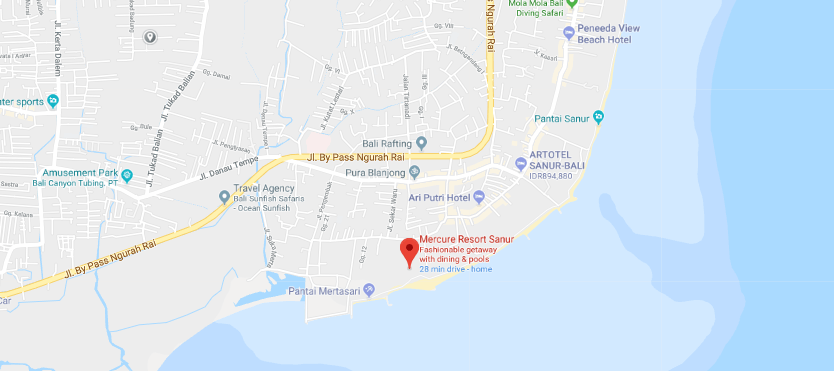 This used to be a weekend market too but these days, it is a daily bazaar where you can keep on shopping. Love Anchor is hipster as can be, located in the Batu Bolong, the hippest area of buzzing and booming Canggu. The market found in an enclosed area in between shops, bars and restaurants. Stroll around, shop a little here and there, have some coffee, shop some more and grab some food before heading over to the beach for sunset. The perfect day, and it doesn't even have to be a Sunday 🙂
When: every day. Weekdays from 10 am to 10 pm and weekends from 10 am to 5 pm
Where: Jalan pantai Batu Bolong no 56 C Canggu-Bali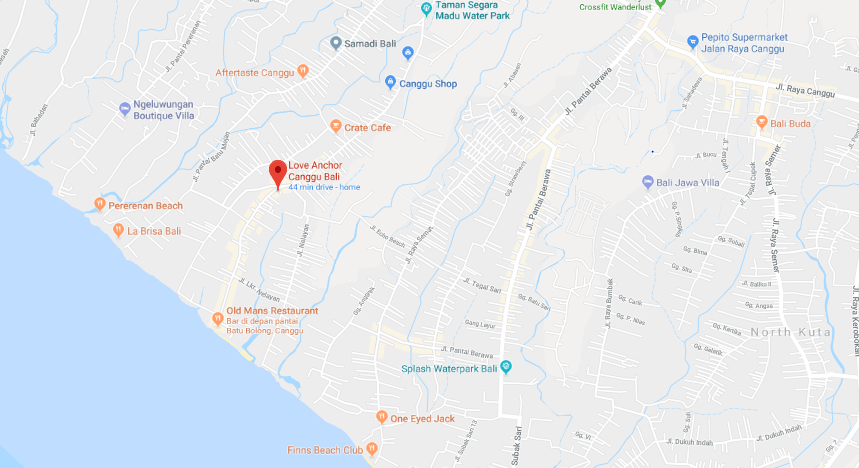 Related: Chocolate in Bali: The Complete Guide for a Chocolate Holiday
If you are staying in Seminyak, the Sunday Market at Sea Vu Play is sophisticated and fun. Different from other Sunday markets, this one lasts until 8 pm, turning it into a colourful night market.  Starting at 2 pm, Sea Vu Play Sunday Market features stalls with designers jewellery, international fashion brands, beachwear, and there are kids' activities, too. In between your shopping, enjoy a scrumptious lunch or sip some tropical cocktails. DJ's keep the good vibes going and there is an afterparty, too.
When: Every other Sunday from 2 pm to 8 pm- check their website for the next Sunday market
Where: Jalan Petitenget, Badung, Bali, Indonesia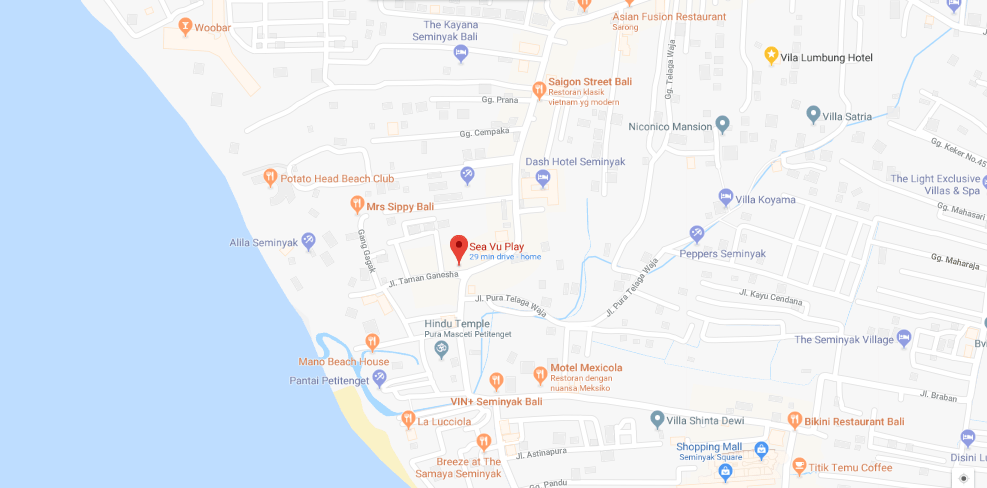 This Sunday market is lesser known that the hipster markets of Canggu and Seminyak, located in Legian, close to Seminyak. This market is still somewhat of a secret but already popular among the locals and it is a great place to find unique gifts and accessories at affordable prices. There are stalls with jewellery, beautiful dresses, handicrafts and there are live cooking stations to do some munching. The setting is also lovely, featuring a traditional Javanese Joglo house and a garden with lots of charing hang-out spots and market stalls.
When: Every second Sunday of the month from 1 pm to – 5 pm
Where: Jl. Dewi Sri I No.7B, Legian, Bali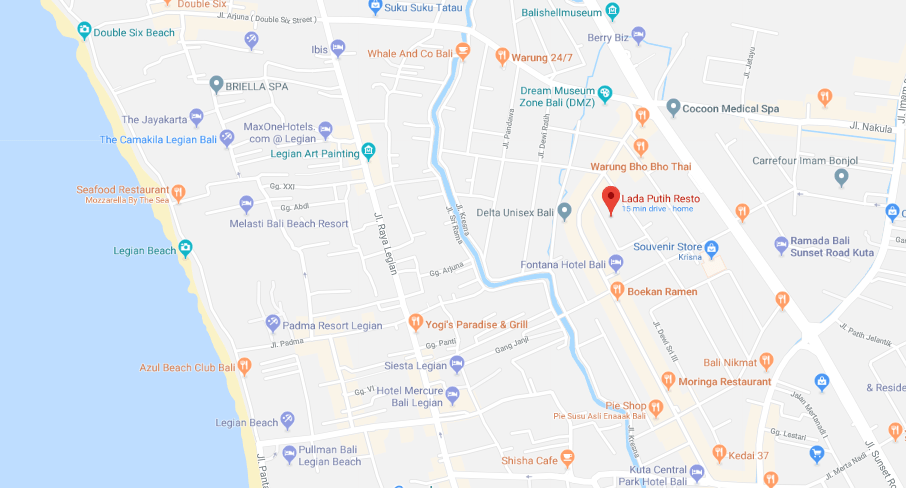 ---
There are many other ways to spend your Sunday as well. Learn to make the perfect cup of coffee or spend the day concocting your own beauty elixir, you will uncover more of Bali like you have never thought of.
Related: Family Fun in Canggu
Pin this for later!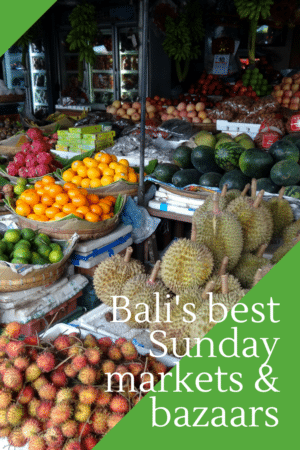 ---
See our villas in Bali. Inspected and selected by Villa-Finder.com.