It's the hardest job in the world, so give Mom a treat on this special day. If you've whisked her off to Bali (well done!), you may want some ideas on how you can celebrate and spend time with Mom on her big day. Brunch, leisure activities, spa, shopping and dinner – we've got it all covered.  
Breakfast and brunch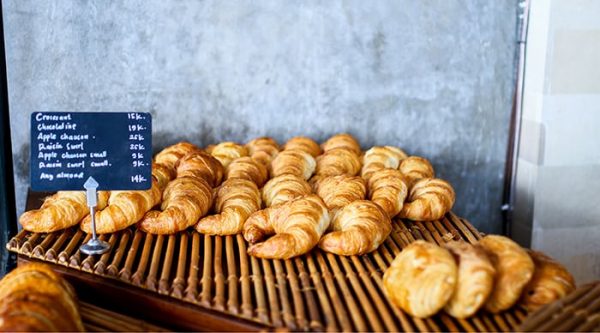 Every day is Mother's Day, but on this particularly special day of the year celebrate with Mom by spoiling her with delicious breakfast treats. The perfect breakfast is made up of plenty of buttery croissants, chocolate danish and good bread, and Monsieur Spoon is the place where you'll find all of these and more. Round out your breakfast meal with a sweet treat – you won't go wrong by picking the chocolate or lemon meringue tart.
If you like breakfasting at a picturesque setting take your meal at COMO Shambhala, where you'll tuck into fresh, organic produce while you take in the views of Ubud's lush greenery. Families travelling with their little ones will enjoy a long and leisurely brunch at KU DE TA. The young ones in your group will spend a joyful morning playing with crafts, balloon, face painting and a jumping castle in the activities corner.
Activities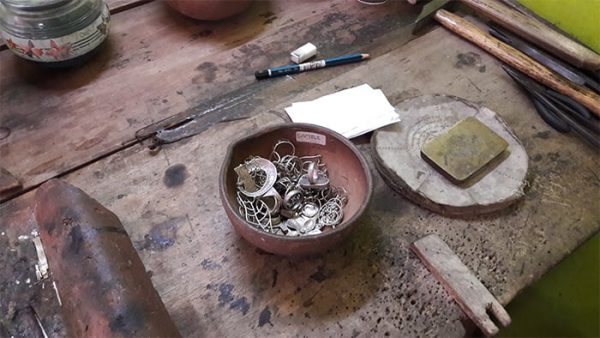 Stroll along Jalan Hanoman, and you'll catch sight of a window display featuring an array of silver jewellery and walls coloured in a turquoise hue. This is Studio Perak, a shop-cum-studio selling a wide array of silver accessories. There's a smaller retail outlet further down the road if you're walking down from the intersection cutting into Jalan Raya Ubud, but all silver making classes are conducted at the main outlet.
1. Design: Bring out your inner Picasso
Step behind the retail space, and that's where you'll find the studio, which is made up of eight work desks and a small room with machines for polishing the silver pieces. The class starts off with the design process – picture in mind what you'd like to create, before drawing it out on a piece of paper. The instructors, Gede and Kawi, will then review your design to help you pick out the materials – like silver wires, bands, pendants and stones – you can use to create your piece.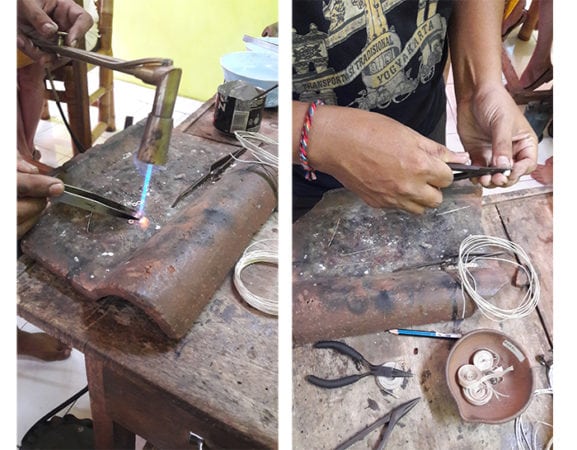 2. Craft: It's time to get your hands dirty!
The next step is the fun part – getting your hands dirty to craft the piece. The processes can vary extensively, depending on the piece you choose to create. I was making a pair of dangly earrings, so the steps largely involved bending the wire into shape, soldering on silver pieces to make the earring and polishing the piece.
It was fun but tricky wielding the wires using the array of tools provide on the work desks – my fingers have never felt clumsier as they twisted and pressed the silver wires into shape. Others who made pendants or rings started their craft process with moulding the silver piece around a stone.
3. Perfecting the piece: Polish 'em up
The last segment involved polishing the silver pieces. Filing was done to smoothen out the rough edges of the ornament, before it was polished and buffed in the smaller room to give the piece a sparkling shine. The class – lasting a duration of three hours – felt like it flew by in a breeze, and at the end of the session you'll have your very own handmade jewellery to show for it.
Tips:
Two instructors manage a class of eight, so everyone gets adequete attention.
It's a great bonding activity for mom and her little ones. The class is engaging, and yet isn't too challenging such that it takes the fun out of the silver making process.
It's best to do some research or think about the design you want to create before arriving for the class. Browse the internet for design ideas, think about the piece you'd like to create (do you want to make a ring, bracelet, necklace or earring?), have a look at the designs sold in the store or do some rough sketches. Once the class starts you're given a relatively short time to think of a design, so it helps to come prepared.
Don't forget the best part – shopping! There are plenty of accessories in the store, so take some time to hunt for an eye-catching accessory or two after the class ends.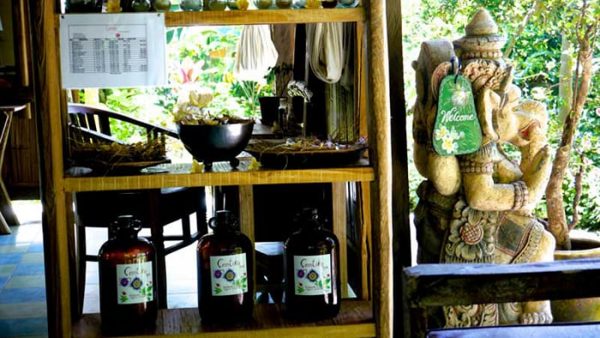 Çantika Zest: Homemade beauty products and massage workshop
Forget chemical-laden creams and cosmetic products – it's time to go back to the basics with beauty products made from natural ingredients. At Çantika Zest you'll learn how to create a range of homemade beauty products using ingredients like herbs, rice, corn, coconut and candlenut. The fun doesn't end when you've created very own face cream, scrub and beauty masks – Jasi, the owner of Çantika (XX), will then teach you the skills and techniques of giving a pampering massage treatment.
Note:
Don't hesitate to bring your little ones along, as the workshop is suitable for children between the age of 3 – 12 years.
Duration: 2 hours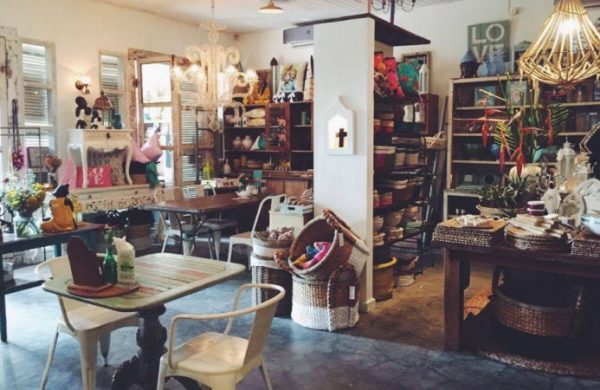 Shopping
It's time to hit the shops! If you're staying near Ubud carve out a couple of hours to explore the streets in the centre of the town. The main street is Jalan Raya Ubud, a lively street lined with plenty of shops and boutiques. Explore the myriad stores in Ubud market if you're planning to purchase local handicrafts and souvenirs, but be prepared to brave the crowds and haggle. Plentiful cafes and restaurants line the main street, so you'll have ample options when you want to grab a drink or ice cream to cool down from the heat.
Keen on injecting some tropical livin' vibes into your home? Head over to Canggu, where you'll find Bungalow Living along Jl Pantai Berawa. This one-stop shop that sells just about everything – from pillowcases and cushions covers to rugs and lanterns. You'll find more than just home ornaments here – the store also features a cosy in-house cafe.  Enjoy a chilled drink or two with Mom after your shopping trip.
Spa treatments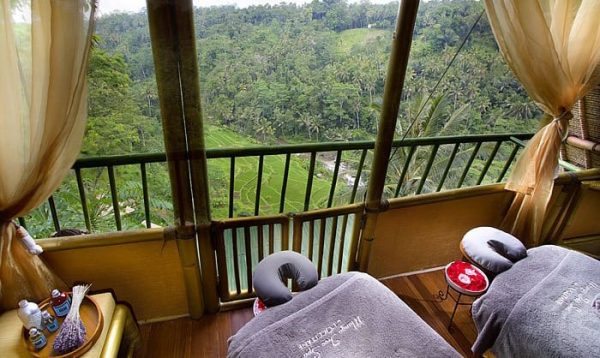 Say goodbye to tense muscles and dull aches! Bali's famous for its decadent spa and massage treatments, so make sure you've carved out a couple of hours to give your body some T.L.C.
A trip to Spa L'Occitane will leave you wondering if you're in a tropical paradise or charming Provence. The scenery is distinctively Ubud, but the scents emanating from the fragrant essential oils and rich creams will transport you right into the south of France.
Taking a soak in the tub comes with views out to the lush rainforest when you're enjoying a spa treat at Maya Ubud. There's a yoga pavilion on-site for those who like stretching it out on a yoga mat, as well as a River Café that dishes out salubrious offerings like fresh salads, vegan desserts and cold-pressed juices.
Related: Bali Spa Guide: Understanding Spa Treatments in Bali for Your Pampering Time
Dinner
Bali throws up plenty of enviable dining options. If you're in the mood for modern Indonesian fine-dining, make a reservation for dinner at BLANCO par Mandiff, where you'll dine in a stylish and intimate setting. A well-crafted degustation menu awaits.
Fresh, local produce is the focal point at the widely popular Locavore. Only the best ingredients, like chemical-free produce will end up on your dinner plate. The open plan kitchen lets you catch the chefs in action as they conjour culinary magic to present an array of dishes from the tasting menu with wine pairing, or the five or seven-course degustation menus.
For dinner in a luxurious setting overlooking a rainforest landscape, your best bet is CasCades. The menu offers a selection of European and Asian fusion fare crafted with an innovative twist. Travellers with an adventurous palate will enjoy sampling the eight course Indonesian degustation menu, where traditional dishes are given a unique spin.
See our villas in Bali. Selected and inspected by Villa-Finder.com