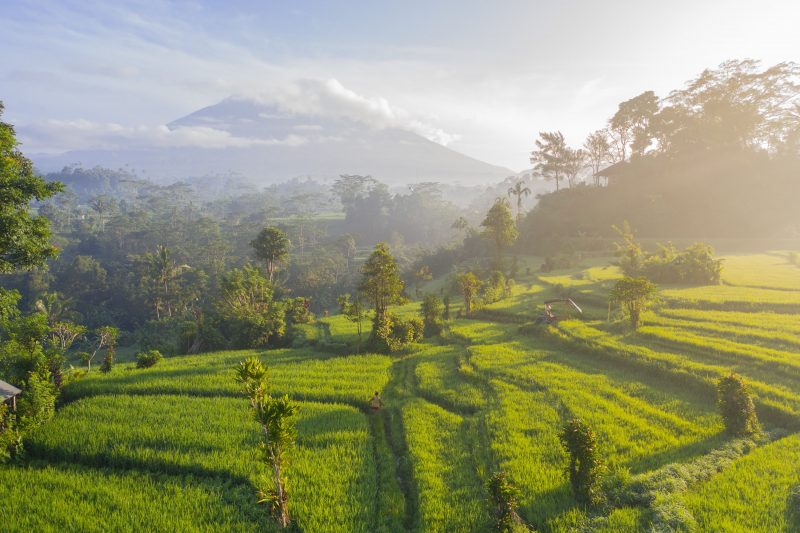 The island of Gods has been the world's favorite holiday destination for quite some time. But do you know that there's more to Bali than you ever know and see?
You might hear about the famous Kuta and Legian, the tranquil Ubud, the diving heaven Sanur, and the luxurious Canggu. People are busy around the East, South, Central, and North of Bali. Little do the tourists know that the Western part of Bali holds infinite hidden gems that would take anyone's breath away.
Why don't people hear about it already? Probably because of the distance and time it takes to drive from the Ngurah Rai airport to the west tip of the island. That makes the untouchable West Bali perfect for a total rejuvenation trip.
Consider this as an exclusive tip. Below is the 100% refreshing West Bali itinerary: how to spend 7 days in Bali.
Day 1: Welcome to Bali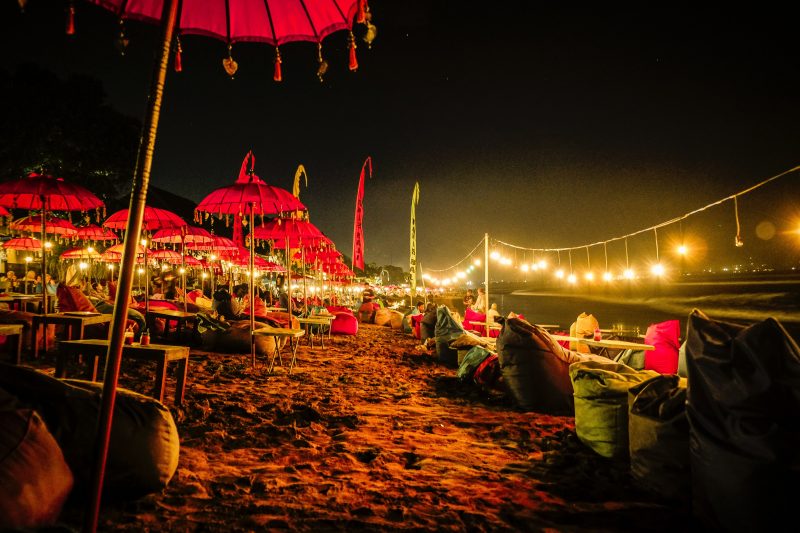 Get yourself comfortable first, because tomorrow you will hit the road on your way to West Bali. No need to hurry, give yourself enough time to rest and get used to Bali's atmosphere.
For total comfort, you can rent a car with or without a driver, or you can always use a taxi. According to driveinbali.com the daily rental price for a car starts from USD 21 to USD 60. You can also check other websites like balicarhire.com or rentalmobilbali.net.
Check-in Seminyak
If you're looking for a place in Bali to stay for a night, not too far from the airport, a chance to see a beautiful beach, and eat great food, Seminyak is the answer. There are other great places too like Jimbaran and Kuta, but since we are planning to go to West Bali on day 2, it's best if we pick the closest point to our main destination tomorrow.
Seminyak Square
Check in to your hotel, drop off your belongings, take a breath for a while, and probably get some lunches around the hotel. There are many great restaurants in Seminyak Square. They provide western food like burgers or pizza, Australian-style food, vegetarian and vegan choices, and Balinese cuisine. Pick your favorite. Get cozy.
Sunset at Seminyak Beach
The closest would be Seminyak Beach, which happens to be one of the prettiest beaches in South Bali. We strongly recommend you to see the sunset at Seminyak. The sun sets around 6PM in this part of the country. It's pretty. Walk around the coast and let your toes feel the soft golden sand.
When the night comes, you can sip some cocktails at the nearest bar or eat a hearty dinner around the place. Get enough sleep, because tomorrow will be magic.
Day 2: A Journey to the West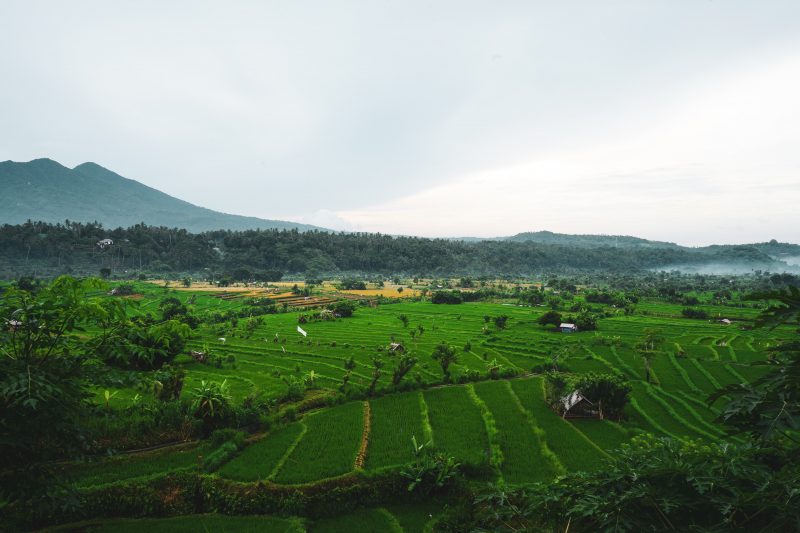 It will take approximately a 3-hour straight ride from Seminyak to Pejarakan, West Bali. But we will make a few exciting stops here and there along our way. Pack your bag and strap your seatbelt. Get some breakfasts. Make sure to go before 9AM because we're going to visit some of the popular tourist destinations in Bali.
Tanah Lot Temple
Tanah Lot is a Balinese Hindu temple that is dedicated to the God of the Sea. The place itself is magnificent, it is in the middle of the sea. The rock formation temple is like a mysterious pirate ship, ready to take off. The only way for you to cross over and set your foot on the stairs of the temple is when the sea water recedes. That is around 8AM – 12PM.
Jatiluwih Green Land
Nominated as future UNESCO's world heritage site, Jatiluwih Green Land in Tabanan, Central Bali, is said to be bigger than Tegalalang Terrace in Ubud. They grow three variants of rice there and they also serve great fried rice. A delicious lunch with a view of green rice fields! Enjoy your time, but keep in mind to go before 2PM because we want to reach West Bali before the night comes.
Check-in West Bali
Welcome to West Bali! Pick a resort of your favorite because tomorrow you will have many water activities. The price starts from USD 40 per night. We strongly advised you to pick a place near West Bali National Park because we're going to sail to Menjangan Island the next day. Watch the sunset from your resort or from the nearest beach. Take a rest for the day.
Day 3: Snorkel in Menjangan and Tabuhan Island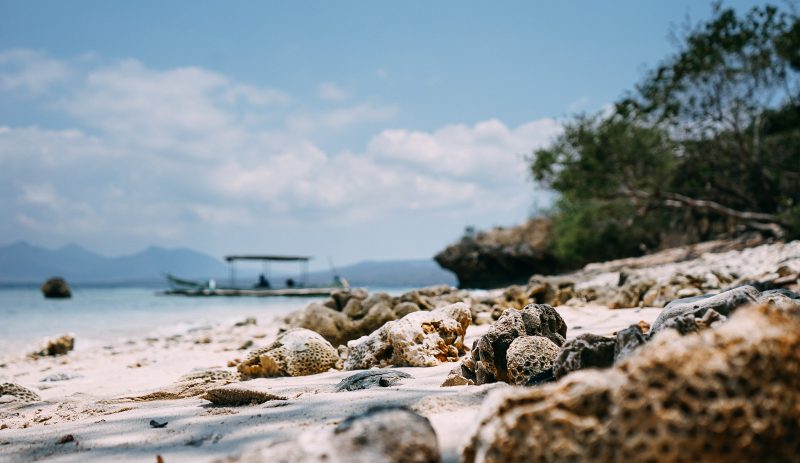 Anticipate so much fun, your West Bali itinerary: how to spend 7 days in Bali has just begun.
Wear your swim clothes and bring your snorkel kit. Today is the day for you to visit one of the most beautiful snorkeling spots in Bali. You can rent your own small boat to take you to the islands, but you can also join the local Menjangan-Tabuhan boat tour.
Menjangan is a small island located 5 kilometers above the northeast part of Bali. Menjangan in Bahasa means deer, the name came from the colony of deers that live in the place. Tabuhan is a tiny uninhabited island located in the middle of the Bali strait.
Both Tabuhan and Menjangan are blessed with turquoise-colored water around the island. You can actually see the difference between the deep sea and the shallow part. The beautiful marine biotas are the next main attraction. Have fun playing with the fishes and be careful not to stomp on the corals!
Day 4: Explore West Bali National Park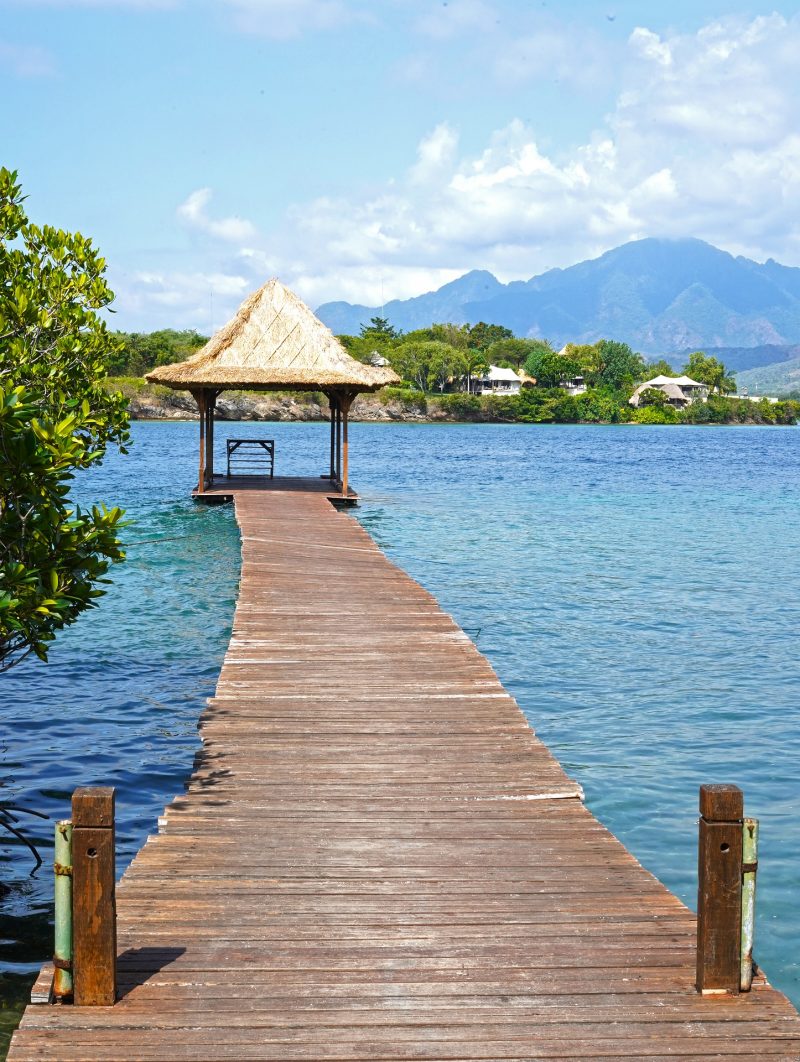 The 100% refreshing West Bali itinerary: how to spend 7 days in Bali is not complete without a visit to its official national park.
Yesterday's itinerary might have tired you out a bit, so today we're looking for a more relaxed schedule. Remember, there are many beaches that you could visit around your resort, but no swimming unless you want to!
Sunrise at Karang Sewu Beach
Located at the edge of the Terima Bay and not far from the West Bali National Park, Karang Sewu Beach is considered one of a kind. The beach combines a pretty sunrise view with green meadows around it. Not many food vendors can be found around the place. This is a clear sign that Karang Sewu Beach is still considered untouched. Enjoy your time there. Let the silence refresh your mind.
Bird Watching and Jungle Tracking
The West Bali National Park is a conservation facility that covers the Prapat Agung Peninsula and is surrounded by mangroves and coastal waters. The 19,000-acre area protects not only forests and mangroves but also 160 species of rare plants and animals like bantengs and Bali starlings. It is said that the national park will remind you of Africa, with its thick forest and savannas.
We suggest you enjoy the beauty of the conservation to your heart's content, and if you can't seem to find the lovely birds anywhere, you can join the Bali Birding Tour in the park.
Day 5: Dive into The Culture & Local Cause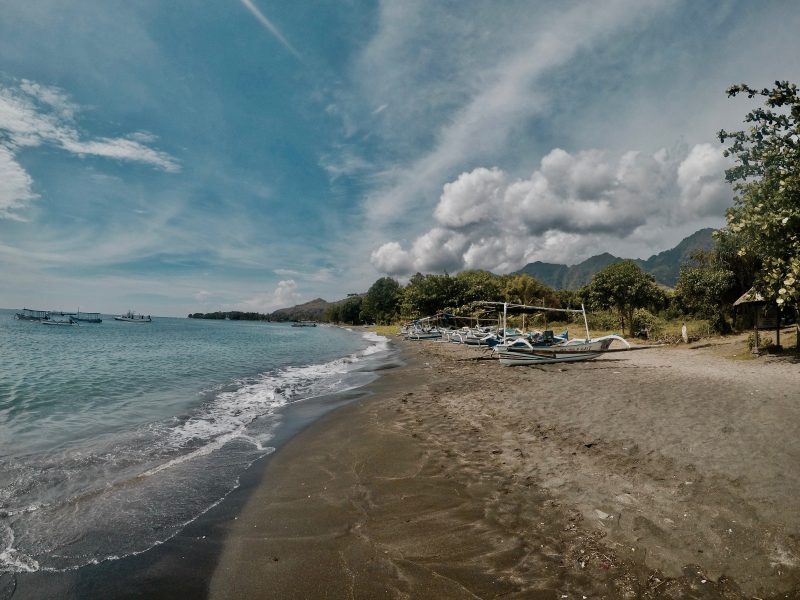 Today is the last day for you to enjoy West Bali! It's a perfect time to explore the culture and the people. Rise and shine because your first destination is best to be visited in the morning.
Sumberkima White Gili Beach
There is a pile of white sand in the middle of the beach which continues to grow over time to form a small island. At high tide, access to the island disappears, so the best time to visit it is at low tide. Don't forget to take photos of this wonder because the size and the shape of the island can change depending on the surges.
Bukit Batu Kursi Temple
At the top of a hill in the Pemuteran Village, there is a temple in which a chair-shaped stone resides. The sacred temple provides a 360-degree view of the village. The stone stairs towards the temple and the scenery around it will remind you of Padar Island in Labuan Bajo.
Pemuteran Turtle Hatchery Project
There is always a good reason to see baby turtles. Pemuteran Turtle Hatchery Project is a movement to protect animal welfare in tourism. The place is small, but there is an abundance of stories that could change your perspective on life.
Day 6: Back to the South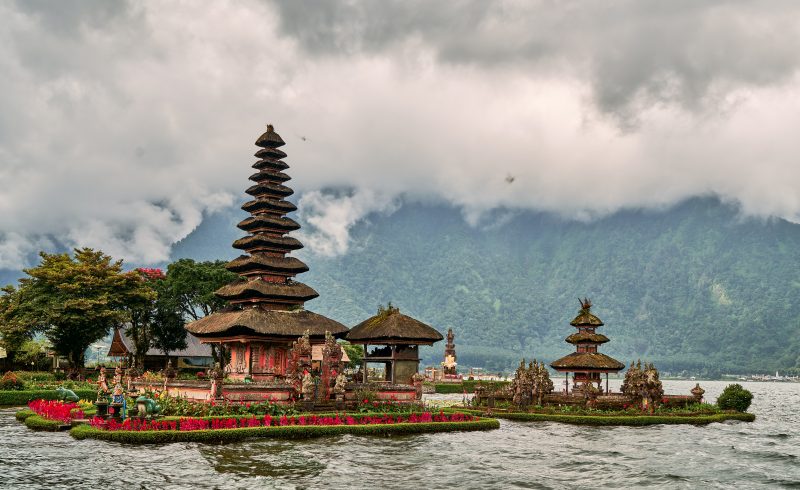 It's your last day in West Bali! Kick back and enjoy. Eat your breakfast while listening to the waves. Make sure to be ready before 11AM, because we're going to visit a beautiful lake before going straight to the South of Bali.
Ulun Danu Beratan Temple
Beratan Lake is located at Bedugul, Bali's highland with an altitude of about 1,239 meters above sea level. The Ulun Danu Beratan Temple at the banks of Beratan Lake is famous for its unique scenery. A temple in the middle of a calm lake with a view of mountains in the far, accompanied by cold mountain air. There's also Bedugul Botanical Garden for you to explore, but make sure to leave the place before 2PM because we're going to catch a sunset at the south of Bali.
Check-in Jimbaran
There are many great places to stay in Jimbaran, it's a perfect place to spend your last night in Bali. Jimbaran is known for its unique dining experience: eating your seafood dinner at the Jimbaran beach with your toes touching the sand. You can get your delicious meal later, just drop off your belongings and go straight to your next destination.
Sunset at Uluwatu Temple
It's said that the holy priest Dhang Hyang Dwijendra decided on Uluwatu Temple as his last worshiping place after a long spiritual journey. The temple is situated on a steep cliff 70 meters above sea level. There's this open space that is used as a stage for Kecak dance. Enjoy the sensational feelings of absorbing the Kecak dance while watching the sunset at Uluwatu Temple.
Day 7: Take a Peek at Melasti Beach
It's the last day of the trip so it's best for you to take it slow. The itinerary today depends on the departure hour of your flight. If you still have time to stroll around Bali, we suggest that you keep your schedule simple and near.
The last destination that you could include in your last-day itinerary is Melasti Beach in Ungasan. It's a nice quiet getaway spot with dazzling sand. A perfect place to end your 7-day journey.
Or you could just have a delicious lunch and look for cute gifts around Jimbaran and Denpasar. It's up to you. We hope that the 100% refreshing West Bali itinerary: How to spend 7 days in Bali really gives you that rejuvenating and peaceful feeling.
Related articles: