New Year's Eve is one of the biggest celebrations in Bali! Even though it is not an official Hindu celebration, people are excited, waiting to embrace the new year to come. Prepare for lots and lots of fireworks, music, and parties. Wash away the sins and sweets of 2016 off and get ready for a fresh, healthy and happy year in 2017. Bali is the place to be!
So, you got your tickets booked to spend this New Year's Eve in Bali, The Island of Gods.
Booked your Bali accommodation? Check! Now, where to go for an amazing start of the year 2017? Whether you want to be where the city explodes with liveliness so you can dance until the sun comes up or you seek a quieter place to retreat to in nature, Bali's has it all! In today's post, we give you an overview of where to go and what to do in different regions of the island.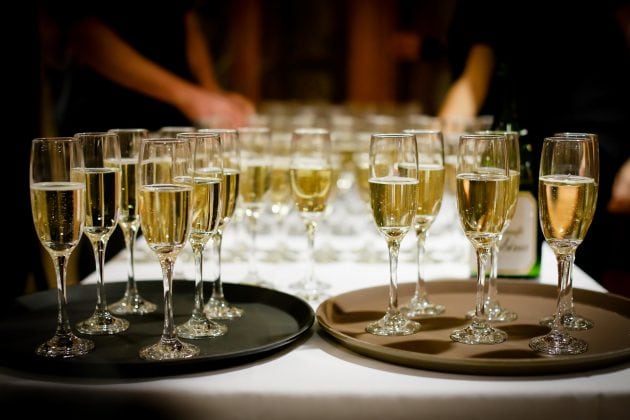 New Year's Eve in South Bali
South Bali is where it all happens! Tonnes of New Year's Eve parties, fireworks, DJ's and dinner feasts. Definitely, the place to be for those seeking action! Especially Kuta, Legian, and Seminyak are the most explosive and trending and it is wise to book your tickets up front. The wide beach that spreads out from Kuta to Seminyak is a busy place where people gather to celebrate New year together and watch the big carnival. For families staying in the south of Bali but wanting to avoid the party scene, visit the annual Puputan carnival on Badung Square. It starts right after the midnight fireworks and the giant handmade puppets are truly impressive. Sanur is the beach to watch Bali's magical sunrise on the first day of 2017, enchanting indeed!
Seminyak
Kuta
Canggu
Nusa Dua
 Ungasan
Sanur
New Year's Eve in central Bali
Far away in the mountains and jungle-fringed rivers of central Bali, you can make a perfect start of the new year! For those seeking a peaceful and quiet place, the Botanical Gardens of Bedugul makes a wonderful place to retreat to. Breathing in the fresh mountain air while surrounded by the magical nature of Bali island. For those seeking culture and a party, go to Ubud. The cultural heart of Bali is alive and happening this New Year's Eve.
Bedugul Botanical Gardens – A huge, stunning tropical garden in the Bedugul area of Bali, close to Beratan Lake and Ulun Danu Temple.
Ubud
New Year's Eve in North Bali
Spending New Year's Eve in North Bali gives you the option to welcoming 2017 intimately at a quiet place with your closest family in your resort or villa but you can also head out to party.
Lovina
Related: How to plan for a family Christmas in Bali
Now that you know where to go for an amazing New Year's Eve in Bali, let the champagne flow! Enjoy the magic of this tropical island in the Indian Ocean and expect the sun to kiss you awake gently on the 1st of January, welcoming 2017 warmly indeed!
Looking for some romantic ideas instead? Check out these activities for two!
Selamat Tahun Baru / Happy New Year 🙂
---
See our villa collection in Bali. Selected and inspected by Villa-Finder.com