Tucked away on Jalan Dewi Sita, Ubud, is Juice Ja Cafe. Small, funky and cosy, this little place gives you the peaceful atmosphere from the very moment to you step through its door. Greeted with a welcoming smile and fresh organic juices, you have found the perfect place to spend a leisurely morning, watching the Ubud's life passes by. What's the magic of Juice Ja Cafe? Follow Villa-Bali.com team to find out!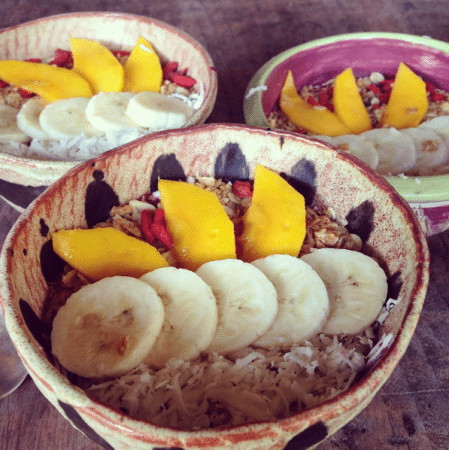 Credit: @juicejacafe
The passion with healthy, organic food
Suzan, the owner, came to Ubud 30 years ago as a ceramicist. Charmed by the grace of Bali's cultural heart, Suzan decided to settle down and built her own ceramic studio there. Ubud in the past was much different from what it is now, with fewer restaurants and healthy choices. Interest in healthy food and experience in food production led Suzan to create something herself – an organic garden where she'd grow fruits and vegetables, raise hens for eggs and a café where she'd turn all that goodness into tasty food.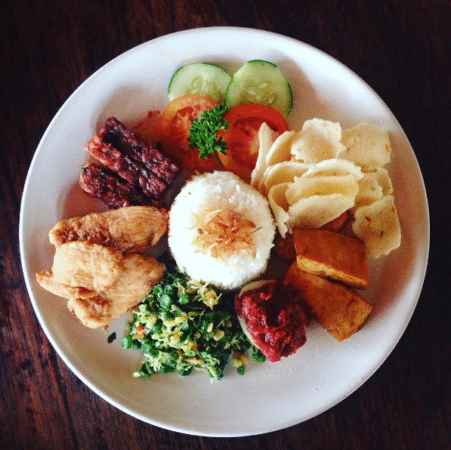 Credit: @juicejacafe
Slowfood principles
Have you heard about Slowfood principles? Founded by Carlo Petrini in 1896, the Slowfood movement is aimed to promote good, clean and fair food.Following these principles, Juice Ja Cafe focuses on producing real, organic, seasonal food to show appreciation for local food and nature. They also work with local farmers to bring high-quality produce to customers. "Do something with good intention and enjoy what you do" – that's the spine of Juice Ja Cafe.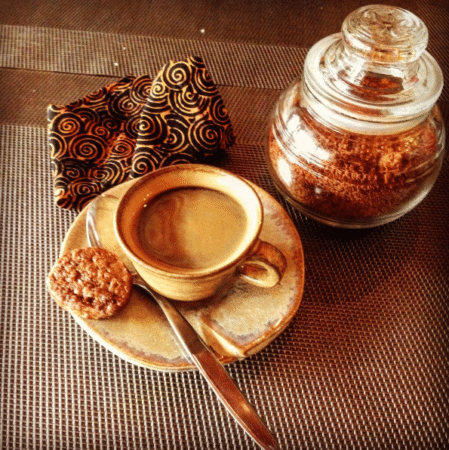 Credit: @juicejacafe
Adding a human touch to a wholesome meal
Juice Ja Cafe stands out despite rigorous competition from emerging cafes and restaurants. Why? Good, healthy food and juices are not the only great thing about the café. Every customer who comes there will be greeted by the friendly staffs, those who know you by name and remember your favourite order. When you come to Juice Ja Cafe, it feels like coming home. You know that you are in good hands.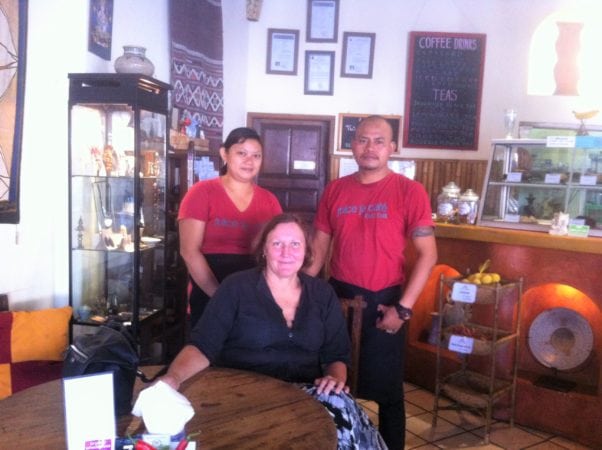 Related: Go Green: Vegetarian Eats in Ubud
The next time you are in Ubud, drop by Juice Ja Cafe at:
Address: Jl. Dewi Sita, Ubud, Gianyar, Kabupaten Gianyar, Bali 80571
Phone number: +62 361 971056
8:00 am – 11:00 pm
---
See our villas in Ubud. Inspected and selected by Villa-Finder.com