Moving on from Part 2 of our series, I'll share tips on how you can engage in sustainable travel across various stages of your trip, as well as highlight businesses that are getting it right. In today's post, I'm looking specifically at the late stages of your journey – like shopping, dining and booking travel activities.
Know what you are buying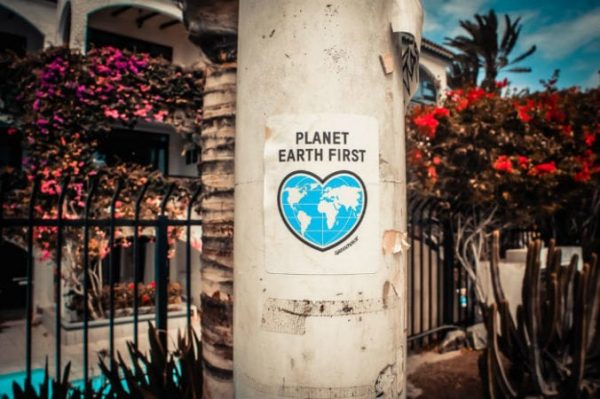 A little education can go a long way to in understanding how your purchases, consumption and actions impact upon the local communities while you're travelling.
Here are a few practices that you can easily adopt:
Know your labels: Fair trade and sustainability practices have evolved quickly over the past few years, so do your research to keep updated on

what the different logos, labels and certifications mean

.

Get clarity on what local means: There isn't a single, fixed definition for "local", so check in with the restaurant on how they define it. Conduct follow-ups, such as checking if restaurant reviews are aligned with a restaurant's sustainability claims.
Shop local: Foreign-owned businesses are often widespread in popular tourist destinations, so buying local is essential in showing support for local producers, and to ensure that profits are invested into the local community. If purchasing from foreign-owned businesses, do a search up on their sustainability and fair trade certifications and practices.
Buying green: Check out local eco-friendly businesses
Fair Furniture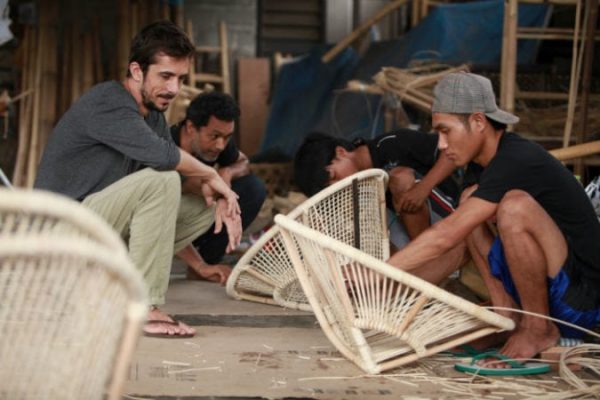 Fair Furniture produces furniture crafted out of natural, sustainable materials, create minimal impacts on the environment and abides by fair trade practices with local artisans it works within Mexico, Bali and the Solomon Islands.
Beyond its operations, the company is also working on a research report for environmental NGO NRDF, which could help establish industry guidelines and sustainable practices for businesses looking to source for materials or produce in the NRDF project areas on the Solomon Islands.  
They deliver worldwide, so if you need a new piece of furniture in your home, why not be more environmentally conscious about it?
Indosole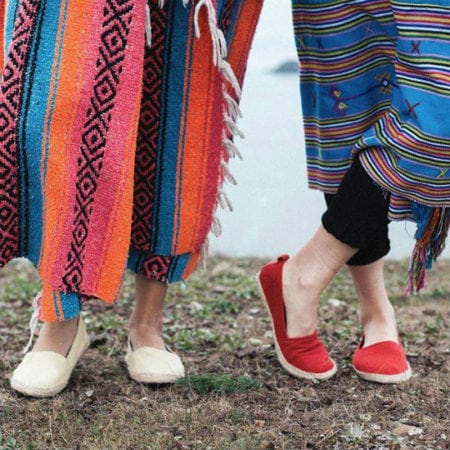 Old tires are one of the largest contributors to the waste management problem in Indonesia. Rubber tires take up to 50 to 80 years to decompose, but the problem is compounded due to the country's lack of infrastructure and waste disposal education.
In producing its range of shoes and sandals, Indosole aims to address several prevalent issues: reducing waste through crafting products from repurposed tires, ensuring that no fuel-powered machinery are used in its production processes and establishing fair trade practices for its workers. Cute, durable and environmentally friendly, what's better than that?
HuskeeCup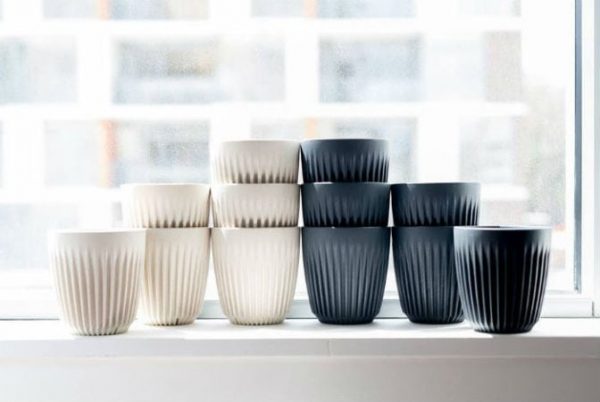 Globally, over 1.35 million tonnes of husk waste is generated each year from coffee production. While it's been used as a fertiliser supplement and carbonised fuel source, there isn't an economically viable and sustainable manner of dealing with the byproduct.
Here's where HuskeeCup comes in to address the issue – by creating reusable cups made of coffee husk and organic resin. Beyond its products, the organisation seeks to minimise waste through using eco-friendly production materials, as well as sustainable packaging and transportation of their cups. A cute gift from Australia for your friends and family!
Ecobricks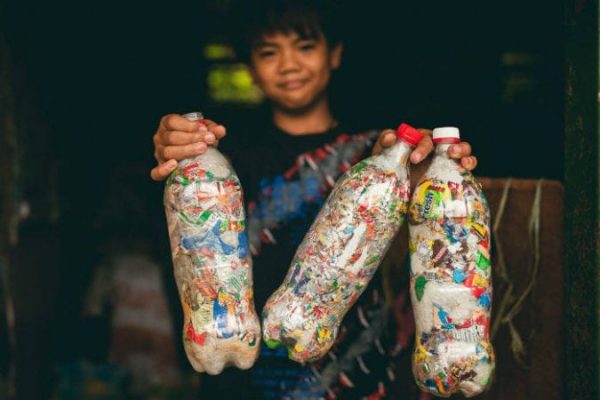 It's no secret that plastic takes a heavy toll on the environment. It doesn't biodegrade and eventually breaks down into pieces that are absorbed by plants, fish and animals that we consume. When burned, petrochemicals in plastic form dioxins, which pollute the environment through fumes and ashes.
Founder Russell Meier arrived at a solution through creating Ecobricks – plastic bottles that are packed tightly with non-biological waste to create a reusable building block. Since 2012, ecobricking has been implemented worldwide to construct schools, health centres and furniture. It's a global movement that both locals and travellers can build and contribute towards.
UnPackt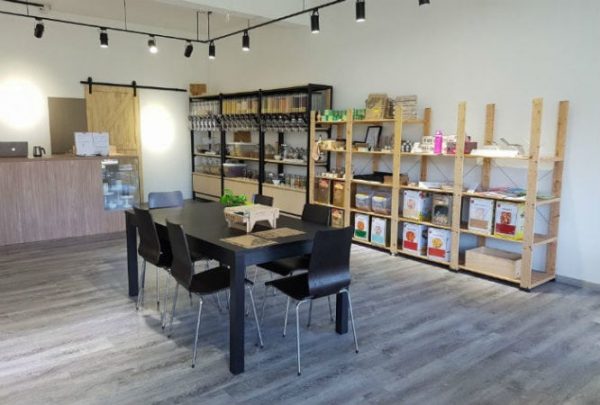 UnPackt is taking the lead in Singapore's zero-waste scene by being the first package-free grocery store to be set up. It's a timely measure, considering that the country generated 800 million kg of waste last year – of which just six percent was recycled.
Dried food products and cleaning supplies are now available for sale. UnPackt is looking to increase its offerings to include organic fresh food produce, as well as body wash and shampoos at a later stage. And while reusable containers are sold in the store, UnPackt also runs a recycling program where clean containers can be donated and used by customers without their own containers. 
Choose activities that limit your environmental impact
Beyond participating in preservation and sustainability efforts, the green travel movement has expanded to include doing good in the destinations that travellers visit – such as joining in short-term volunteer opportunities. Here's how you can contribute:
Be mindful of your trash: Going on an outdoor excursion? Bring along a small bag so you can keep your trash, and dispose of them properly after your trip.
Do your homework: Before picking a tour operator, do your research on their sustainability practices, memberships with environmental organisations and any labels, logos or certifications they have.
Prepare a checklist of questions: For wildlife attractions, you'll need to check if the organisation allows for riding, or any form of interaction with the animals. For tours that claim to give back to the local communities, it's important to check the percentage of profits that go back to the locals, as well as if manpower or supplies are sourced locally.  
Get innovative: There are many ways you can give back. Contribute to non-profits like

Pack For a Purpose

, where travellers can make use of available luggage space to bring much-needed supplies to the communities that they visit.
Visit.org
From culture tours to experience the traditional Lao Baci Ceremony, to visiting an elephant foundation and interacting with local mahouts, Visit.org offers a whole host of travel activities that have been vetted through a comprehensive set of criteria – such as ensuring that proceeds are reinvested back into the community, developing activities that are environmentally sustainable and facilitating meaningful, respectful interaction with local communities.
P.S. Do have a look at the first and second posts in the series, if you haven't already read them! 
---
See our villas in Bali. Inspected and selected by Villa-Finder.com.