Ask any Bali-goer where the best surf break is in Bali and they'll most probably tell you it's in Uluwatu or "Ulu" as they may call it. Located on the beautiful Bukit Peninsula in the south of Bali, Uluwatu is the ultimate beach destination on the island and it's a paradise for surfers! The beautiful area has dramatic clifftops, tropical greenery, dreamy white sandy beaches, and bays. There are many cafes, bars, beach clubs and restaurants to check out when you're not out on the water surfing the waves. Uluwatu has a laid-back vibe, and you are most likely to fall in love with this place. Planning to go surfing in Uluwatu? This blog is for you.
Surfing in Uluwatu
The area has several breaks, including Uluwatu, Padang Padang, and Bingin, each with unique characteristics. The waves in Uluwatu are famous for being powerful and consistent.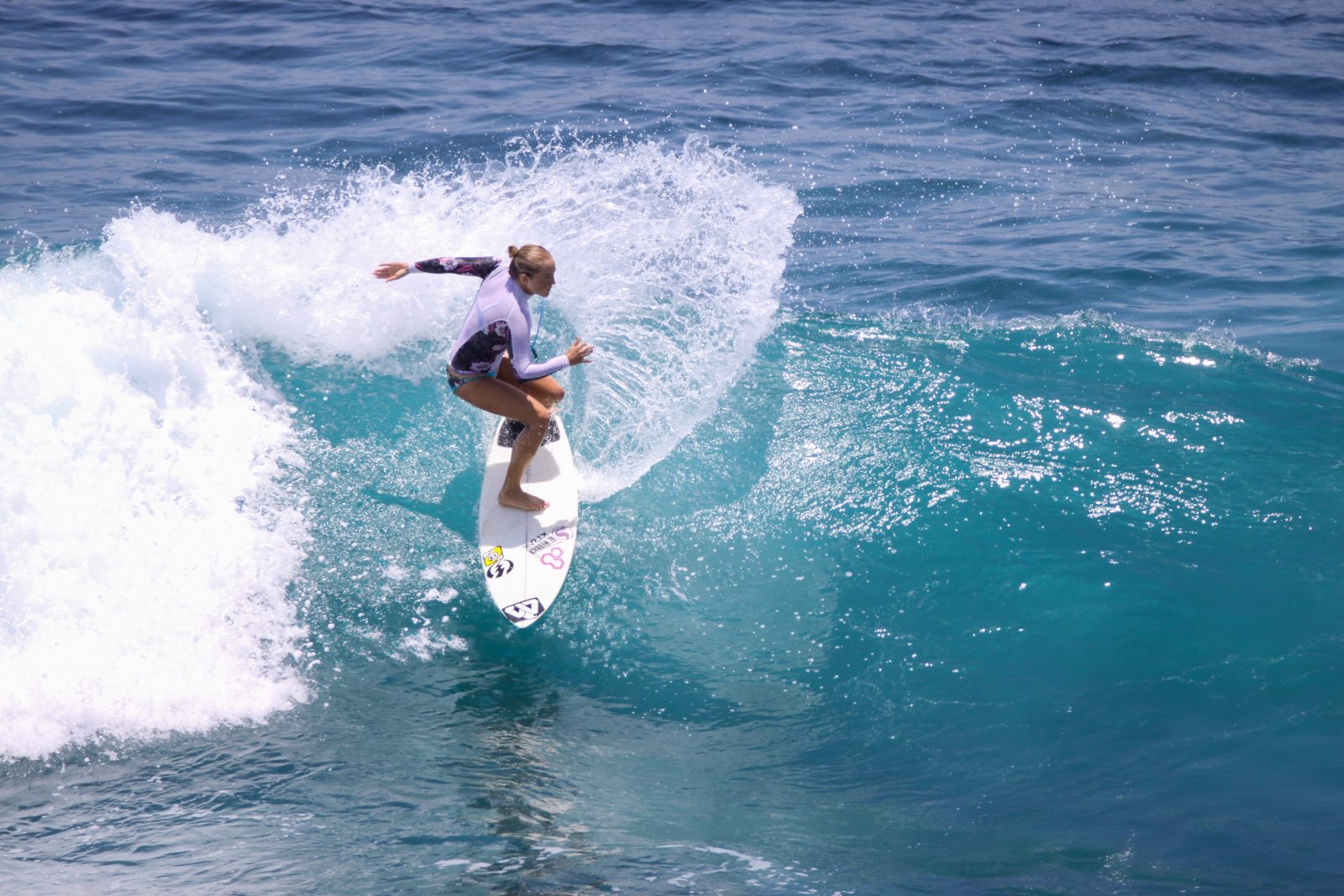 The Uluwatu break is located beneath the famous Uluwatu Temple and is known for its long, barreling left-hand waves. This break is best surfed at mid to high tide, and during the dry season when the swell is typically larger.
Padang Padang is another famous break in the area, located just a few kilometres north of Uluwatu. The waves here are also left-handers and can be quite challenging due to the reef bottom. This break is best surfed at low to mid tide and during the wet season when the swell is typically smaller.
Bingin is a less crowded break located just south of Padang Padang. The waves here are shorter and more playful, making it an excellent spot for intermediate surfers. This break is best surfed at mid-tide and during the dry season when the swell is mostly larger.
Best surf breaks in Uluwatu
5 different peaks make up the waves in Uluwatu, turning on at different tides. They all break left down the reef with differentiations in the size of the swells. Let's take a closer look at Ulu's 5 most common waves.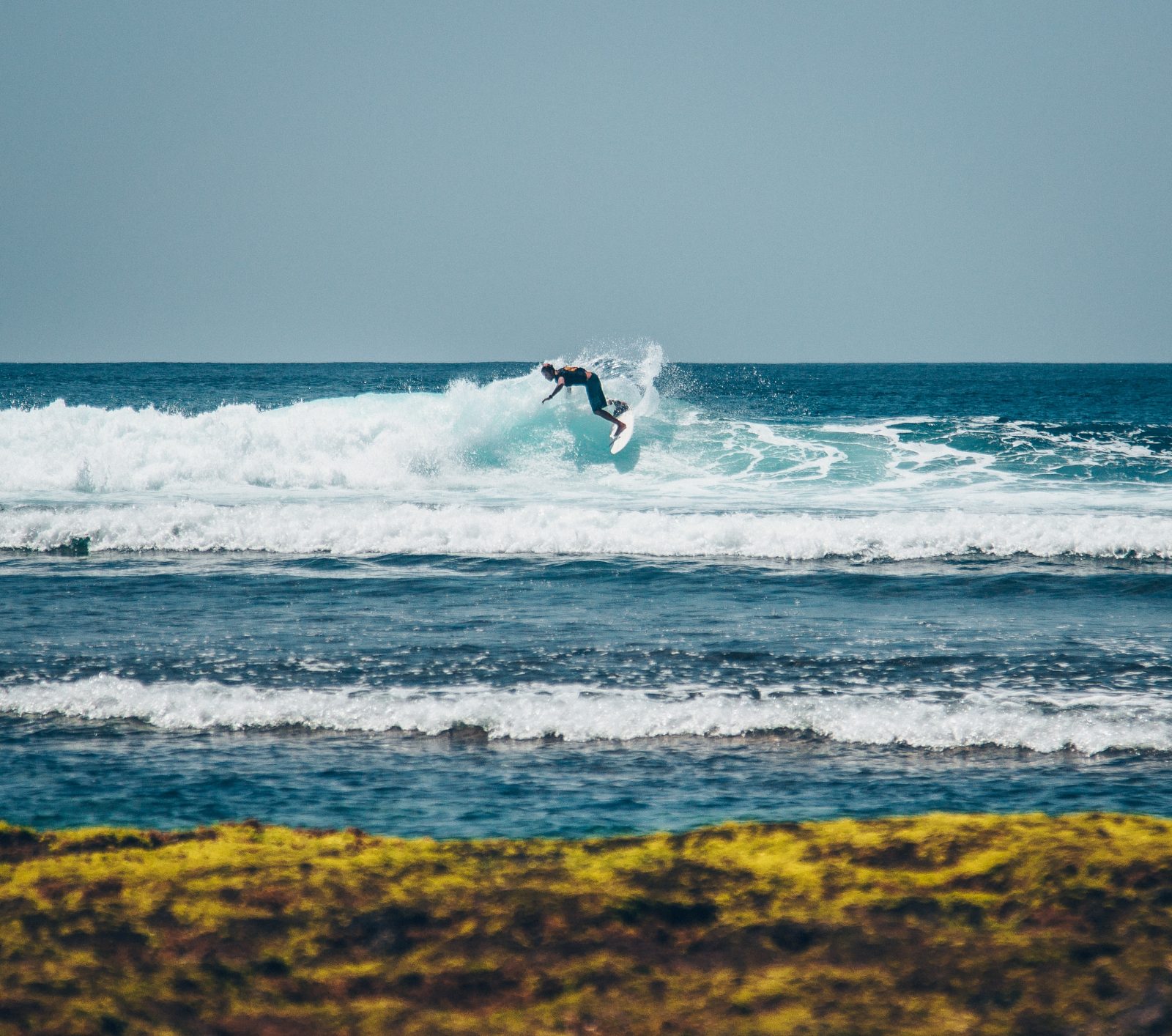 1. Temples Waves
These waves break heavily and fast on shallow water. Temples are mostly less crowded as you need to paddle out quite far up the reef. It could be a good option on small swell days.
2. The Bombie
These waves are truly spectacular to see! Whether you're a surfer or not, if there is a considerable swell running and you're on holiday to Bali you will want to see this spectacle of nature! These waves are fast and powerful, running in deep water. It has some of the most giant waves that have been ridden in all of Indonesia. Paddle speed is essential, and it's for experienced surfers only.
3. Outside Corner
Outside Corner is located on the peninsula's western side and is known for producing consistent and powerful hollow waves breaking over a shallow reef. Outside Corner is one of the most popular Uluwatu peaks, as it can be surfed at all tides. On a big swell, these waves are best ridden at low tide. Do note that these waves are for experienced surfers only!
4. The Peak
The Peak is a surf break with fast and powerful waves that break over a shallow reef. It is best surfed during mid to high tide. The Peak is located right outside the cave entrance in Uluwatu. The consistent waves make it a popular surf spot that can get crowded and competitive. The Peak is suitable for intermediate to advanced surfers, as the wave can be challenging and requires good wave knowledge and surfing skills.
5. The Racetrack
The Racetrack is known for waves that produce long and hollow barrels. Many surfers start at Racetrack but end up at the peak because of the current. However, the racetrack offers the best section of the reef with the longest rides. The Racetrack starts where you exit the cave, and it runs past the corner of the cliff towards Padang Padang Beach. It gets dangerous at low tide.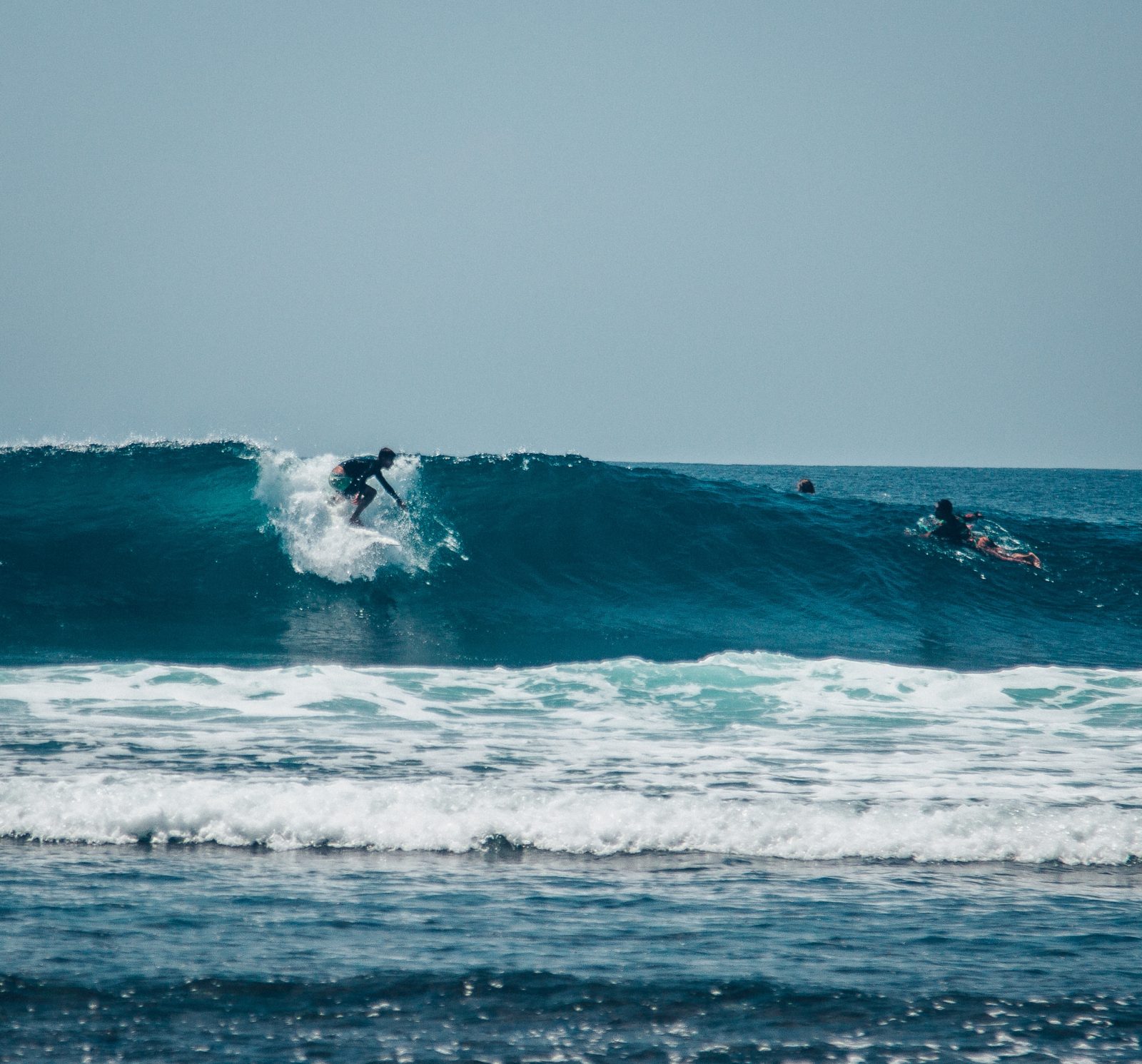 Before you paddle out, be sure to:
Know your level of skill! Uluwatu has challenging waves, so being honest with yourself about your skill level is essential. If you are a beginner, it may be wise to take lessons and start at the most beginner-friendly beaks in Uluwatu.
Check the conditions before paddling out. Do check the surfing in Uluwatu report! 
Wear appropriate gear: a surfboard with good paddling speed and manoeuvrability, a leash, a wave and a wetsuit. Surf booties are also recommended to protect your feet from the reef.
Getting in and out of the surf
Climb down the stairs on the famous Uluwatu Cliff, and you can either start paddling out to sea straight away or walk 100 metres across the shallow, sharp reef, depending on the tide. During high tide when you can start paddling right away. Avoid drifting with the current, as you will be in the way of surfers riding Racetrack. Also, if you're not a strong paddler, you might get dragged over to the shallow and sharp reef and hurt yourself. Timing is the key! You will need to find the right gap between sets. You can also turn left when you're in the cave beneath the Uluwatu staircase, leading you towards Suluban Beach. Here you can walk further down the beach and make your way to Temples.
Exiting the surf can be challenging. During low tide, you can walk back on the reef, but on a high tide, with water surging in and out of the cave, it is challenging to paddle your way in. The bigger the swell, the stronger the current, always running towards Padang Padang. To avoid being carried away by the current, it is best to ride a large rolling whitewater set wave into the cave. If you miss the cave, you are in for a long paddle around the cave (around 15 minutes) and an even longer walk back to your starting point in Uluwatu.
Uluwatu Surf Paradise
To sum it up, Uluwatu is a surf paradise! The waves offer a wide range of surfing experiences, from challenging to playful and beginner-friendly. However, it's essential always to be aware of the conditions and to always surf within your skill level. One thing is for sure, you will love Uluwatu, and we recommend booking one of our gorgeous surf villas in the area to make your surf holiday to Bali unforgettable!