We all know, environmental sustainability is a huge global issue. Now, the travel industry is not exactly an eco-friendly industry either. Air traffic causes major air pollution, shooting tons of C02 up in the air and contributing heavily to global warming. During peak hours, there can be as much as 10,000 planes in the sky. By 2040, more than 50,000 planes will be in service. Apart from that, natural water reserves are exploited by the swimming pools of big hotels and resorts. So what is the solution? What can you do? Well, we can't solve this massive problem on our own, but if we all, individuals and businesses, start doing the right thing on a small scale, the impact can be big.
We love our planet and we love Indonesia. Knowing that rainforests are cut down on a massive scale, we strongly felt we had to do something. In March 2018, we joined Reforest'Action to save the mangroves and stop air pollution in Indonesia. For every booking made on our website, we plant 1 mangrove tree on the island of Sumatra. To date, we have planted 1,888 trees and we can't wait to watch them grow into beautiful mangrove forests.
See our progress here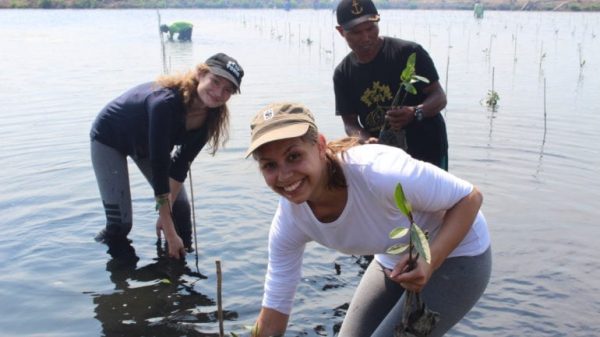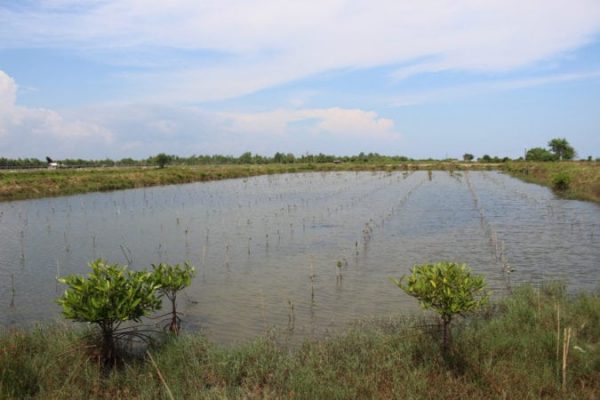 How can you help?
The first thing you can do is to 'live a little greener'. How? Well, there are many things you can do – so many, that it can be hard to know where to begin so let's begin with a plan on how to travel more sustainably on your next holiday. For starters, you can look for eco villas to stay at. Eco villas are not only sustainable but also beautiful, built with natural materials such as bamboo, teak wood and rattan. They make very special places to stay and at the same time, your stay at this sustainable luxury villas helps to save our planet. Use the filter to make your search easier!
We have made it easier for you to find eco-friendly villas in Bali. Simply use our filter to find your next holiday home!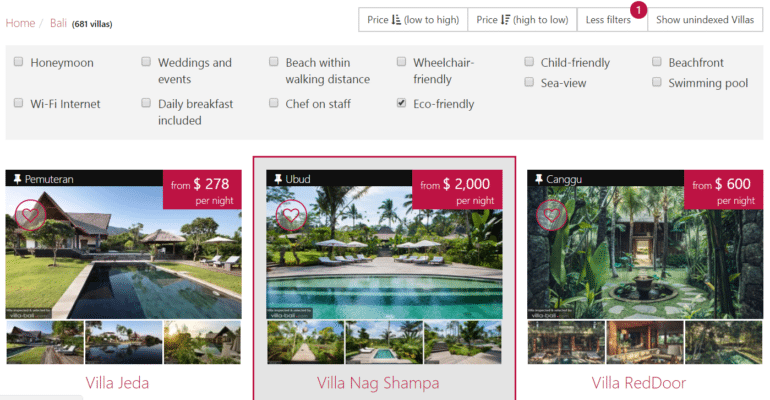 Furthermore, you can choose to support eco-friendly businesses. On Bali Island, for instance, there are plenty of shops selling sustainable clothing, accessories, footwear and so on. Choose to shop here for unique gifts and souvenirs and you'll be giving something back to the island directly. There are also more and more cafes and restaurants choosing to replace plastic straws with bamboo or metal straws and they often go together with healthy organic food made with local produce. Eat at these places and you have already made a change, for all these little things help, just like 1 tree helps to grow a forest.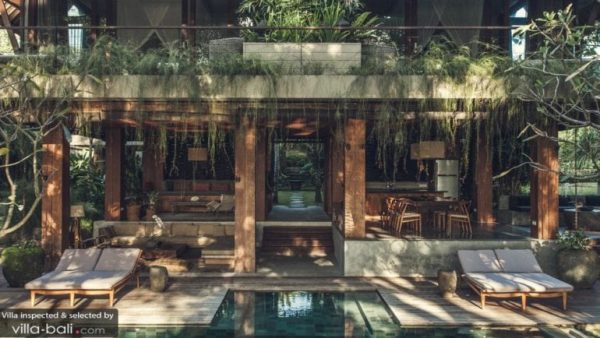 You can also visit the ReforestAction website and plant a tree or two yourself or you can rent that beautiful eco-villa in Bali, Phuket, Samui, Sri Lanka or Mauritius through our booking websites and we will plant that tree for you. Together we can make a difference! Looking for more inspiration on how to travel sustainably? Our Sustainable Travel Guide to Bali is coming out soon.
What is Reforest'Action about?
ReforestAction is a really cool tree initiative, planting trees all around the world to reforests instead of deforest. Reforest'Action takes things "one tree at the time" gradually making our world green as it should be, saving the planet for our future generations. Their 'crowdplanting' idea is unique: trees are planted on their digital platform and they make sure the trees are actually planted in the ground, not only in Indonesia but also in France, Spain, Portugal, Morocco, The United States, Haiti, Senegal and Peru.
This social enterprise was founded in 2010 by Stephanie Hallaire and on this very day, more than 2 million trees have been planted worldwide. In every country, different trees are being planted. It's 5 species of mangrove trees in Indonesia but cacao trees in Haiti, and the reforestation not only greens up our planet but it also supports local communities – helping the planet and the people. Our team at Villa-Finder, is proud to take part in this action to save our world and we love the weekly updates on how our mangrove trees are planted and growing.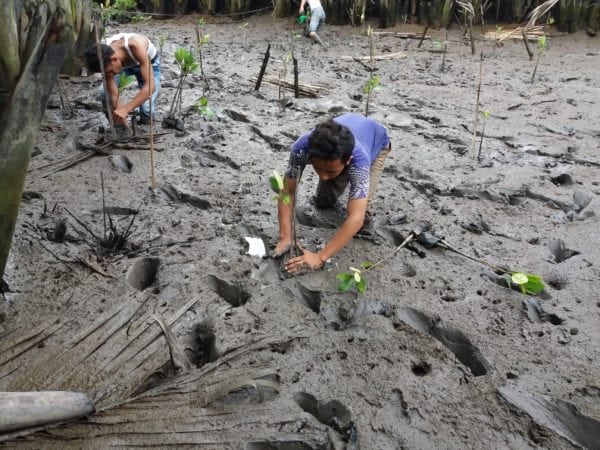 More about palm oil
Sumatra is one of the most affected places in the world by deforestation. To give you an idea of the scale: there is 1 football field of rainforest destroyed every 10 seconds. The rainforests of Sumatra disappear twice as fast as they do in the Amazon. Mangrove trees are replaced with oil palms for the production of palm oil. The palm oil industry brings a lot of money to the country but it comes at a higher price than governments should be willing to pay. The massive deforestation is not only catastrophic for all of the animals living in these forests, but it also releases carbon into the air leading to global warming.
Take action now, the planet needs you!
Plant a tree yourself or book a villa and we will plant 1 tree for you!
Related: Check out Villa Finder's personal favourite villas!
---
See our villas in Bali. Inspected and selected by Villa-Finder.com.