Beaches, beaches, endless beaches… Uluwatu is all about stunning white sandy beaches hidden away below dramatic limestone cliffs. Located at Bali's gorgeous Bukit Peninsula on the southern tip of the island, Uluwatu is a surfers' paradise but there is much more to the area than that. Uluwatu has a lively and laidback atmosphere with a fabulous mix of luxurious cliff resorts and shabby beach shacks. We highly recommend exploring Uluwatu on a motorbike, stopping wherever you like to go swimming, surfing, eating and drinking. With rugged natural landscapes, amazing surf spots, epic beach clubs and sacred clifftop temples, Uluwatu is a stunning area on the southern tip of Bali with plenty of things to see and do. Here are 15 things to do in Uluwatu:
1. See the clifftop Uluwatu "Monkey" Temple
Believed to protect the island from evil sea spirits, the 11th-century Uluwatu Temple sits on a steep 70-metre cliff in Uluwatu on the southern coast of Bali. It's a sacred place with magnificent views of the Indian Ocean and the world-famous Bali sunset. Stroll around the clifftop and watch the crashing waves down below. You will most probably meet some monkeys along the way and you can take beautiful photos. The Uluwatu Temple, also known as Pura Luhur Uluwatu, is one of the best places to watch the sunset and you can also watch a traditional dance performance around sunset time telling the ancient Hindu saga of Rama and Sita. Tickets can be purchased onsite.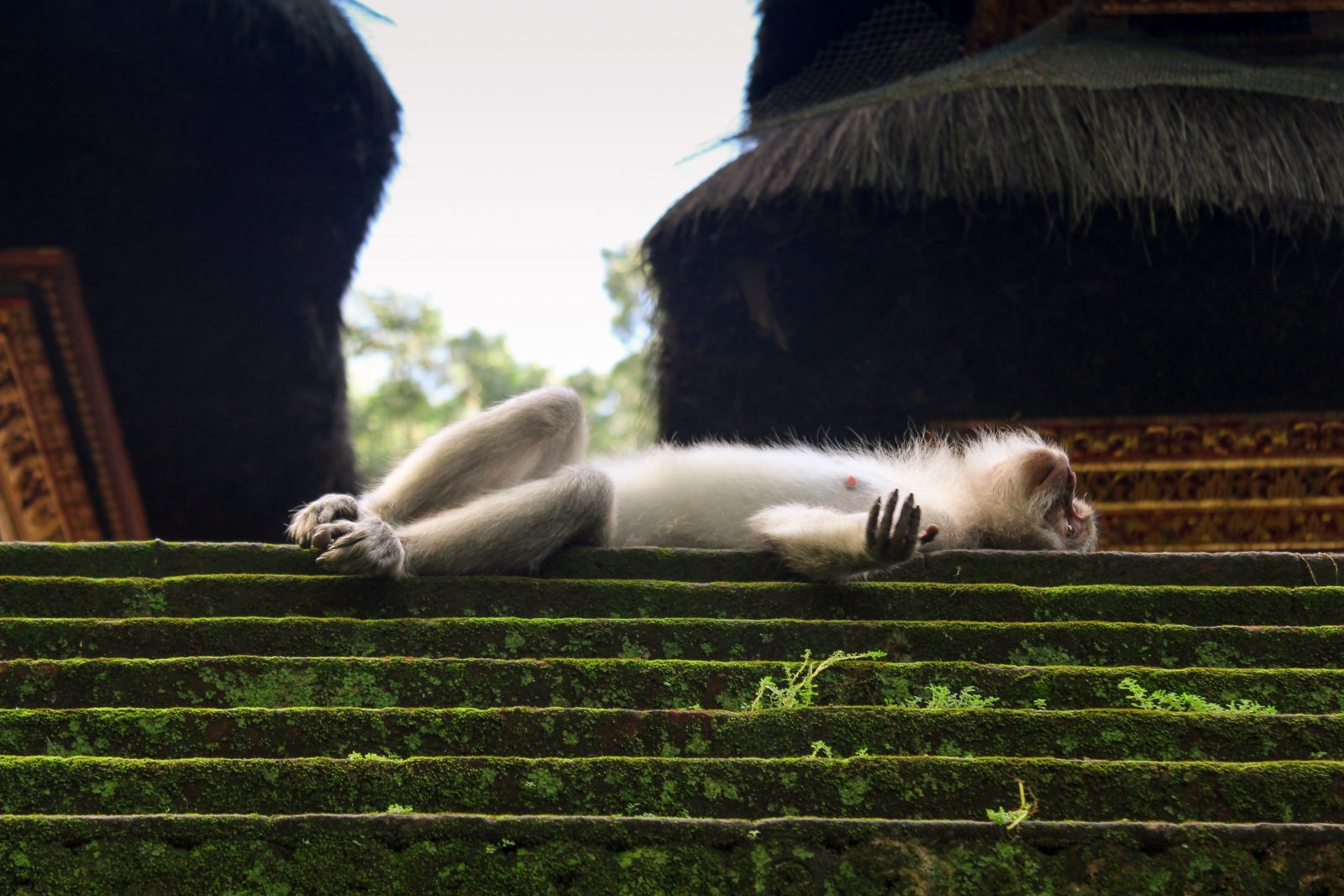 2. Surfing at Bingin Beach and more
As we already mentioned above, Uluwatu is a surfers' paradise. Surfers from all over the world travel to Uluwatu in Bali for the many gorgeous beaches with high waves and world-class surf breaks. If you're a first-timer, we recommend starting at Padang Padang or Dreamland. Regulars will head out to Bingin Beach, Thomas Beach, Nyang Nyang, Uluwatu Beach or Balangan Beach.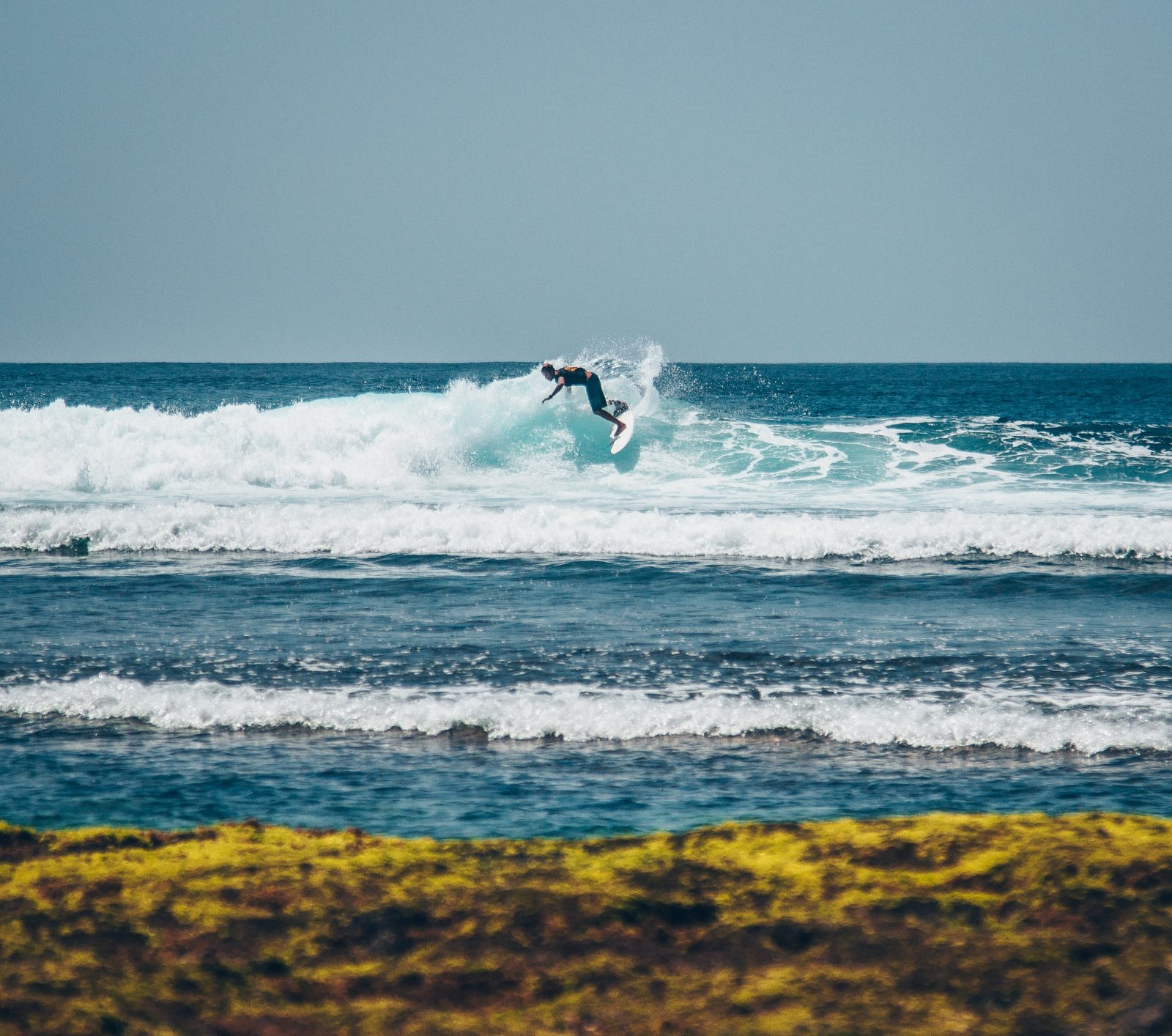 Related: A surfers holiday in Bali: best villas near amazing surf beaches
3. Relax with a massage
Whether you enjoy a massage on the beach or you prefer to visit one of the beautiful spas in Uluwatu, you are in for some pampering! Dream away to the sound of the sea while undergoing a traditional Balinese massage to relax every muscle in your body. On many beaches in Uluwatu, there are ladies walking around with big smiles happy to give you a massage on your beach sarong or reclining chair. There are also many beautiful ad luxurious spas you can visit. They are like mini paradises on earth with relaxing music, essential oils and heavenly spa packages.
4. Eat fresh seafood!
Just a short drive away from Uluwatu awaits the famous Jimbaran Bay – the place to be for freshly grilled seafood. Caught in the morning, and grilled in the evening, Jimbaran Bay has a seafood market and on the beach, there are many seafood restaurants. It's not the cheapest place to go out for dinner but hey, it's the best seafood on the island so let's go!
5. Spend the day at Sunday's Beach Club
Are you up for a bonfire on the beach? Head to Sunday's Beach Club and spend the entire day there. The beach is beautiful, the water is clear and perfect for swimming, there are watersport activities such as stand-up paddle boarding and there is more… live music, DJ sets, bonfires, with bean bags on the beach and marshmallows. It's wonderful and also great fun for families! The food is delicious and you can go for a beachside massage. What more could you wish for?!
6. Epic infinity pools
With all those dramatic clifftops, Uluwatu has the best and most incredible infinity swimming pools. Surely, you will have a private pool at your private villa but how about swimming in a glass-bottom cliff pool? It's a unique experience and you can have it at Oneeighty in Uluwatu, Bali.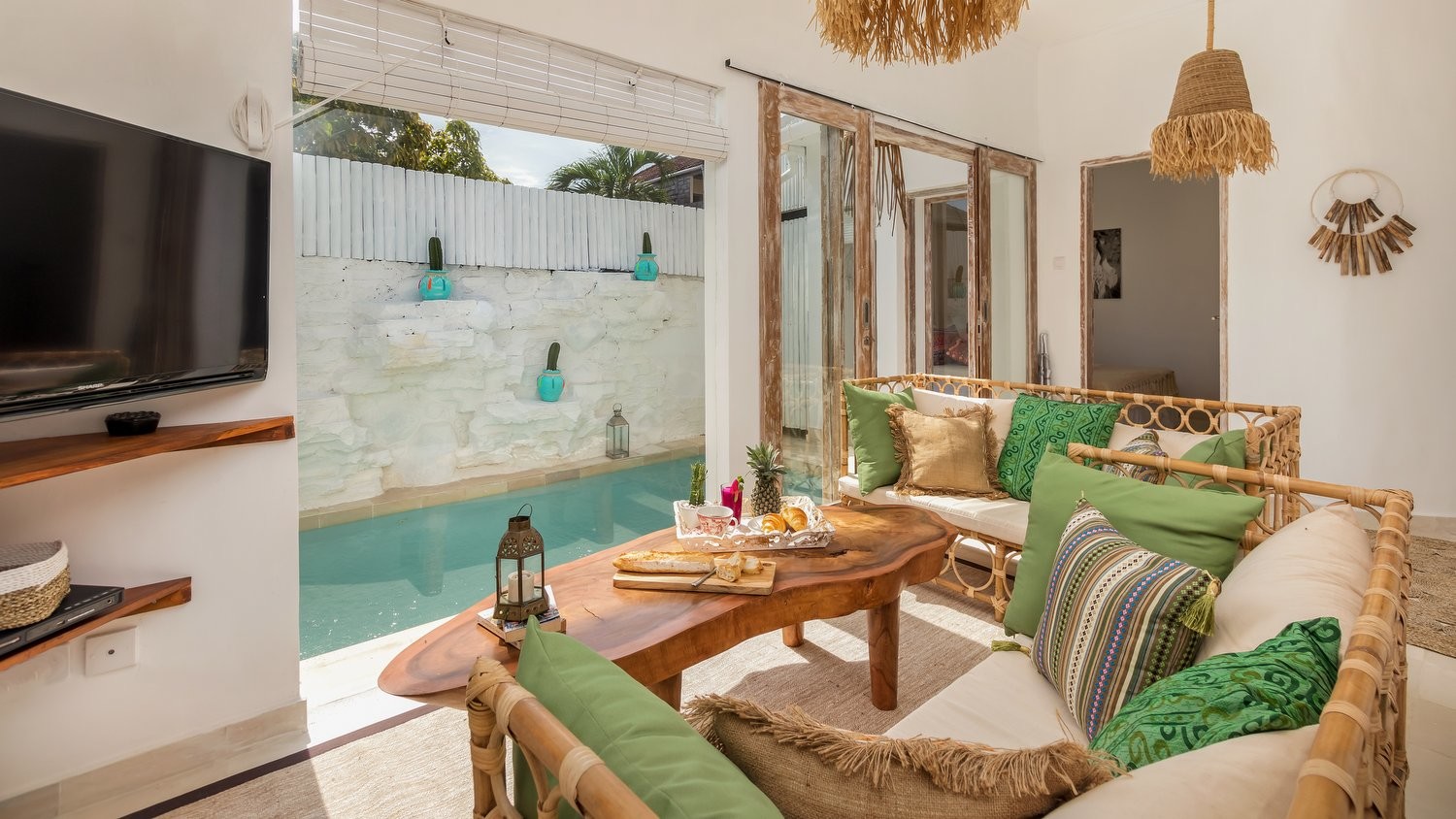 7. Shop at unique shopping boutiques
Seminyak is the most famous shopping destination on the island but Uluwatu is also a great place to go shopping. There are many unique shopping and designer boutiques. Swimwear, jewellery, flowy dresses, sarongs and beach bags. Any shopaholic will love it! 
8. How about clifftop yoga?
Uluwatu is not just about surfing, it's also about yoga and healthy food cafes! The perfect ingredients for an unforgettable holiday. What is better than practising yoga to the view of the ocean standing on a clifftop? Check out the Morning Light Yoga Studio at Uluwatu Surf Villas. You can also head to Balangan Beach in the afternoon and join the Sunset Yoga on the cliff facing the Indian Ocean. There are many retreats taking place in Uluwatu. It's the perfect destination for an active surf holiday combined with yoga and meditation.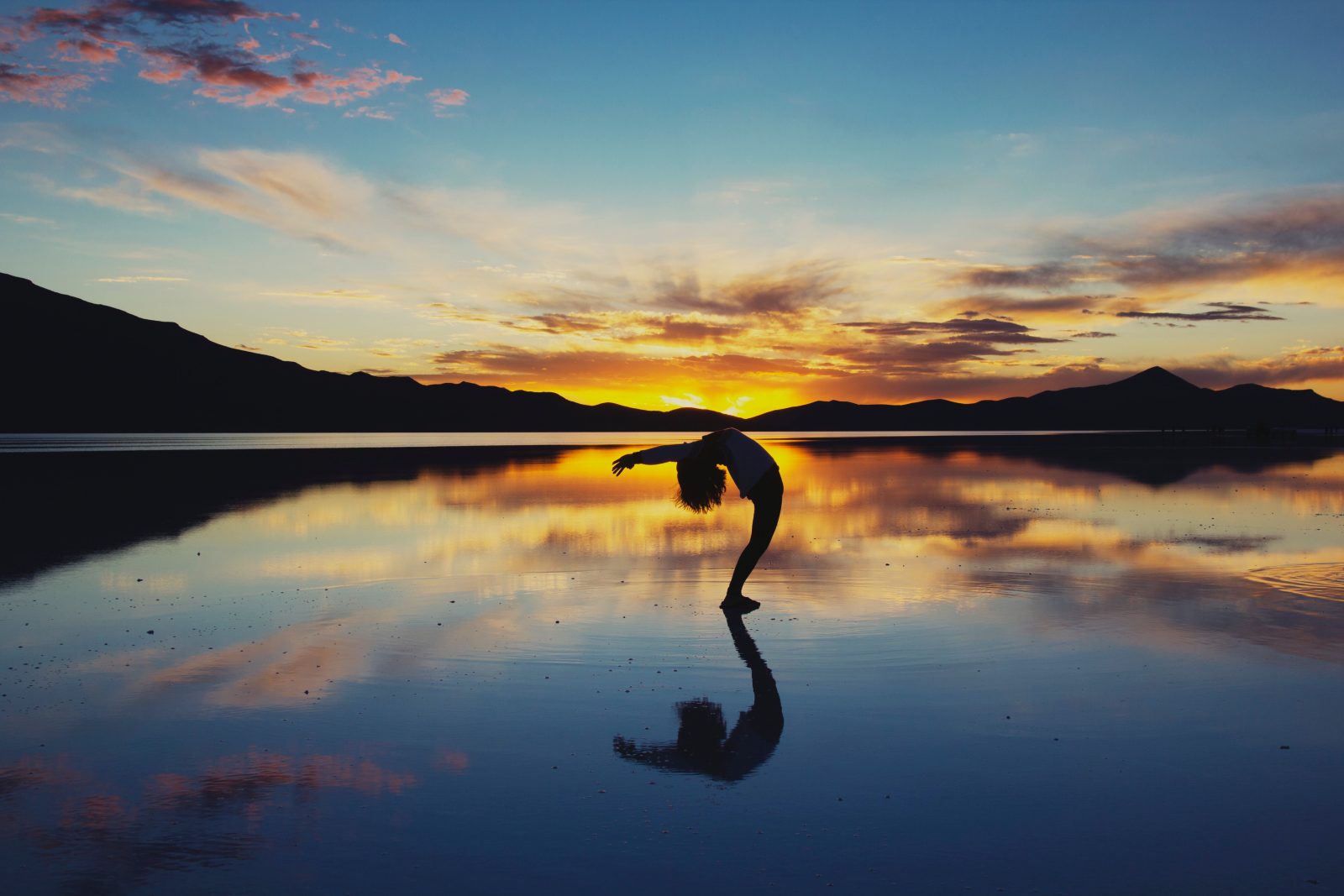 9. Enjoy live music at the Cashew Tree acoustic sessions
The Cashew Tree is one of the most famous cafes in Uluwatu, serving delicious healthy food and smoothies. It's also a much-loved gathering place for locals and expats to come in and enjoy live music. The acoustic sessions are held on Thursday evenings. The ambience is laid-back and friendly. No party vibes but real appreciation for the music. It's wonderful!
10. Party at Single Fin
Single Fin is where you can party and dance all night! Beers, cocktails, live bands, DJ sets and nothing but good vibes. Single Fin sits atop a cliff with gorgeous ocean and sunset views. So, after surfing and a shower at your private Uluwatu Villa, head to Single Fin for sunset drinks and pizza and stick around until the party starts. It's the perfect night out!
11. Relax and swim at Padang Padang Beach
Padang Padang is a lovely white sand beach situated between the cliffs. Have you watched the movie Eat, Love, Pray? Padang Padang beach was one of the shooting locations so you'll be stepping in the footsteps of Julia Roberts! To get to the beach you need to pass through a narrow pathway between the rocks. Also home to a tribe of Macaque monkeys, this place is just wonderfully exotic and tropical. The water is often perfectly calm which is great for swimming or even some snorkelling. Head out further to sea and there are great surfing waves. Feeling hungry? Go get grilled corn near the parking lot. They're delicious!
12. Viewpoint at Balangan Beach
Balangan Beach has charming beach shacks where you can sip coconuts and munch on local food. This beach has beautiful sunset views and it's a famous photo shoot spot for newlyweds and honeymooners. During low tide, you can walk from Balang Beach to Dreamland and back. It's a gorgeous sight with rock formations and bathing pools, reminding of a moon-like landscape. You just have to see it for yourself! Balangan is also a great beach for surfing.
13. Go paragliding at Nyang Nyang Beach
Nyang Nyang Beach is one of those secret spots, extremely picturesque and there is something else that makes this place in Uluwatu unique: you can go paragliding. Nyang Nyang has a long 1.5-kilometre white sandy beach with azure blue waters and awesome surfing waves. Located at the bottom of a cliff, it takes a little hike to get down to the beach and back up again. It's a stunning beach but swimming here is not safe.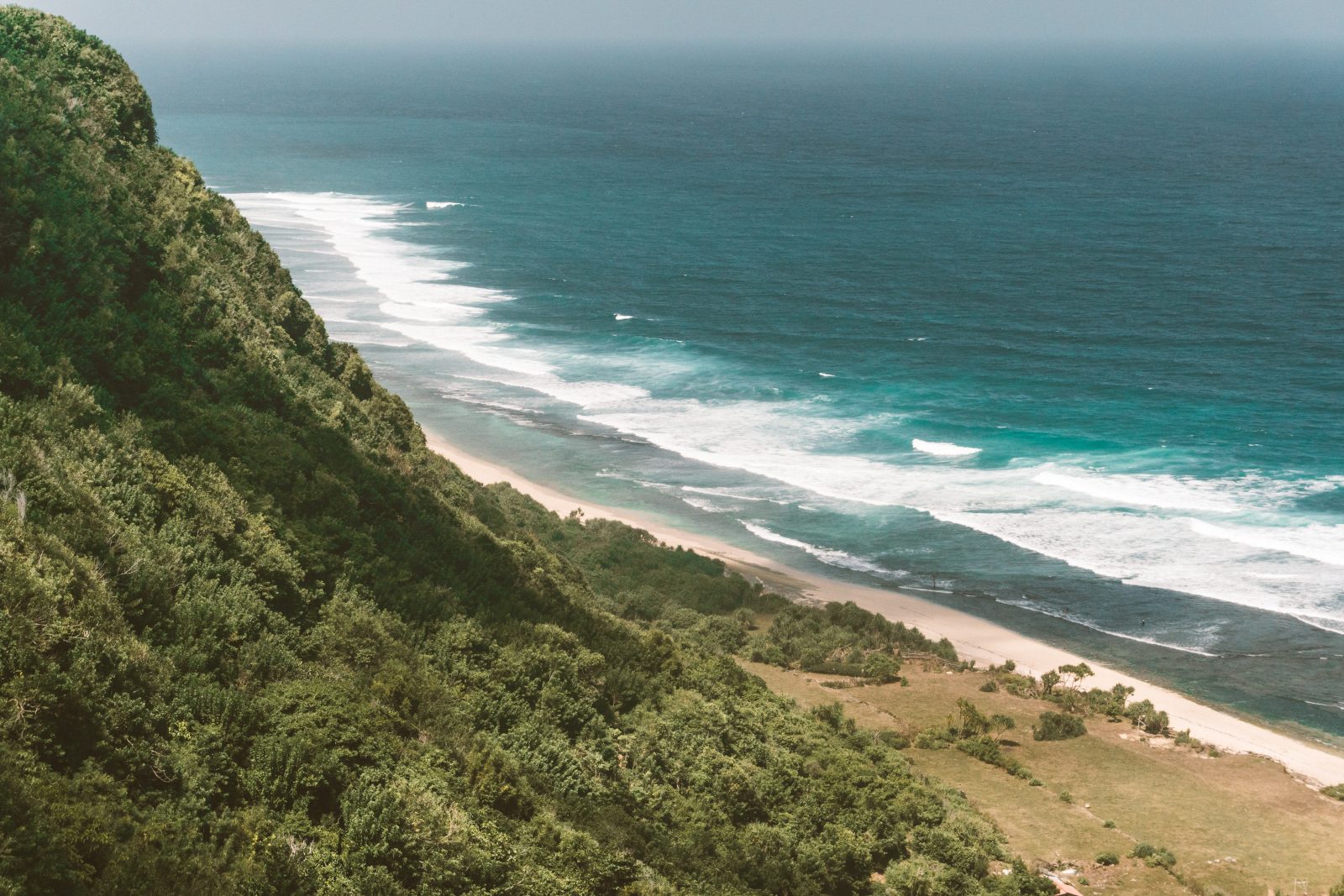 Related article: Bali Beach Guide
14. Explore the amazing cliff clubs
There are plenty of splendid cliff clubs to experience in Uluwatu. Ulu Cliffhouse boasts a fantastic 25-metre infinity pool and comfy lounge beds facing the infinite horizon. The ocean views are breathtaking and the food and drinks are of excellent quality. El Kabron is an iconic cliff club serving delicious seafood and Spanish tapas. There's also a fabulous pool area and sunset deck.
15. Garuda Wisnu Kencana (GWK)
GWK cultural park features a gigantic 120-metre-tall statue of the Hindu god Vishnu riding on the mythical bird Garuda. It's one of the largest monuments in the world and quite impressive to see. GWK cultural park is a 60-hectare tourist attraction with frequent events and exhibitions going on. You can watch traditional performances at the amphitheatre and there are many shops and restaurants to explore.