Have you ever thought that your daily morning cuppa' might be made from coffee beans that have been passed out by a civet cat?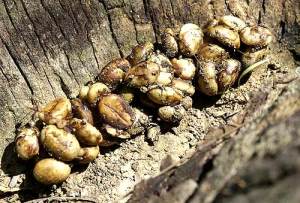 Hmm.. coffee beans picked out from cat droppings? If your first instinct is to grimace at this unappealing thought, you are not alone… Well, rest assured that the coffee beans are cleaned before they are roasted and grounded. Produced mainly in the Indonesian Archipelago, on Java, Sumatra, Bali and Sulawesi, Kopi Luwak is a type of coffee brewed from coffee beans extracted from the Asian Palm Civet droppings.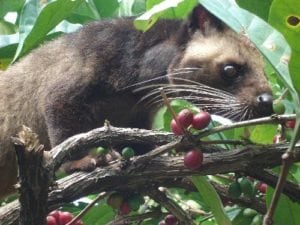 Fans of the coffee claim that the taste is improved through two methods. Firstly the civet cat selects the best, sweetest berries to eat, thus containing the more aromatic beans. Secondly, the digestive mechanisms of the civet ferments the bean to improve the flavour profile. Connoisseurs claim that it gives the coffee a smooth, caramel taste.
The rarity of this coffee has pushed up prices such that it is also known as the world's most expensive coffee. Depending on where you are, a cup can cost up to US30-100 dollars.
Has your interest been piqued, and are you looking forward to trying this coffee for yourself?
Check out the Kopi Bali House in Sanur, which, of course, is famous for its Kopi. It is a three levels high Cafe, serving Western and Indonesian dishes, as well as tea time treats to go along with your coffee. Guests can learn all about coffee at this cultured gem of a cafe. They even have an art gallery of coffee inspired pieces.
Kopi Bali House
Mon – Sun: 8:00 am – 11:30 pm
Pertokoan Graha Niaga Sanur No. 4
Jl. By Pass Ngurah Rai 405E
Unfortunately, high demand for this coffee has led to some controversy around abuse of civet cats who are kept in tiny cages and force fed the berries. Besides ruffling the feathers of animal activists, the captivity of the civet means that it is unable to select only the best berries to eat, thus diluting the taste of the coffee. When you go out to try the coffee, do look out for certificates of authenticity to get the best grade of coffee.
Come back and let us know what you thought about Kopi Luwak? Do you like it, or is it overrated?