You may have already heard about or seen the Gojek motorbikes cruising around town with their striking green jackets and helmets. The Gojek drivers are always busy, getting passengers from A to B in no time for a fair and cheap price. Now, the Gojek services have expanded with lots of handy features in the Gojek mobile app.
What is Gojek?
Gojek is an original concept to Indonesia, founded in Jakarta and now taking over Bali. The app is super handy for everyone when holidaying in Bali. It surely is the easiest and most affordable way of getting around, ordering food and getting some quick groceries without having to step out of the door.
Need some ice for your home-made cocktails but feeling too lazy to face the busy traffic? In the mood for a romantic in-villa dinner with delicious food from your favorite restaurant? Or simply crave for an iced Caffè Latte while hanging out on the beach? The Gojek drivers are everywhere around town, getting what you need, when you need it. Whether you are lazing the day away on a sea-side sun-bed, hanging out by the pool or watching movies in your private villa, the Gojek drivers will come to you wherever you are!
How does Gojek work?
You can download the GO-JEK app on your smartphone for free. A local phone number is needed, so the Gojek driver can contact you to confirm the order. Once you have filled in your contact details, you can use all of the Gojek services and the rest basically shows itself. For food delivery, there is a grand selection of restaurants and local warungs. You also get to see the top picks and the restaurants located closest to you to help you make the best choice.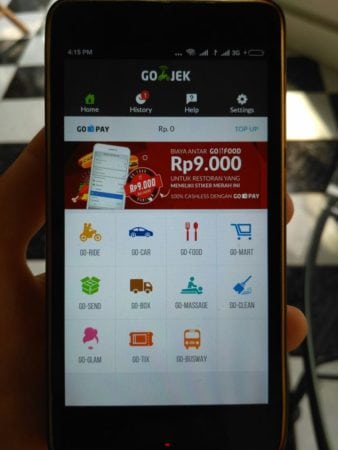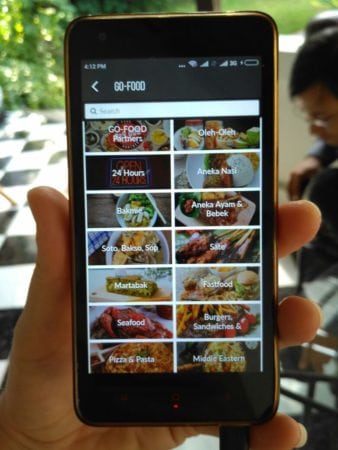 After selecting the food, simply fill in your location and submit the order. The Gojek driver will then call you to confirm your booking and your food will be on the way. The app allows you to see the name, contact details and even a photo of your Gojek driver. You can also follow exactly where the driver is, so you know when to expect your order to arrive.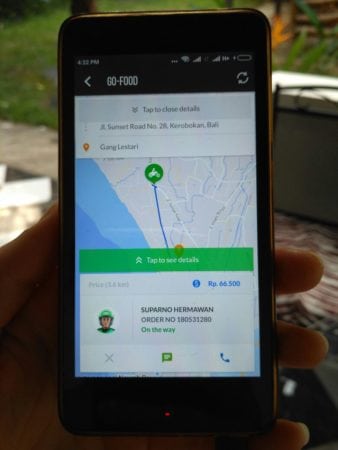 Related: Go-Jek, The Indonesian Transport App That'll Deliver Anything To Your Door
The price for the food and delivery service is fixed up front. You can pay cash upon delivery or with Gojek credit, bought via the app. Don't forget to put in a little tip for the hard working driver!
Next thing you know, you can sit back and enjoy your favorite food and drinks on Bali paradise island!
---
See our villa collection in Bali. Selected and inspected by Villa-Bali.com