From the late 1800s right up until the late 1960s, dropping into the local barber was a weekly ritual, where men would come in for a quick trim or a straight razor wet shave in the warm comforts of the barber shop. A man's troubles melted the moment he stepped inside. Imagine sitting back in a comfy barber's chair with a hot towel around your face softening up your stubble. Relaxing while the barber brushes menthol shaving cream over your jowls, then strips away your beard without a pinch of the skin. Enjoying the closest possible shave topped off with a cold towel to soothe your fresh face. Then, during the second half of the 20th century, came the invention of the safety razor and electric razors, and men said adieu to the traditional cut throat blade. Until… the eventual revival of the barber shop. Men are rediscovering what it means to be manly, the hipster has been resurrected, and facial hair has become the fad du jour for men all across the globe, including Bali. Pomade is no longer for granddads, so here are four barbers for those of you who are ready to get dapper dan and let somebody else hold a razor to your throat.
---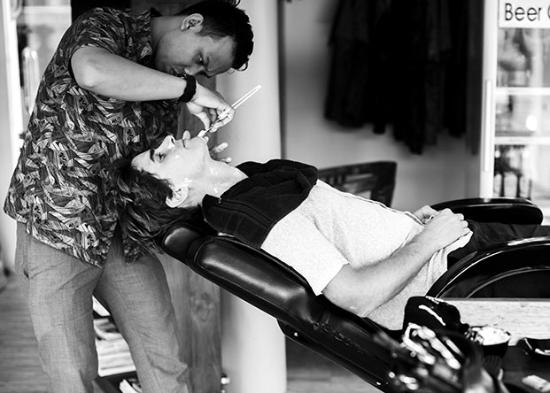 Welcome to the Shave Shack. Sat above The Shampoo Lounge, the barbers here are equipped for anything, from the traditional wet shave to the Baldy full head shave. Order a beer if there is a wait, or a whiskey if you are going straight into the chair. If you fancy a haircut during your Seminyak stay, check this out.
Address: Jl. Basangkasa 8 X, Seminyak
Contact: +62 361 843 9867
Hours: Daily from 9:00am to 7:00pm
---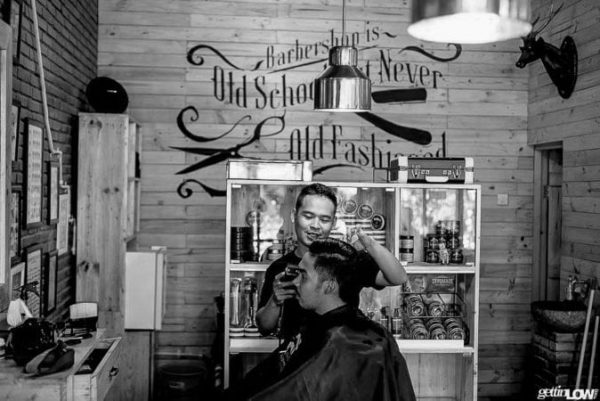 The motto is "Old school but not old fashioned". Whether you're coming in for a slick shave or to revive a faded Pompadour haircut, no matter what you've chosen, you'll leave the Roots barbershop looking better than when you walked in.
Address: Jl. Sunset Road 27x, Seminyak, Bali
Contact: +62 815 758 95171
Hours: Daily from 9:00am to 7:00pm
---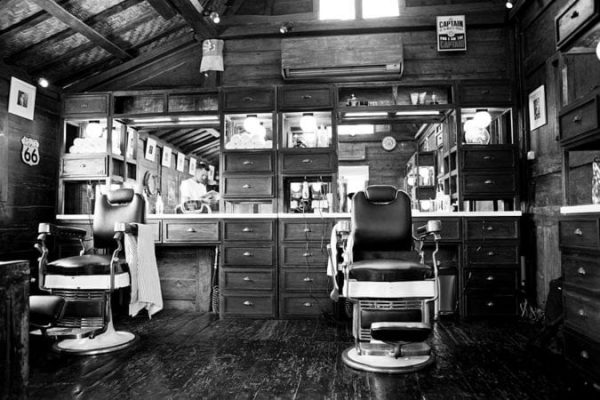 Settled on the second floor of an antique Javanese joglo in the back of Deus Café, the feel and atmosphere in Dorsey's are unique with cool black and white photos on the walls and antique memorabilia. Go in and get the full treatment, a 'Haircut and Straight Razor Shave' gets you a free beer or whiskey. Now that's one way to enjoy a day at the barber.
Address: Jl. Batu Mejan, Canggu, Bali
Contact: +62 878 6188 2488
Hours: Sunday-Monday from 11:00am to 7:00pm and Tuesday-Saturday from 10:00am to 7:00pm
---
Seven Barber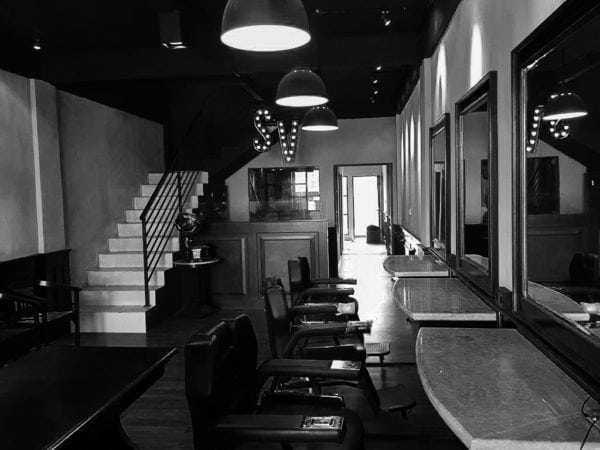 The iconic red, white and blue barber's pole sits by the shop window that announces "classic cuts lie within". Seven Barber offers all the classic old school cuts, as well as a professional cut-throat shave.
Address: Merdeka Arcade, Jl. Merdeka, Denpasar
Contact: +62 361 264568
Hours:Sunday-Thursday 10:00am-8:00pm and Friday-Saturday 10:00am-9:00pm