Do you love traditional Bali? Do you consider yourself a niche traveler who wishes to seek out the hidden? If so, this post is for you! Today, we bring to you a special treat: Bali off the beaten track! It's time to escape the crowd and find the Bali of your own.
1. Bali Asli in the Karangasem Countryside
If you have had enough of the bustling city and cosmopolitanism of Seminyak, explore the laid-back village life of Bali. The Karangasem countryside is pure natural beauty, filled with greenery and views of volcanoes.
Check out Bali Asli, an excellent lunch and cooking school. They offer several types of experiences, such as 'A day in the life of a fisherman' and 'A day in the life of a Balinese Woman'. These experiences give guests a really authentic experience of trying their hand at what the locals do. For example, you can sail aboard a traditional Jukung and join in the fishing, learn to prepare Canang traditional flower offerings or learn to plough rice with a cow. Following that, you will learn how to prepare a delicious authentic Balinese meal in a beautiful scenic setting.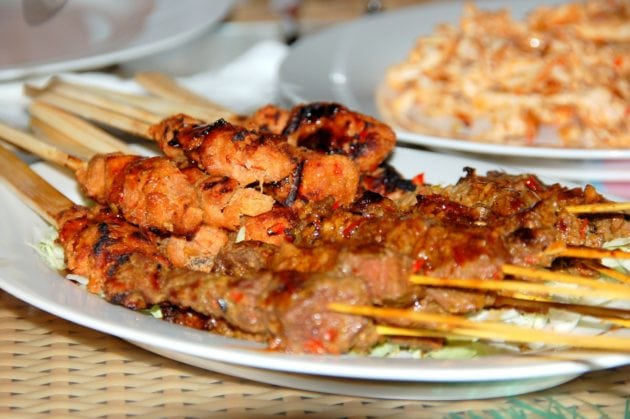 No crowds, just a cool breeze, stunning views and fresh, aromatic dishes.
To those who appreciate a slow relaxing pace of life and love savouring good food in a gorgeous setting, an experience at Bali Asli will be pure bliss.
Even after you are done with your cooking, don't be in a hurry to rush off. The countryside of Karangasem is a wonder to explore.
Related: Best cooking classes in Bali
2. Snorkelling off Menjangan Island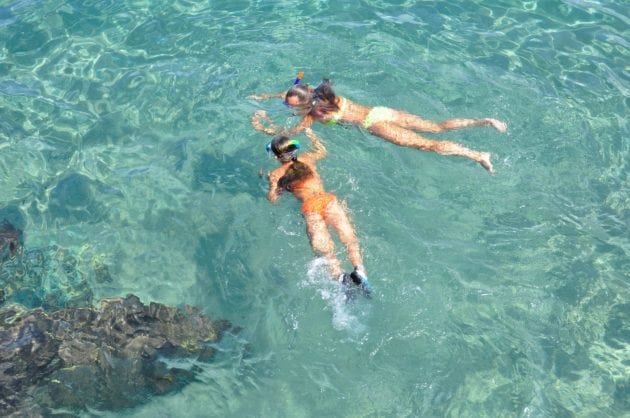 Beneath the unassumingly small Menjangan Island in West Bali is an astonishing underwater paradise. The waters are calm and tourist numbers are much lower than many other snorkelling spots in Bali. The reef slopes out gently before reaching a vertical drop. The reefs are teeming with life, both great and small. Small fish dart in and out amongst the vibrantly colorful coral reefs, while larger pelagics like sharks cruise silently along.
3. Lovina Beach
Despite its increasing popularity, Lovina Beach is still relatively quieter than others due to its location up north of Bali. It is not so much about beach party music and ice cream stands. It's a lot more back to nature, scenic and natural.  The water is calm and the beach is covered in a volcanic black sand. The largest draw of Lovina is the chance to take a boat ride out to see dolphins! Watching them swim along the boat or frolic in the water is always a huge delight. After that, soak up the sun at the beach, or snorkel in the calm waters. Check out our Lovina Travel Guide for more details!
 4. Git Git waterfalls at Singaraja
The Git Git waterfalls are possibly one of the most spectacular in Bali. It starts 200 feet above the ground, and pours down in to a lovely pool at the bottom. There is a small entry fee to access the waterfall and a guide will take you up to the falls, whilst pointing out to you flora and fauna along the way. The rainforest setting and the majestic sight of the waterfall is enough to take your breath away.
Unfortunately, like Tanah Lot, the intense beauty of this waterfall comes with a sting. Legend has it that couples who swim in it together inevitably end up separating… Not to worry, even if you choose to err on the side of caution and refrain from swimming, the picturesque setting makes for romantic pictures together.
Related: Bali Waterfalls Guide
We hope you have fun exploring these spots! Tell us, do you know any other hidden spots? Looking for activities to do in Bali? Check out eOasia for some inspiration!
---
See our villas in Bali. Inspected and selected by Villa-Finder.com.