Valentine's Day is just around the corner, and lovebirds are looking for the perfect place for a romantic dinner celebration. There are plenty of elegant and refined dining places in Bali that you may consider for the occasion.
These famous restaurants are noted for their excellence in culinary expertise, as well as a high satisfaction in guest experience. They have come up with a special menu to complement this special occasion of Valentine's Day, and are sure to provide a beautiful memory of this special day.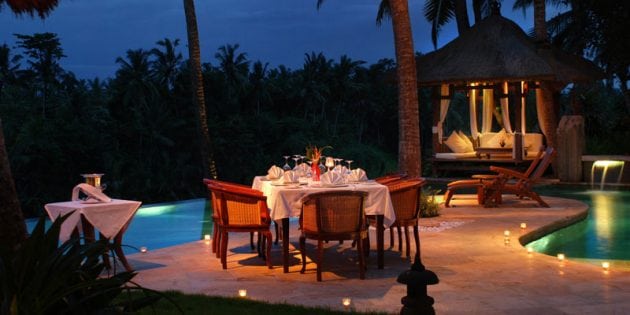 Source: CasCade
This beautiful french fusion restaurant is located in the Viceroy hotel in Ubud, and the quiet tranquil setting will whisk you away to a whimsical romantic mood. The service is attentive and helpful, and the food is done perfectly. An extensive wine list is available to complement your meal.
To induce the romantic mood of Valentine's day, America jazz artist, Johnny James, will serenade you and your sweetheart as you enjoy a fine delicious meal that you and your date will remember for years. The lady also receives an elegant stalk of rose, compliments of Cascades.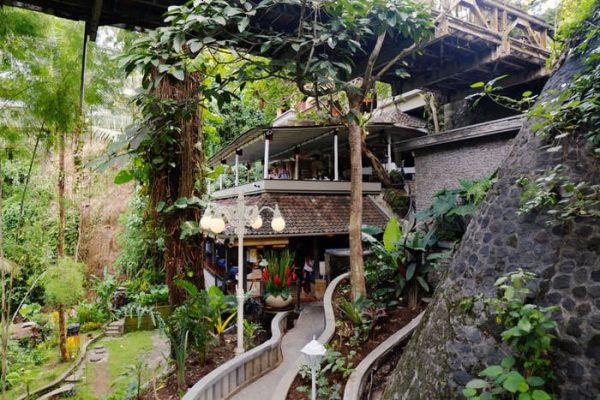 This restaurant gets its name from its unique location beneath a bridge and by a river in Ubud. The restaurant, which serves contemporary cuisine, has come up with a special menu for valentine lovebirds. The menu consists of a tasting plate of baked pear filled with blue cheese, seared foie gras and sweet corn scallops. Next, enjoy a baked barramundi fillet or a tomato-thyme crusted lamb rack. A cheese platter is served next, before a dessert plate containing Valrhona lava cake, orange brulee, and vanilla gelato affogato. There is an option of wine pairing at an additional cost.
The restaurant has also come up with a unique gift option for a personalised engraved padlock, a flower bouquet and a selection of 6 Valrhona chocolates. Orders close on 13th February.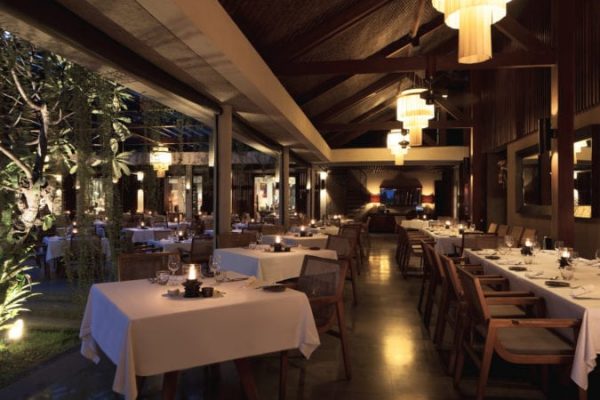 Source: Metis
If you wish to go all out to impress that someone special, you could consider booking a private dinner in the beautiful setting of The Bale at the Metis. The Bale is located a distance away from the main restaurant and set in the midst of lotus and lily ponds. In this beautiful bale under the stars, lovers will be enjoying a 4-course artisan menu by executive chef Arief Wicaksono, complete with Amuse Bouche & Sherbet in between courses. A bottle of Duval Leroy Champagne complements your meal.
A private butler will ensure that you get impeccable service, and exclusive attention to ensure your evening is absolutely flawless. In the event of rain, guests are relocated to a private wine cellar for a similarly serene, romantic ambience.
Besides these three outstanding restaurants, there are plenty of other lovely restaurants all over Bali that are perfectly suited for a celebration with your date. It would be best for you to make advance reservations at any place you book for the day as restaurants are likely to fill up quickly. You certainly don't want to be left out of the celebrations!
We, at Bali Villa Finder, wish you a beautiful Valentine's Day with your loved one, and do remember to come back and share with us where you had your Valentine's Day dinner!
---
See our honeymoon villas in Bali