So you've decided to pack up and set off for a digital nomad trip to Bali. You might stay a month or two, which leaves you with a handful of weekends free. There's much to see and do here, so it'll be a pity not to make the most out of your stay by exploring the wondrous beauty and attractions that this enchanting island offers. The following getaways come with our recommendations:
Weekend 1: Campuhan Ridge walk
It's your first weekend in beautiful Ubud, so we recommend starting off your stay on a relaxing note. With goals for a restful weekend set in mind, you won't be heading off to a far-flung location, so a trek along Campuhan Ridge is the perfect weekend activity.
Get prepared for a feast for your eyes. The scenic walk brings to sight rich green hues in myriad shades, from grass blades coloured in yellowish-green, to towering trees and leafy palms boasting dark emerald tones. There's little shelter along the way, so the best hours to start your walk would be in the morning at 7:30 A.M., or during the late afternoon (this means that you'll be walking under the heat at the start of your trek, but you won't want to be out too late as it gets dark early).
The trek isn't a difficult one – the pathway is even, although it does tilt uphill slightly. The rest point in this trek is Karsa Kafe, a rustic eatery with dining tables set under thatched roof bales overlooking the surrounding greenery. The menu isn't extensive, but it's a good stopover to get a bathroom break and a glass of juice to rehydrate yourself for the walk back.
Travellers in the mood for a leisurely walk may head back to Ibah after a break. But if you're a serious hiker keen on exploring further, you may continue trekking westwards towards Bangkiang Sidem. The path leads on down to the Sungai Cerik River and the Payogan hills in the village of Kedewatan.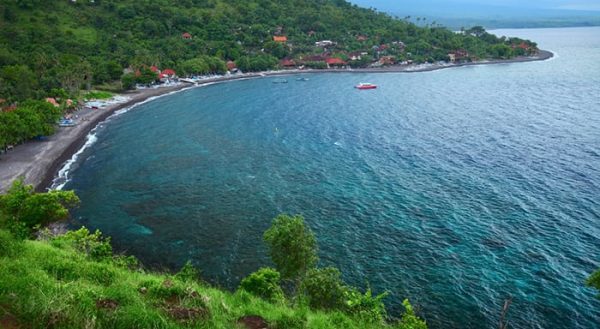 Weekend 2: Bike ride to Amed
If you're good with a bike or scooter, get set to explore Bali on two wheels. Embark on a bike ride undertaken by many before you by travelling up to Amed, a tiny fishing village located along the north eastern coasts of the island. The ride lasts a duration of 2.5 – 3 hours if you're starting off from Ubud, and about 3 – 4 hours if you stay in Seminyak.
The ride is long but scenic – you'll set sight on verdant forests, remote mountain villages, rugged hills and dramatic coastlines. Go slow and easy when you're in Amed; this idyllic village is a great getaway for beach walks, swims, snorkelling and basking under the sun.
Weekend 3: Catch the waves: Weekend surfing in Canggu
A trip to Bali isn't complete without some sun, sand and surf, so carve out time for a surfing getaway in Canggu this weekend. The renowned Echo Beach offers consistent surf spots, as well as a good selection of restaurants and bars, so you'll have all your bases covered for your getaway. In between all that surfing it's good to give your muscles a break; either stretch them out through a rejuvenating yoga class, or indulge in a pampering massage treatment.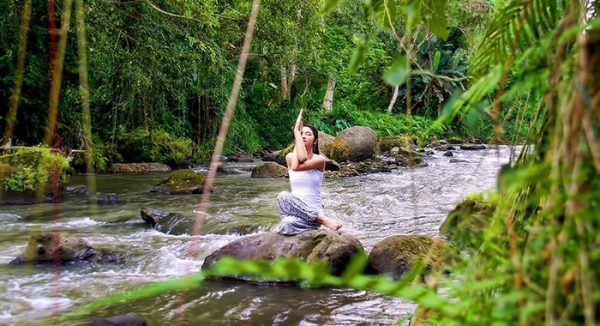 Weekend 4: Bali Silent Retreat
It's time to hit the pause button; step into a reflective mode and enter a world of silence at the Bali Silent Retreat. Located one hour northwest of Ubud, it is set off the road that leads to the renowned Batu Karu Temple near Penatahan village.
Tucked away amidst expansive rice fields and dense jungles, Bali Silent Retreat oozes vibes of zen-like serenity. The program is structured but not rigid: yoga and meditation sessions are scheduled in the afternoon, breakfast and dinner are taken during the early hours of the morning and evening, and the afternoons are left free for leisurely walks, naps, writing, reading (the Lodge Library offers shelves filled with spiritual and philosophical books) or grabbing a light snack.
The calendar offers plenty of options for retreat residents. If you're seeking fun and action, fill up your days with daily excursions to hot springs, Chakra balance Saturdays, tea circle chats, hikes through the rice fields or local villages, and spiritual fire ceremonies.
Weekend 5: Mt Batur sunrise trek
The fourth weekend getway is an adventurous one, so gear yourself up for a hike ascend to the peak of Mt Batur, an active volcano that stands 1,717 m (5,633 ft) above the sea level. In order to catch the sunrise you'll need to make your way up during the wee hours of the morning. It'll be cold and dark in the early hours, so make sure you're dressed right for the weather (layer up with warm clothing and don a pair of gloves). Lucky hikers ascending Mt Batur on a clear day will be rewarded with a postcard-perfect view – one made up of jagged moutains, the serene Lake Batur and a sky painted with alluring hues – when they reach the summit.
Quick tips:
It helps to engage a guide through a reputable agency before your trip. Scour through Facebook groups for reviews, and sieve out tour agencies selling the trip without indicating that the trek will proceed depending on weather conditions.
Hikers who aren't keen on carrying drinks in their backpack have the option of purchasing beverages from locals along the trek.
Grab hot beverages and snacks from a small warung at the top of the trek – it's perfect for warming up your body as you await the magical sunrise show.
Bring along a torch, or ask if your guide provides head torches for the trek.
The entire trek lasts a duration of about five hours for most hikers.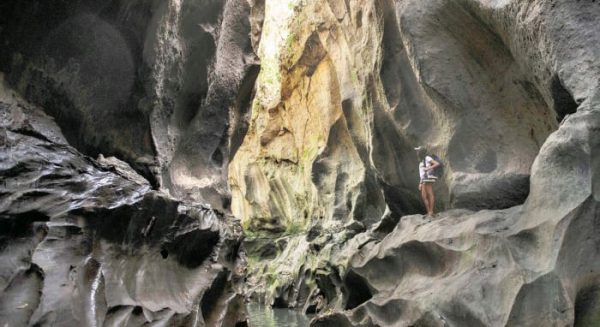 Weekend 6: The Sacred and Secret Canyon of Sukawati
You know there's much expect of this attraction when it has a name like the "Sacred and Secret Canyon of Sukawati". Bring along a sense of adventure as you clamber up large, slippery rocks and wade through rivers. It's a circular path, so you'll be making your way along the river, as well as past the rice fields in a loop. The moderately fit will take about 2 – 2.5 hours to complete the trek.
This trek promises to be a visual feast, so keep your gaze on the abstract landscape – you might make out intriguing images, like a skull or the face of a lion, in the rugged terrains of the canyon. Keep your camera photo-ready too – a landscape like this presents endless photo opportunities.
Quick tips:
It's helpful to get a guide for your trip. You'll get handy tips such as which are the safe spots to step on and the areas of the river that are shallow or deep, as well as assistance when you need help with your travel gear or backpack.
Be prepared to go barefoot, unless you're wearing shoes that are meant to withstand treks in waist-deep water or along slippery rocks.
There are waterfalls, rivers and rainfall, so you'll definitely be soaked from the waist down. Keep in mind to wear shorts made of quick-dry material, and place your mobile phone and valuables in your backpack.
Weekend 7: Green cliffs at Undisan
Start your sixth weekend on a tranquil note by making a trip to the scenic and seren green cliffs of Undisan. Located about an hour's drive away northeast of Ubud, it is a peaceful spot ideal for an afternoon of quiet exploration.,
You'll be greeted by the sight of emerald, moss-covered cliffs. Follow the trickling stream, and you'll be led right to a hidden grotto. Vacation makers brimming with a sense of adventure may swim into the cave to discover what lurks within, but if what you seek is a relaxing afternoon, we recommend taking a seat upon a large rock, letting your mind settle into a meditative state…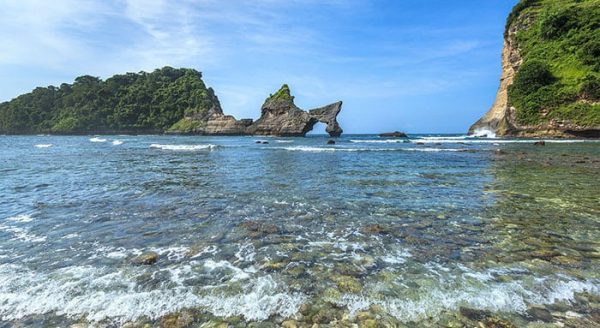 You'll want to round out your trip on a relaxing note, so why not spend your last weekend frolicking along the secluded coasts of a paradisiacal beach? Retreat to Atuh Beach, a gem of a find located on Nusa Penida. The pristine white sand coast takes the shape of a crescent arc, and from the shores you'll look out to a stunning landscape made up of the boundless ocean, rugged cliffs and jagged peaks of the surrounding rock islands. At low tide, the exposed corals, coloured in myriad hues, create a picture-perfect sight.
See our villas in Bali. Selected and inspected by Villa-Finder.com