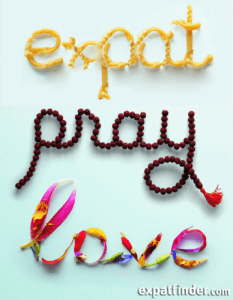 Bali is known as one of the most mystified places in the world for travellers. But the buzzing industry in the island also attracts a lot of expats to work in the hotels and restaurant management industry, as well as English teaching and other professions open for expat due to the thriving tourism industry in the island.
It is the epitome of paradise island living and every year, it attracts hundreds of expats looking for the perfect place to start anew or get a job. But hold your horses, before you start dreaming of your life in Bali, you have to be mindful of the most important things you need to know before you move, like the cost of living, culture, lifestyle, accommodations and education. Luckily, we've compiled a list of the most basic information you'll need before you start to eat, pray and move your life to the beaches of Bali.
Move to Bali
Many expats are attracted to the Bali for the idea that you get to work while feeling like you're on vacation. Like the movie Eat Pray Love, Bali inspires a spiritually fulfilling life that you wouldn't normally get as an expat in a busy industrial city. Bali offers good career opportunities as well as a peaceful and enriching life experience with its unique cultural vibe and local communities.
When it comes to the cost of living on the island, your budget depends on the lifestyle that you choose to live. Bali has a wide range of options for its newcomers. If you wish to live on a low budget, there are several options for accommodations, but the long rentals might be the hardest to identify and locate. Feel free to explore the free service from expatfinder.com for this.
First of all, it's pretty difficult to find properties and long term rentals on the island because they are mostly only advertised through street signs and newspaper ads. So get a copy of the Bali times and mostly Bali Advertiser.
Second, renting on the island is also a tricky business. When you rent a place no matter how long you intend to rent it, you are required to pay the whole thing upfront. That's just how things are done in Bali. There are some places that do take monthly rent, but they are not very easy to find as in most cases, this only happens when the property is run or partly owned by another foreigner. Unfurnished house rentals have a minimum of 2 years rent and costs around USD 2500 paid up front. Prices will also differ depending on the location and the condition of the houses.
Finally, no foreigner is allowed to buy land in Indonesia because of their law. What this means is that expats aren't allowed to own freehold property in Bali under their name. Several expats have worked their way around this law throughout the years, but if you're looking to buy property on the island, make sure you hire an excellent property lawyer and real estate agents that can guide you through the process.
Expats moving in the island as a family needn't worry about their children's education on the island. There are several reputable international schools in Bali. The island has Bali International School, Canggu Community School, Australian International School and Asian International School to name a few, with fees ranging from USD 4,200 – 18,000 per year from preschool to Grade 12. All of these esteemed institutions offer International Baccalaureate curriculums and are very well experienced when it comes to handling a diverse group of students from all over the world.
If you are planning an international move from your current country of residence (and expatfinder.com is your expert support in international moves), think twice as it might not be the most suited to ship all of your items to the island as there are many good quality furniture and appliances on the island. You can always get quotes, but it might be cheaper to buy everything in the long stretch of roads around Ubud.
Don't forget to look for proper coverage for your medical costs. Many arriving expats opt to simply purchase a travel insurance or long term travel insurance, for the first few months. In case you need medical services on the island, Bali has some of the best hospitals in the country like BIMC Bali, Siloam Hospital, Bali Royal Hospital, and RumahSakit Prima Medika.
For singles arriving and looking to find love in Bali like Julia Roberts, there are several stories about expat couple who've met and built a life together on the island. Being foreigners in a beautiful place like Bali tends to draw single residents to search for love that usually points them towards expat communities and parties on the island.
You can find culture, spirituality, and love anywhere in the world if you open your heart to it as the film and book "Eat Pray Love" suggests, but rarely would you be able to find a place so at peace and in tune with nature while offering competitive careers and industries at the same time.
This article was written by Ann from expatfinder.com. With offices in Europe and Asia, expatfinder is a Global Relocation Center offering support to individuals and families moving and living abroad.