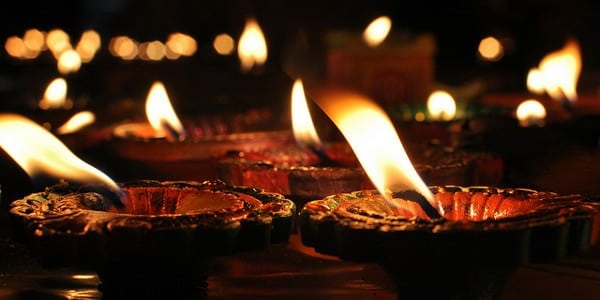 On Sunday the festival of Diwali is going to be started. This is an important celebration in India and for all the Hindus around the world. In Indonesia, the majority of the population are Muslims, however, there are 2%, which are 55,000 people, Hindus in Indonesia, who are celebrating the event of Diwali in the next days. Especially Bali is famous for its festival of Diwali, since the majority of the population are Hindu here.
Diwali in Indonesia is not a big festival, but Balinese Hindus turn the island into a celebration that nearly mirrors that of India, and therefore I thought about writing an article about it, and telling you what it is all about and how they celebrate it.
Deepavali or Diwali literally means: 'Row of Lights' (from Sanskrit: dipa = lamp / awali = row, line) and therefore a lot of lights are lit during these days, to symbolise the triumph of light over darkness. The festival marks the beginning of the New Year of the Hindus in accordance to their Lunar Calendar and should indicate the victory of Good over Evil.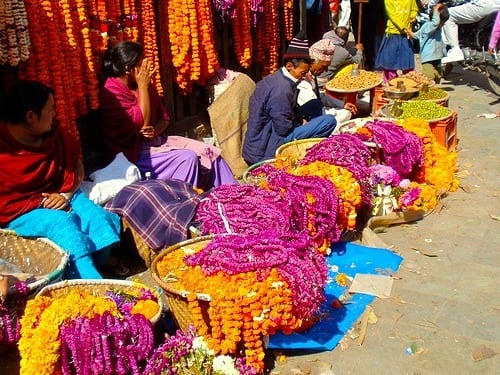 The festival lasts over 5 days (in some regions of India only 4 days, celebrated a bit differently), marks several important historical events and there are certain procedures, actions and guidelines which they do and follow. Every day is called according to the term in the Hindu calendar, except Diwali itself. The days this year, are:
11 November 2012: Govatsa Dwadashi or Vasu Baras: On this day the cow and calf are worshipped. People clean up their houses, decorate it, buys new clothes and cooking equipment, as well as jewellery and valuables.
12 November 2012: Naraka Chaturdashi: This was the day on which the demon Narakasura was killed by Krishna – an incarnation of Vishnu. This should signify the triumph of good over evil and light over darkness. People get up before dawn, have a fragrant oil bath and dress in new clothes. They light small oil lamps all around the house and decorate the house with elaborate kolams. People visit each other, have lunch or dinner together and give sweets to each other. In the evening, children burst firecrackers heralding the defeat of the demon.
13 November 2012: Lakshmi Puja: Lakshmi Puja marks the most important day of Diwali celebrations. The lights indicate a welcome to the Gods. They would not come into houses where is no light in front of it and which are not clean and tidy, it is said. For business people, this is the day of the new business year.
14 November 2012: Bali Pratipada and Govardhan Puja (Annakoot): This is the original first day of the new year. For Annakoot, large quantities of food are decorated symbolising the Govardhan hill lifted by Krishna. Women are brandishing trays around the head of their husbands for blessing and place a blessing point on their forehead. Men present gifts to their wives.
15 November 2012: Yama Dwitiya or Bhaiduj: On this day, brothers and sisters meet to express love and affection for each other. Brothers visit their sisters' place on this day and usually have a meal there, and also give gifts to their sisters.
Wishing Happy Diwali to everyone! Deepavali Valthukkal!! Shubh Diwali!!