The BaliSpirit Festival is back for its ninth installment! From March 29 until April 3, Bali's most popular and exciting festivals comes alive for 5 days and nights for what is known as one of the top holistic lifestyle festivals in the world that unites some of the biggest names in the international music scene with top alternative health and wellness masters. We were lucky to catch-up with Meg Pappenheim, one of the Festival's dynamic co-founders, to pick her brains about this year's exciting line-up that will inspire and energize you for months to come!
Villa-Bali.com: How did BaliSpirit Festival come about?

My love of anthropology brought me to Indonesia initially …. And when I finally settled here, I realized how amazing my world experience was and I wanted to create that opportunity for Balinese to experience as well. Moreover, the timing of the first BaliSpirit Festival was post Bali-Bombing and I felt at the time I could help by creating an event that would inspire my fellow Indonesian citizens to look around them and begin to GIVE BACK, somehow, to their communities. So I thought – I need to create some kind of a love fest that makes people look within and find an inner fire that motivates them to go back out into their worlds post festival and change for the better….. So I figured, what is the universal languages of communications & inspiration? MUSIC and DANCE and what would open people's heart's enough to catalyze a positive shift? YOGA.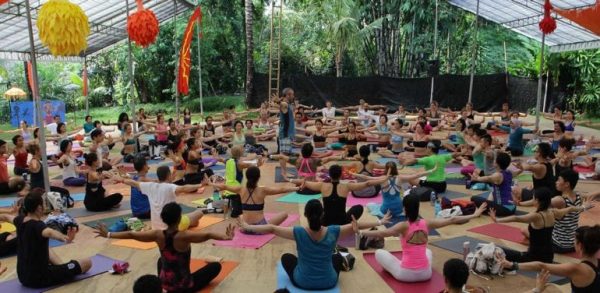 Villa-Bali.com: What was your vision for the festival when it began? Has it changed or exceeded your expectations in the past years?

When the initial event started in 2008, our vision was to inspire our participants to connect with each other, the earth that supports them and with their own well-being. We envisioned that somehow the BaliSpirit Festival experience would catapult participants into the future positively with a new lease on life and a desire to make a positive difference in the world.
I honestly did not envision for it to last longer than a year or two at the time and I did not realize that it would become so internationally well known.
It has since become one of the top 15 festivals of its genre (yoga/lifestyle/world music) in the world, contributing positively to the ecological health, cultural vibrancy, and overall vitality of Gianyar Regency and larger Bali.
Villa-Bali.com: What do you think are the reasons that made the festival become a must-do event with more people every year?

It's a truly global event. You can go to a yoga festival or a feel-good festival in California, in New York, in Frankfurt but the majority of people there will be from those cities or from that region. The entire world comes to Bali! And you can share your ideas and your dreams and you can experience more possibilities with people in the BaliSpirit Festival because they are from all over the world. To me that's the most exciting thing.
So the other thing that makes us really unique is that we are in the energy center of Bali – there is nothing else like it. And the global community wants to come here but the essence of Bali adds a lot of value to the festival. The people of Bali, the priests that are doing prayers every day for the festival – we have priests on site who are praying every day to make sure that we're healthy and it's not raining and everything else goes well. There are offerings put out every day… And just that general essence makes a difference for the festival.
Lastly, it's the RESULTS. The majority of the people who have come out of a BaliSpirit Festival experience complete transformation……… they go out and share their experiences and that feel good word of mouth is going around.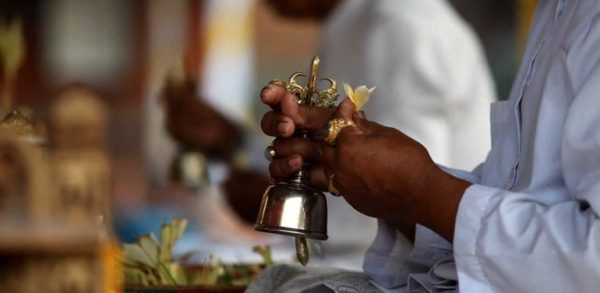 Villa-Bali.com: What should we look out for this year?
Just as every year, we have an incredible, varied line-up for both the night and day.
For the daytime, we have over 60 presenters from around the world who will be teaching yoga and meditation, dance and movement, personal development, healing and breathwork. Just a few of the exciting names are Pujiastuti Sindhu from Bandung, Michiko from Japan, Young Ho Kim from Korea, Ronan Tang from China, Nadine McNeil from Jamaica, Simon Borg-Olivier from Australia, Mark Whitwell, Janet Stone, Abria Joseph & Dana Trixie Flynn from the USA and many more!
For the nighttime, attendees can look forward to our Bhakti Series, which includes and introduction to Kirtan and Chant by American Priestess Susan Sterling, followed by an ecstatic dance with DJ Taz Rashid and a second night on the ARMA outdoor stage featuring singer songwriter Elijah Ray and the internationally acclaimed C.C. White – Soul Kirtan!
For the series I coined "One World One Stage Concerts" which also take place on the ARMA outdoor stage over the weekend, we are featuring a varied international line up that includes artists from South America, West Africa, Australia, Malaysia, India, Indonesia, the USA and the UK. It is going to be the perfect definition of high vibe world music.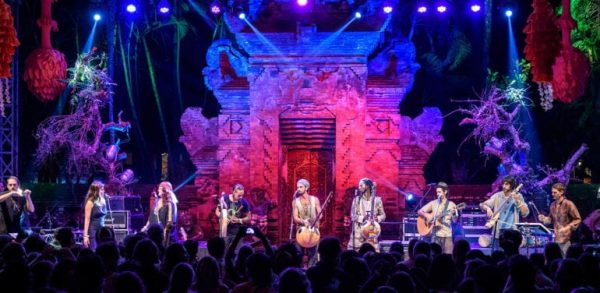 Villa-Bali.com: What is your favorite part of the festival?

For me it's the overall vibe of the event…. Especially the vibe at the Dharma Fair and CocoLove daytime music Stage. People who don't buy full festival passes can enter this area of the festival daily for Rp.50,000 with proceeds supporting Festival outreach programs. There are free community classes, healing areas, vendors, live music and kids are welcome as well….. All I can say is OH MY GOD, it's a fantastic community vibe.
Villa-Bali.com: How would you like the participants to leave?

HIGH VIBED & INSPIRED TO GO OUT IN THE WORLD AND MAKE A DIFFERENCE, TO LOVE AUTHENTICALLY AND TO LOOK AROUND AND APPRECIATE ALL THEY SEE AROUND THEM… TO LIVE LIFE TO THE FULLEST. WE ONLY HAVE ONE LIFE… SO LIVE IT!