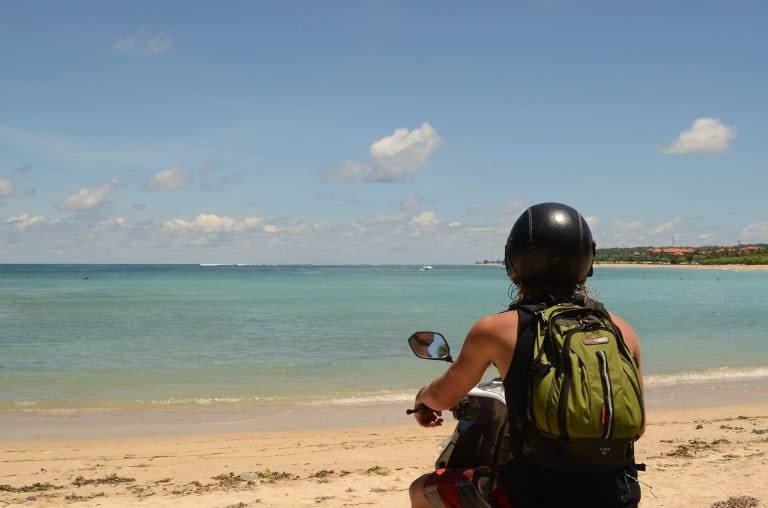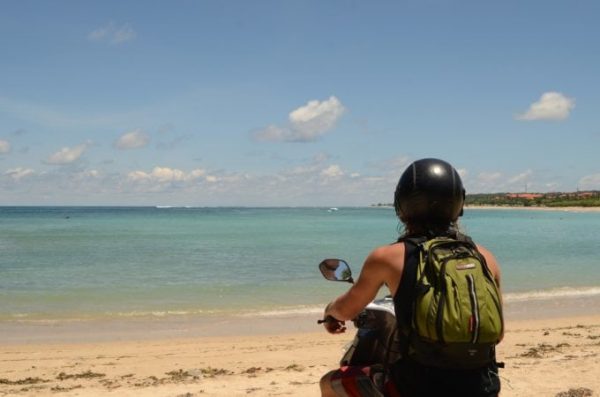 There are many different ways how to discover Bali. Either you can go with a round trip, a tour, rent a car or a scooter. For me, I really liked the way to travel by scooter. If you are too afraid of driving yourself, you can 'hire' a driver who brings you around. But driving a scooter yourself is really exciting, interesting and much fun. You should just know a few things and don't be too risky, then there are no obstacles for having a great time in Bali.
How to rent a scooter in Bali
You can either just rent any on the street, since there are so many scooter providers, or ask in the accommodation where you are staying. The normal price for a scooter per day is between USD5 and USD7. So make sure, not to pay too much.
Then you should check if everything is alright with the scooter. If the lights, the break and the gauge are working. Try on the helmet!
Then your trip can start…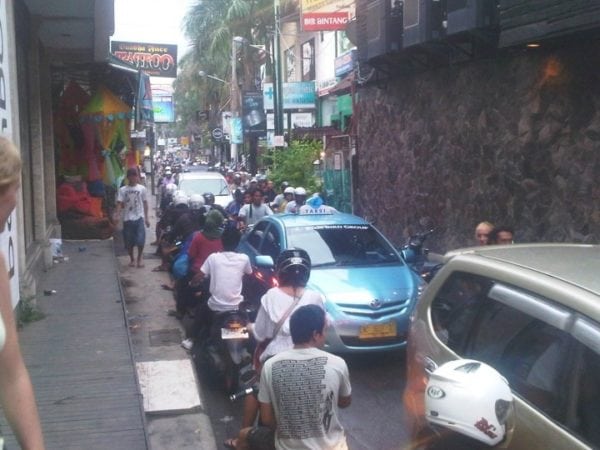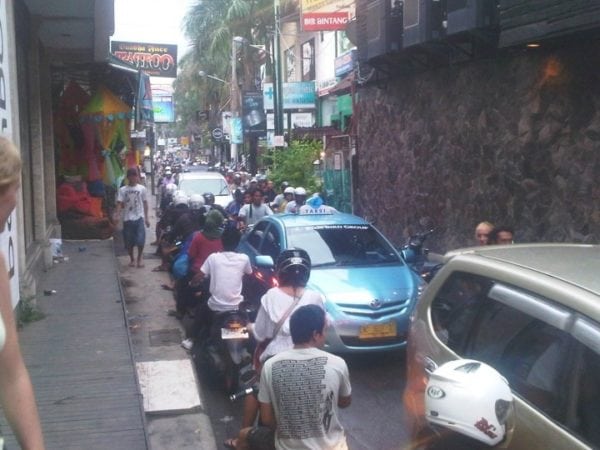 The big streets and the roads outside of the villages and towns are really good to drive. There it is really much fun to drive around in the nice weather, feeling the breeze and experience the landscape really close. Since there are not many signs which help to know the directions, you have to ask a lot of people for the way.
But that is no problem at all on a scooter. Just stop for a second on the street, ask for the place or city you want to go and they will tell you the next direction. The Balinese locals are a really friendly folk and are very happy to help you.
Kuta's hectic traffic
However, take care inside the cities, especially Kuta area. The traffic is horrific and everybody drives as he likes (remember my previous post with videos?). So don't be too risky, too fast or even not too slow. Just 'go with the flow' and look ahead and back, since the scooter drivers are overtaking you on both sides, left and right.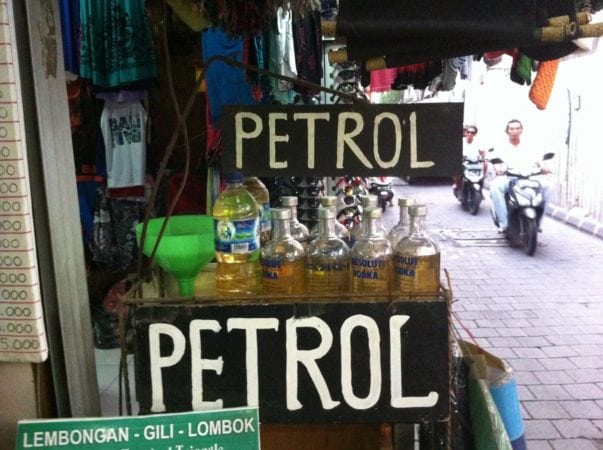 If your scooter runs out of petrol, don't worry. There are 'petrol-stations' every 100m. Almost every stall or store on the street, even simple houses, have certain racks, where they sell petrol, filled up in bottles. Mostly in Absolut Vodka bottles. That looks really funny, but I think is a really simple and good idea to help people and to earn some money. The petrol on these 'stations' varies in price, depending on where you are. So for one filling it's about 5000 – 10000 IDR.
Now, you are well prepared for a really nice trip and time in Bali. Enjoy….
---
See our villas in Bali