With the holiday season approaching and families looking to gather for some much needed quality time together, it is key to have the right accommodation for the whole clan. Spacious dining tables, professional cooks and plenty of beds are just a few of the must-have characteristics when hosting large groups.  To get in the festive spirit, we present you with 3 Bali villas best suited for special occasions, family dinner parties and holiday reunions.
---
Villa Tangguntiti, Tabanan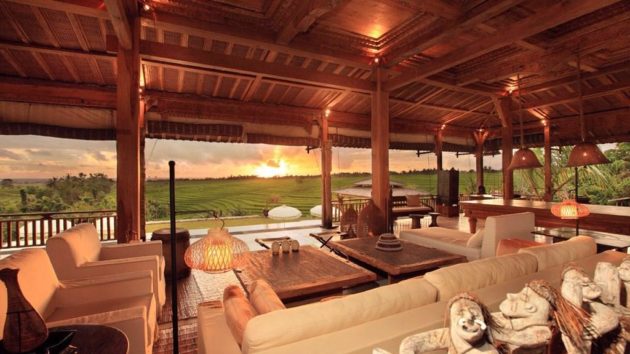 Get out of town and bring the whole family to a serene corner of Bali. Located in the villa of Tabanan amidst rolling rice terraces, Villa Tangguntiti can sleep up to 10 adults and children in its 5 en-suite, king-size bedrooms. With an in-house chef who is trained in local Indonesian and Western cuisine, guests can sit back and enjoy gourmet meals paired with selected wines in the comfort of their own home. The impressive 10 person dining table is situated in an open-air living pavilion, boasting  panorama views of the surrounding greenery and westward facing sunsets.  With a billiard table, 20 meter swimming pool and expansive grass lawn, this traditional residence will also be an entertainment haven for kids and teenagers alike.
See more about Villa Tangguntiti
---
Villa Taman Ahimsa, Canggu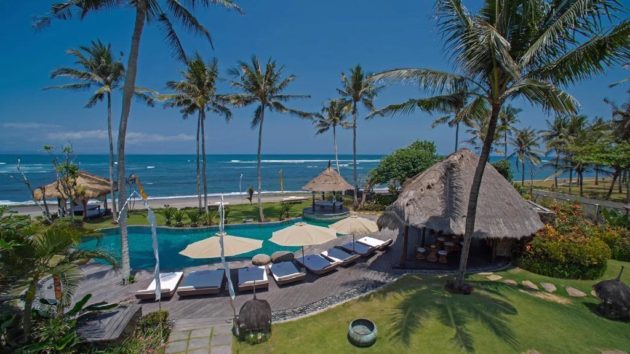 Planning your holiday trip with extended family can be a bit of a stressful process for some, but it doesn't have to be! With more than enough rooms for every in-law, cousin and nephew traveling with you, Villa Taman Ahimsa can cater up to 14 guests at a time. Located in northern Canggu on a beautiful stretch of beachfront property, this 7 bedroom residence is idyllic for weddings and other special events. The villa is comprised of 6 individual structures- 5 bedroom villas and 1 main building with 2 bedrooms upstairs- to ensure privacy for each couple and family. The stunning communal area with plush sofas, 16-seater dining table and fully-equipped kitchen are all specifically designed to make your job as holiday host that much easier.
See more about Villa Taman Ahimsa
---
Villa Jeeva Saba, Ketewel
Celebrate one another's company in style at Villa Jeeva Saba! Just 30 meters from the shoreline, this grand villa features 8 king-bedded suites, all with views of the ocean's horizon. The poolside cabana and its 20-seater dining table evoke a secluded holiday atmosphere perfect for intimate dinner parties, while the seaside lawn can seat up to 200 people for larger events. Enjoy the all-inclusive services of a professional chef and complimentary breakfast served daily. A private gym, massage room, children's board games and TV room all add to the feeling of this villa as an inviting home-away-from-home.
See more about Villa Jeeva Saba