Our villa inspection process
At Bali Villa Finder, we guarantee the quality of villas we work with. In order to achieve this very high standard, we inspect all villas on a regular basis, for cleanliness and maintenance.
Did you know? We reject more than 50% of the villas we inspect.

Let's follow our team during one of their inspection of Villa Yoga. Today, your guides are: Adrian, Aurélie, Avron, Daniel, and Sarah.


During every inspection, we check over 80 quality points.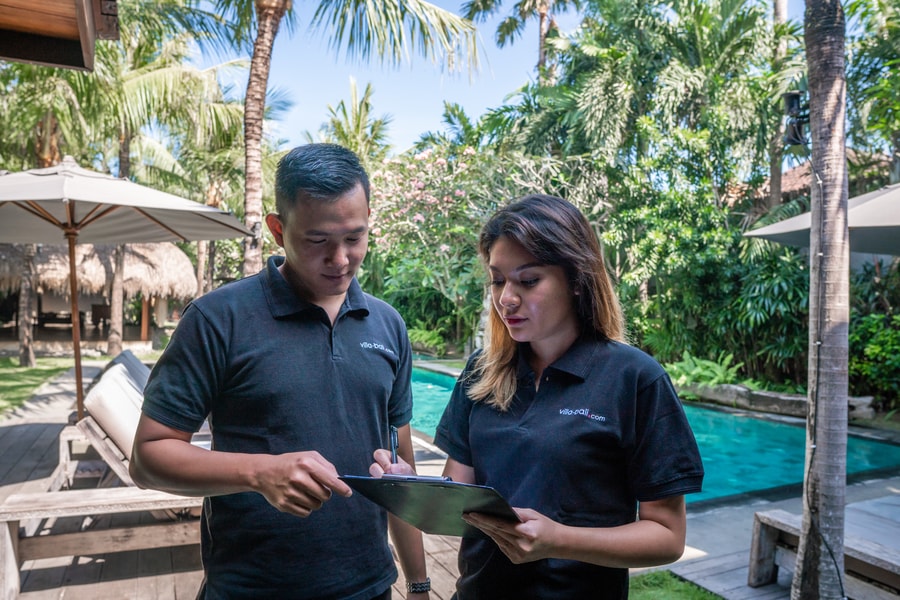 In every bedroom, we check the bedding.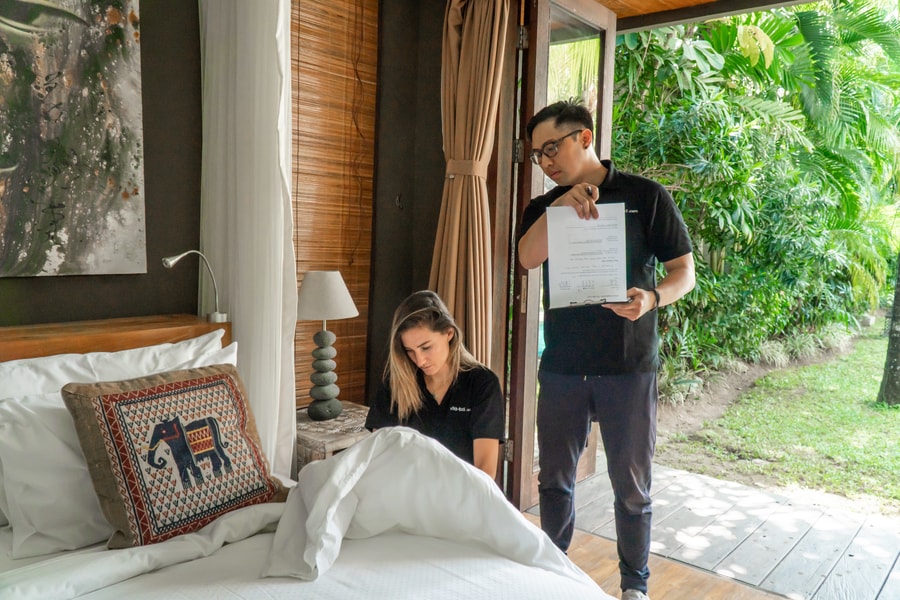 We review that there are enough glasses and cutlery.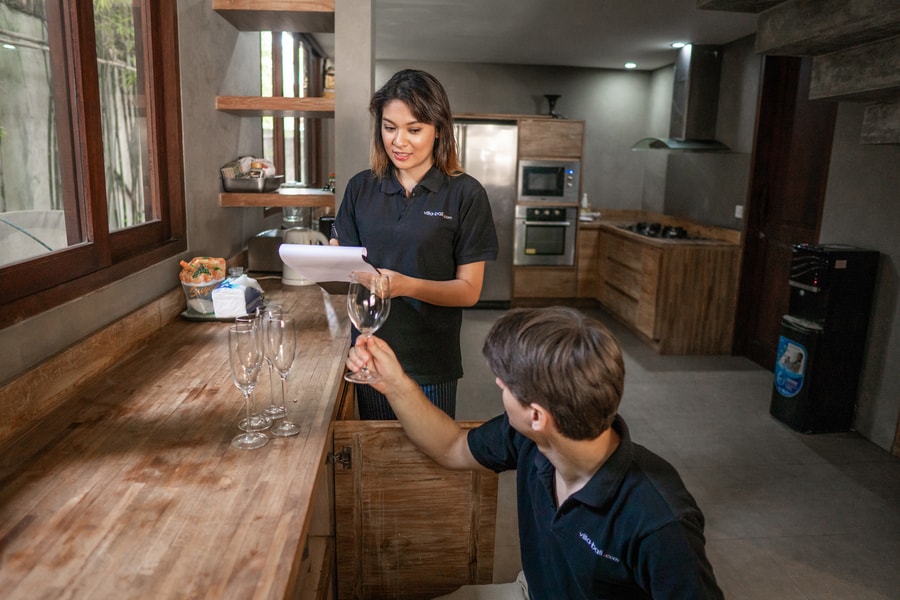 We make sure that the air-conditioners are cooling properly.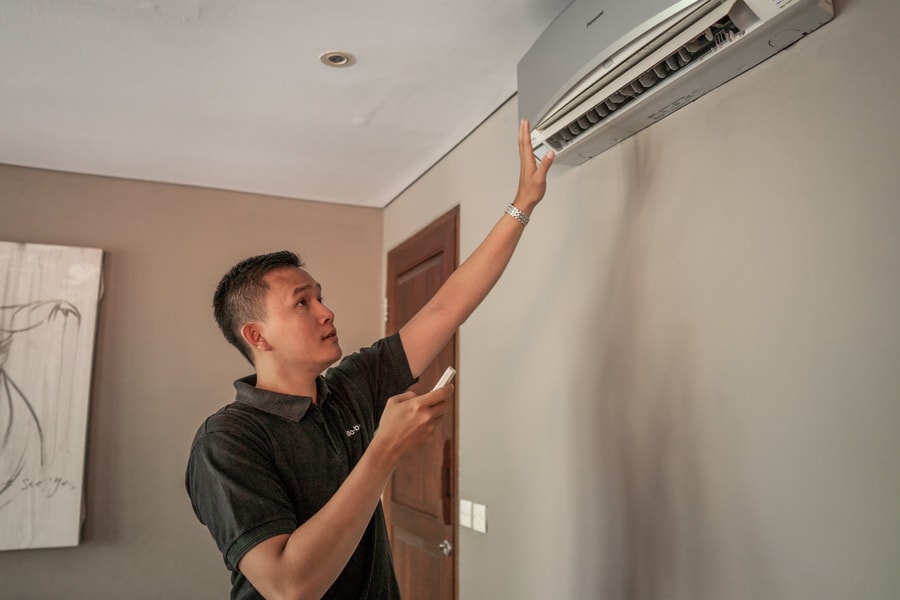 We ensure that the swimming pool is clean.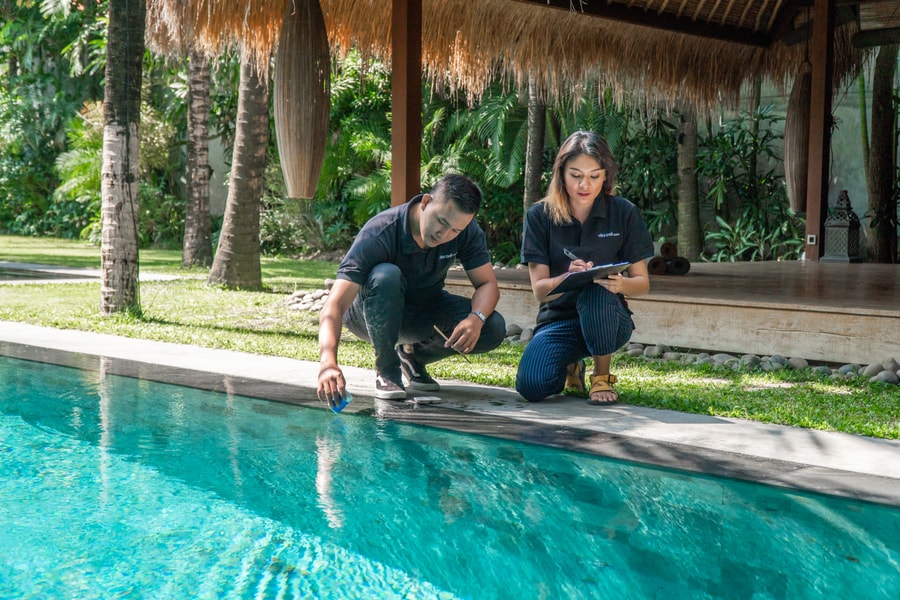 We test the sun umbrellas and day beds.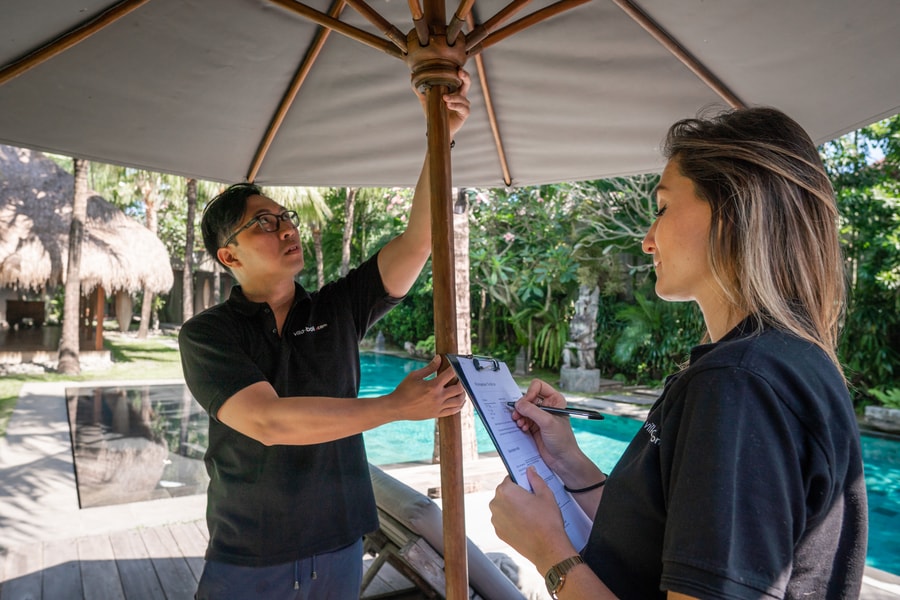 We talk with the villa staff to learn everything else there is about the villa. And we share some best practices on energy conservation and waste management.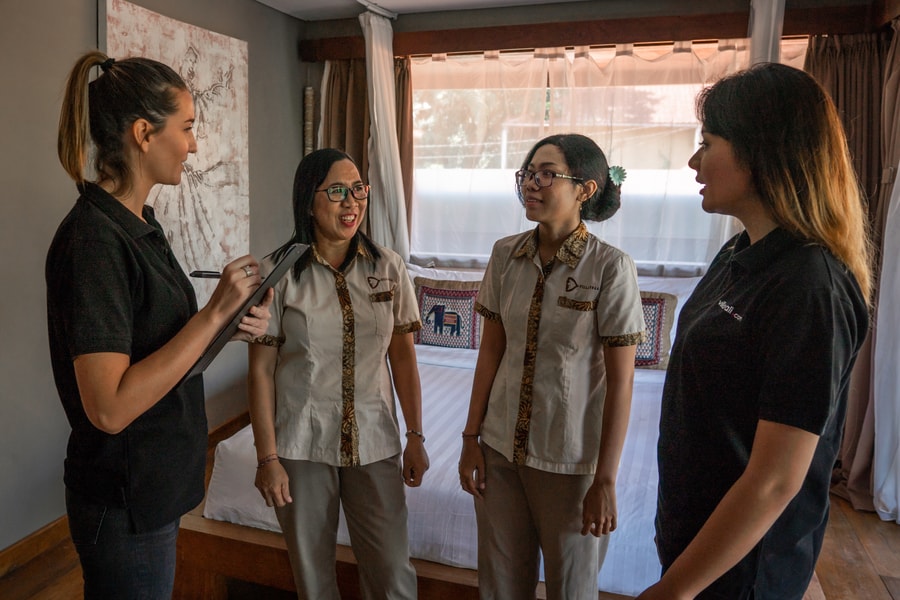 Finally, we leave a small gift for when you come :)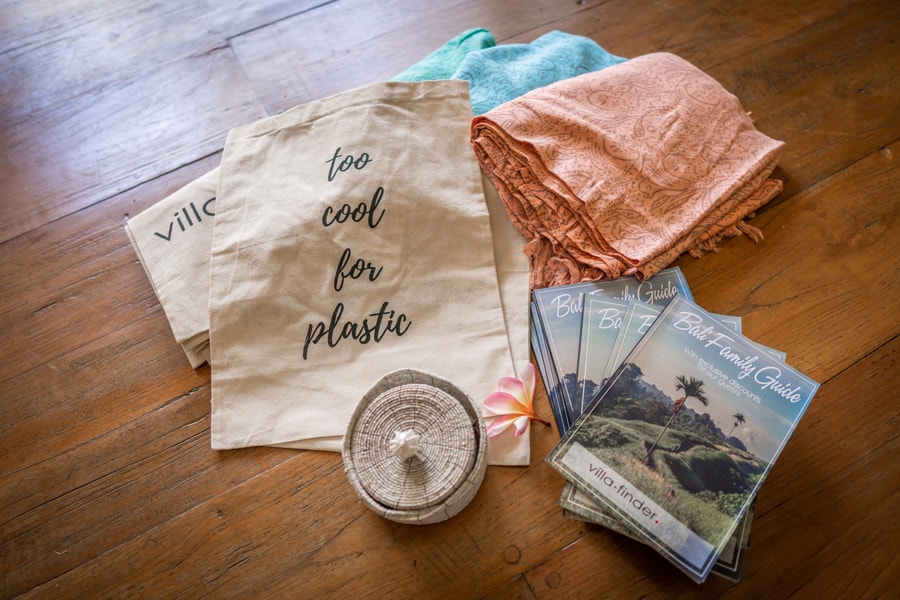 If you have any question about any of our villas,
contact us now
!
Our offices
Australia

+61 2 9191 7419

France

+33 1 7890 0496

Germany

+49 40 83509075

Indonesia

+62 21 50890816

Hong Kong

+852 5803 5658

Netherlands

+31 2 0532 2441

New Zealand

+64 9801 8597

Singapore

+65 3105 1190

Thailand

+66 77 950 412

USA

+1 415 851 9111

United Kingdom

+44 2 033 933 883
Follow Bali Villa Finder