Good news Bali friends! As of June 2015, visas-on-arrival are now FREE for incoming tourists from 30 new countries, including France, the United States, Canada and Switzerland.
This past week, Indonesian President Joko Widodo, aka Jokowi, signed a presidential decree that waives the USD$35 visa-on-arrival fee for 30 additional countries, increasing the total number of eligible countries from 15 to 45. The creation of free Bali tourist visas is intended as a bid to increase the number of visitors to the island from 4 million currently to 10 million by 2019.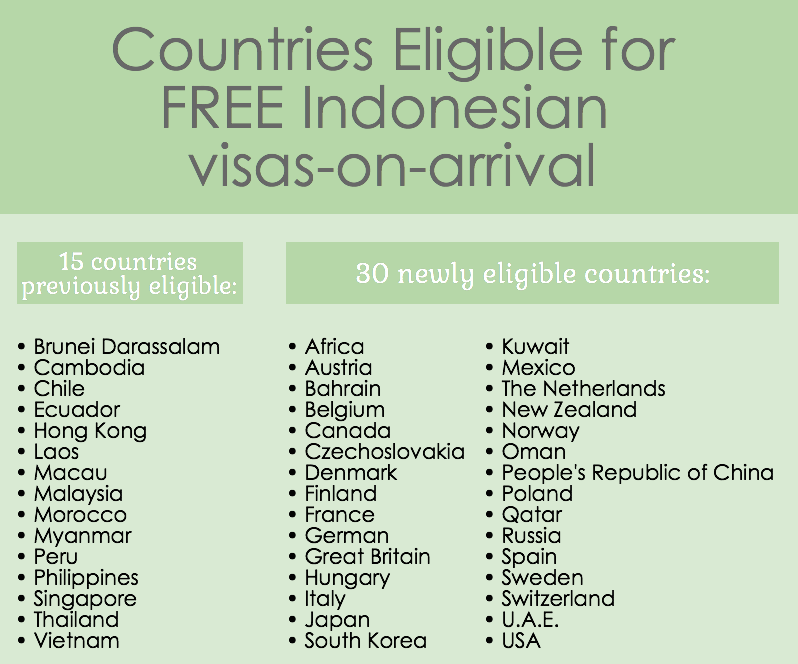 ---
The catch is that this tourist visa is valid for a strict 30 days only, with no chance to extend the visa for another 30 days as previously allowed.
Participating airports include Jakarta and Bali, as well as a few other ports around the Indonesian archipelago.
Unfortunately, visitors from Australia — well-known as one of Bali's biggest tourist markets — is not one of the newly eligible countries. Not that the $35 fee ever stopped anyone from coming to the paradise that is the 'Island of the Gods', but at least now we can all be grateful that the immigration line at the airport should decrease dramatically.